How to Convert Water Dispenser Bottle to Bottleless? A Guide
Switching a traditional bottled water dispenser to a bottleless model is an easy way to increase convenience and reduce plastic waste.
Bottleless dispensers connect directly to existing water lines to provide filtered water on demand, eliminating the need for delivering heavy bottles and storing bulky empties.
Converting the system requires basic tools and parts like tubing, a shutoff valve, and a power drill. With simple installation, the bottleless dispenser can be up and running in under an hour.
This straightforward, step-by-step guide covers everything you need to know to convert your old bottled dispenser into a sleek, sustainable bottleless system.
By following these instructions, you can modernize your water dispenser for the ultimate accessibility and efficiency.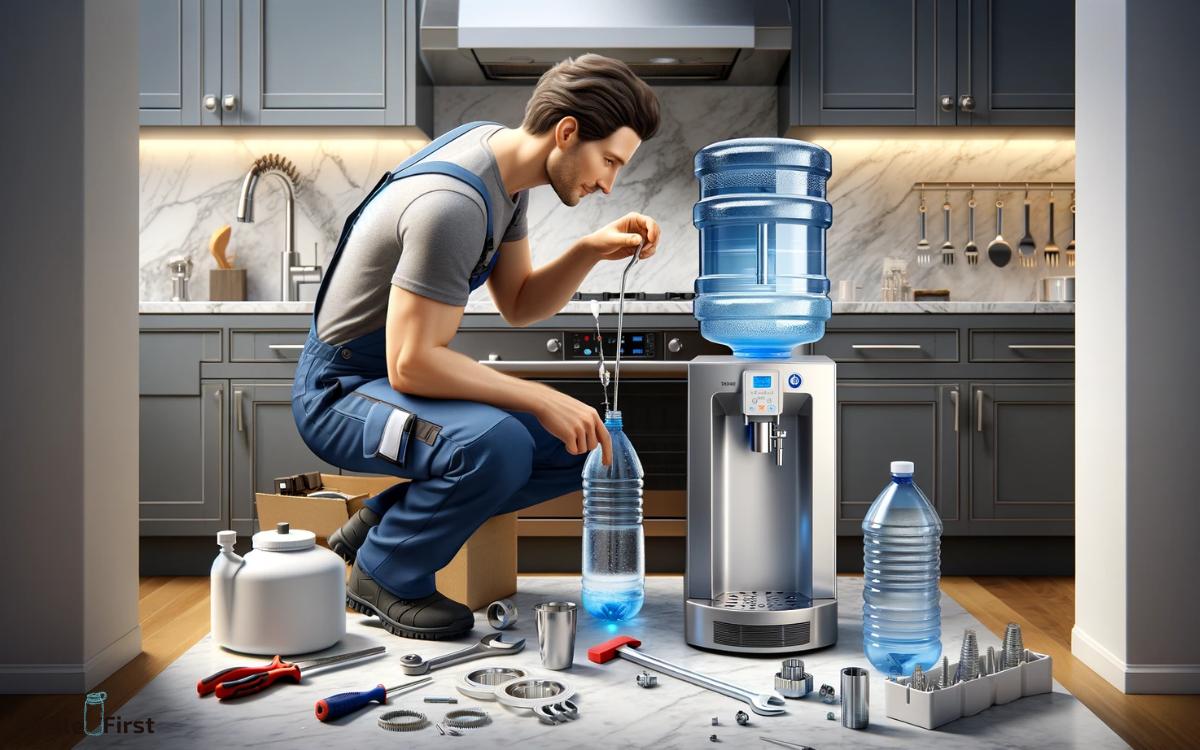 Converting to a Bottleless Water Dispenser: Step-by-Step Guide
Converting a water dispenser to be bottleless offers convenience and reduces plastic waste.
Here are the steps to make the switch:
Steps 01: Supplies Needed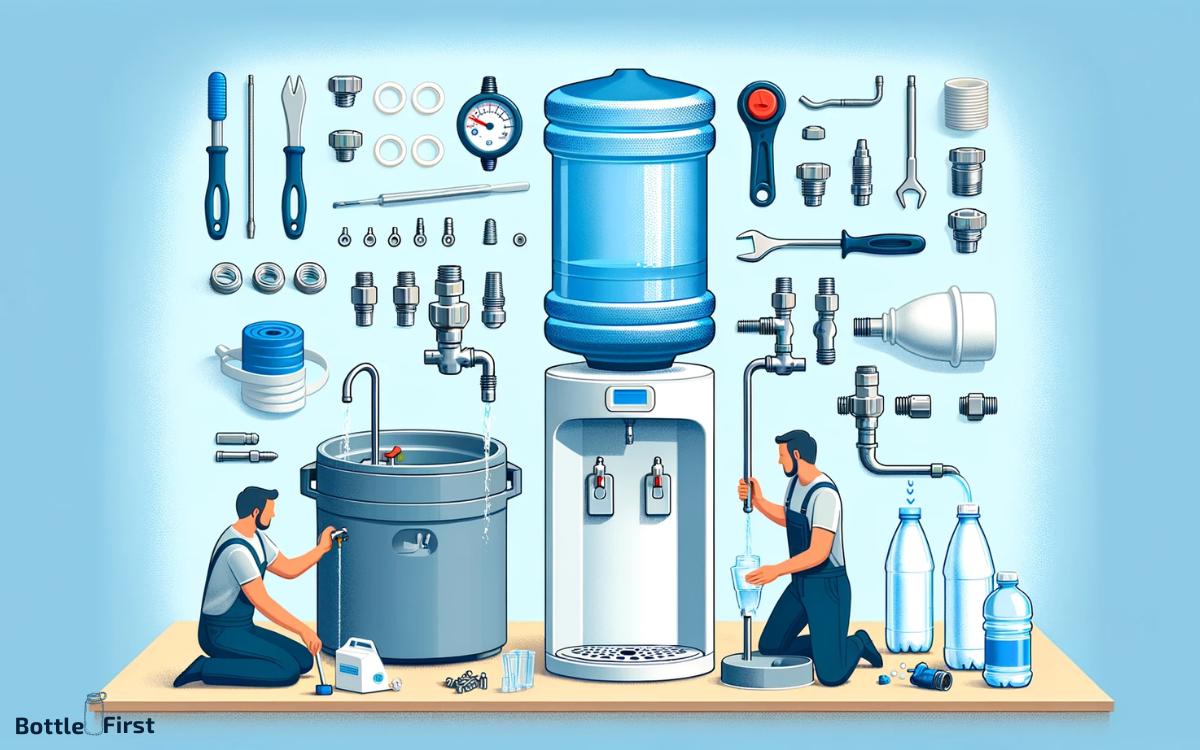 Bottleless water dispenser
Tubing/hose kit
Water line and shutoff valve
Power drill
Wrench
Steps 02: Turn Off the Water Supply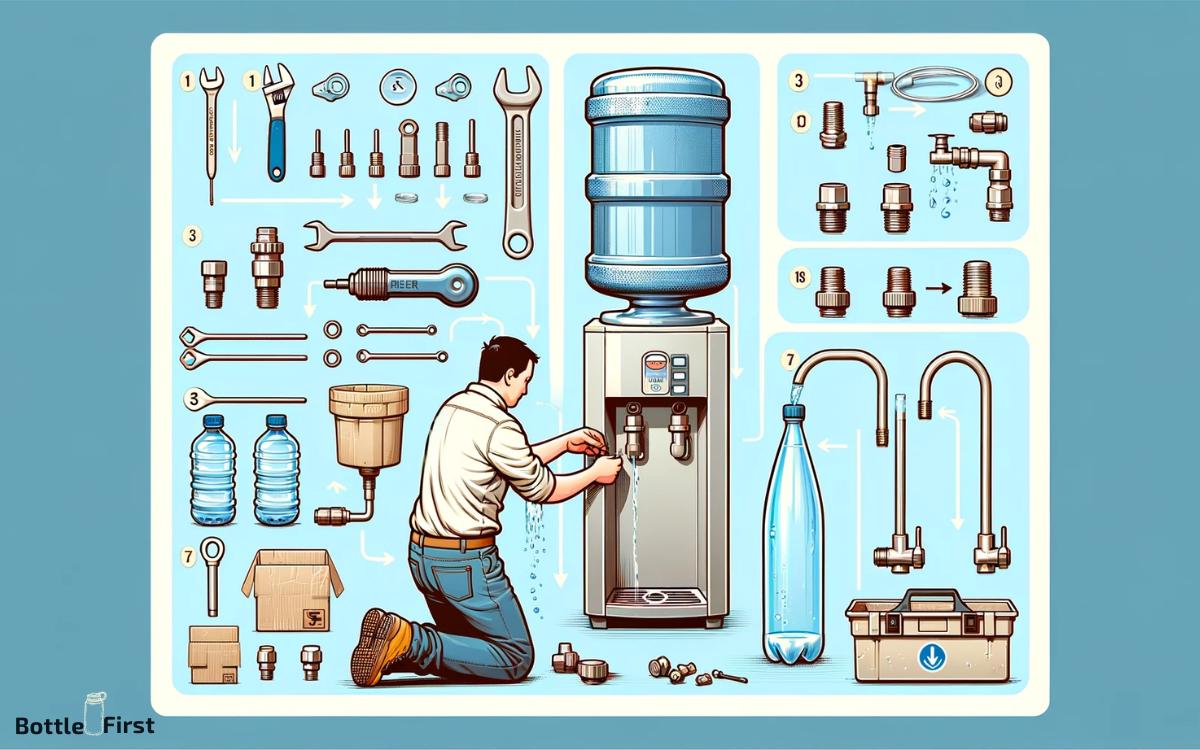 Shut off the water supply for the dispenser and release any remaining water pressure.
Steps 03: Disconnect the Existing Bottle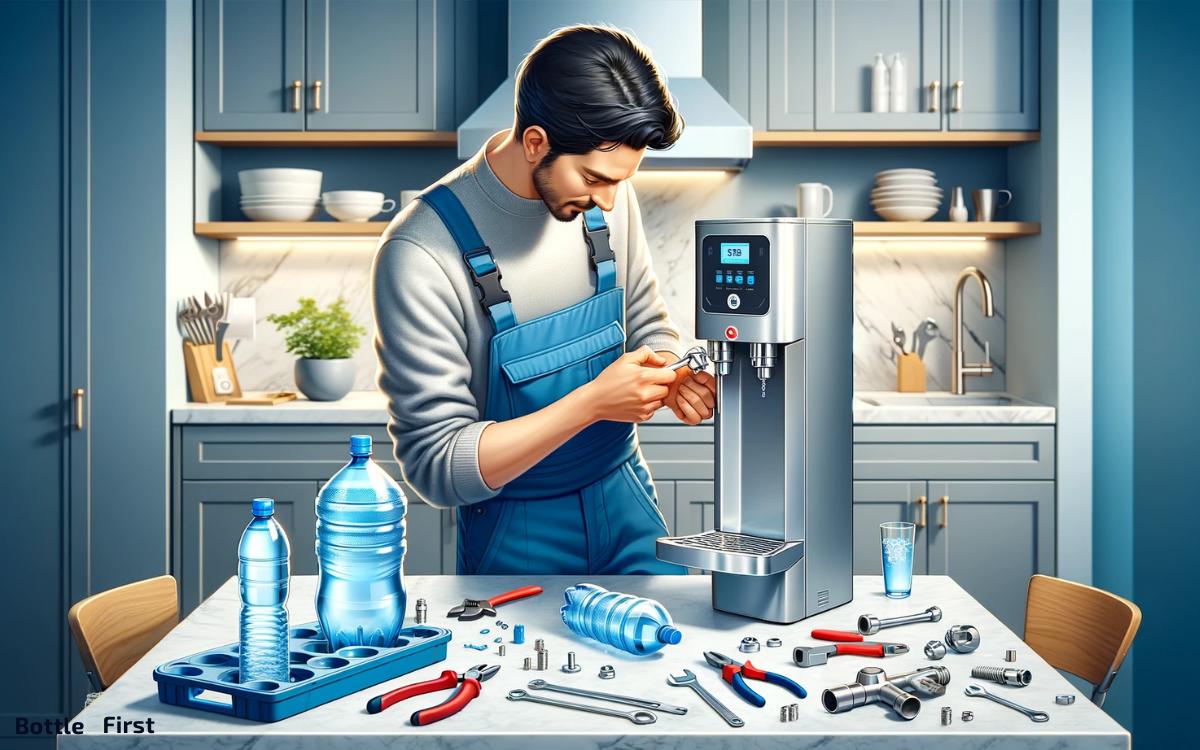 Disconnect the upside-down water bottle from the dispenser. Remove tubing, cap, and bottle components.
Steps 04: Install Shutoff Valve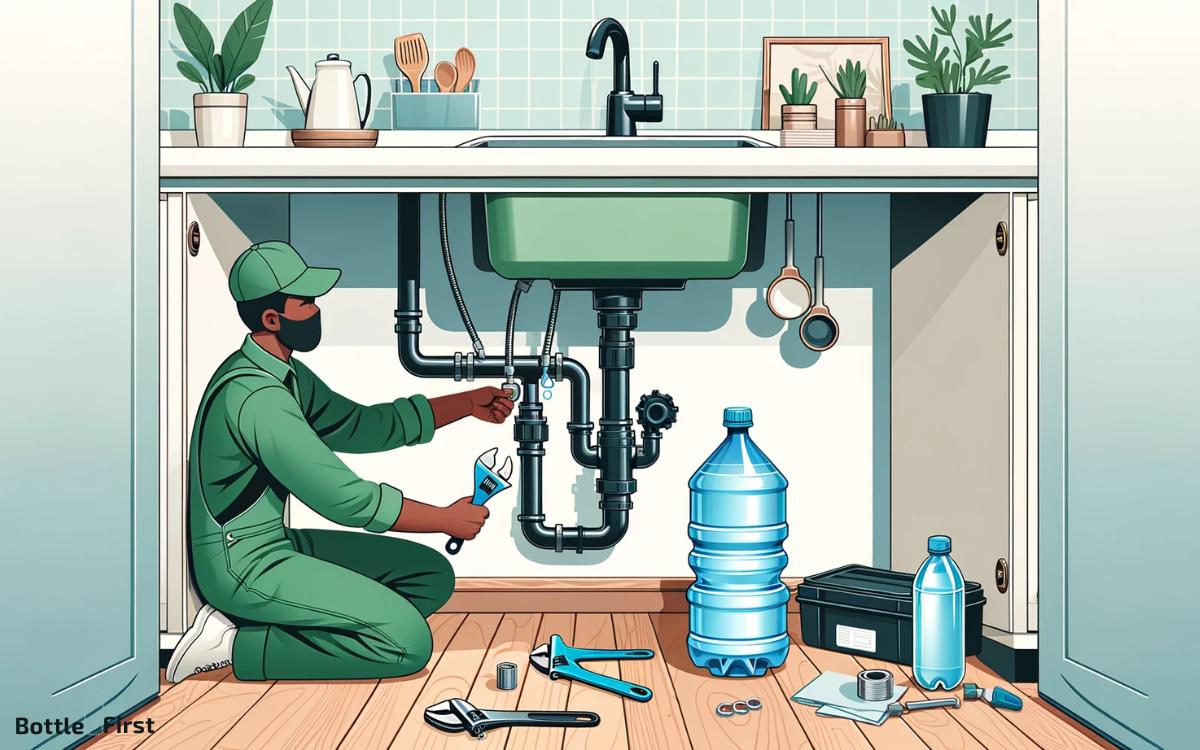 Install a shutoff valve on the nearest water supply line that the dispenser can reach. This allows turning off the dispenser's water supply.
Steps 05: Connect Dispenser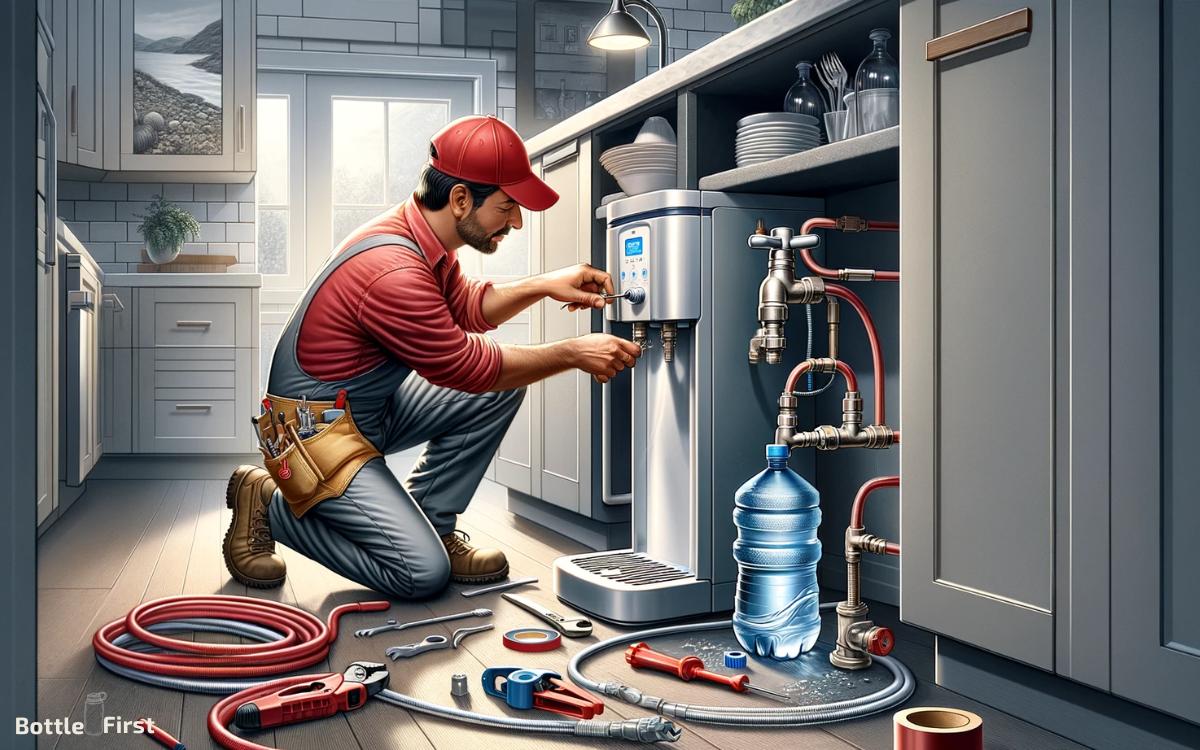 Use tubing to connect the shutoff valve to the bottleless dispenser's water inlet. Secure tubing with clamps.
Steps 06: Drill Hole for Power
Drill a small hole to run the power cord from an outlet to the dispenser.
Steps 07: Turn Water On
Turn the shutoff valve back on. Check for leaks. Dispense water to test.
And that's it! The dispenser is now ready to function bottleless. Enjoy the convenience!
Benefits Of Converting Water Dispenser Bottle To Bottleless
Financial Benefits Of Switching To A Bottleless System:
Elimination of hefty water bottle delivery charge: By installing a bottleless filtration system, you do not have to pay for the delivery and pickup of large water jugs, which can cost you thousands of dollars a year.
Reduced maintenance costs: Bottleless water dispenser requires minimal maintenance apart from annual filter replacement, resulting in less costly maintenance expenses.
Encourages sustainability: By eliminating bottled water usage, you will reduce waste and limit environmental costs associated with plastic waste disposal.
Saves office space: A bottleless filtration system takes up less space compared to large water jugs, meaning you can use the extra space for other activities that will benefit your business.
Ecological Impact Of Eliminating Bottled Water Usage:
Reduced carbon footprint: Reduce your company's carbon footprint by utilizing a bottleless system that eliminates the need to transport water jugs.
By doing so, you can effectively cut down on co2 emissions and cut business-related costs and expenses.
Reduction of plastic waste: Bottleless drinking water systems eliminate the need for single-use plastic bottles, which can take hundreds of years to decompose. The system will provide clean drinking water in a safe and recyclable container.
Environmentally-conscious image: By opting for a bottleless system, you will show the world that you are environmentally conscious and committed to saving the planet in your way.
The positive image will draw like-minded investors, partners, and customers to your business.
Health Benefits Of Using A Filtration System:
Removal of harmful contaminants: A bottleless water filtration system will remove harmful toxins, chemicals, pesticides and other heavy metals present in tap water.
Better tasting water: A bottleless water filtration system will enhance the taste of your water by removing the unpleasant taste and odor that can be present in tap water.
Encourages hydration: Having clean drinking water readily available at all times encourages people to drink water routinely, which provides numerous health benefits.
Take the first step and switch to a bottleless filtration system today! By doing so, you will experience significant benefits to your health, the environment, and your business's financials.
Conclusion
Having a bottleless water dispenser is a great choice for those who want to avoid the hassle of changing water bottles. With this guide, you can now easily convert your water dispenser bottle to a bottleless one.
Remember, in doing so, you're not only saving yourself the time and effort of changing those heavy bottles, but also reducing your plastic waste and carbon footprint.
The process may seem intimidating at first, but with the proper tools and steps, you'll be able to enjoy refreshing, clean water at any time.
By following this guide, you're not only making your life easier, but also contributing to a healthier planet.
Enjoy your new bottleless water dispenser!