If you're looking for a fun and unique way to decorate your water bottles, try DIY water bottle art! This easy project is perfect for all ages and can be customized to fit any style. All you need is a water bottle, some paint (acrylic or spray paint works best), and a little imagination.

Once you've designed your one-of-a-kind water bottle, fill it up with your favorite beverage and enjoy!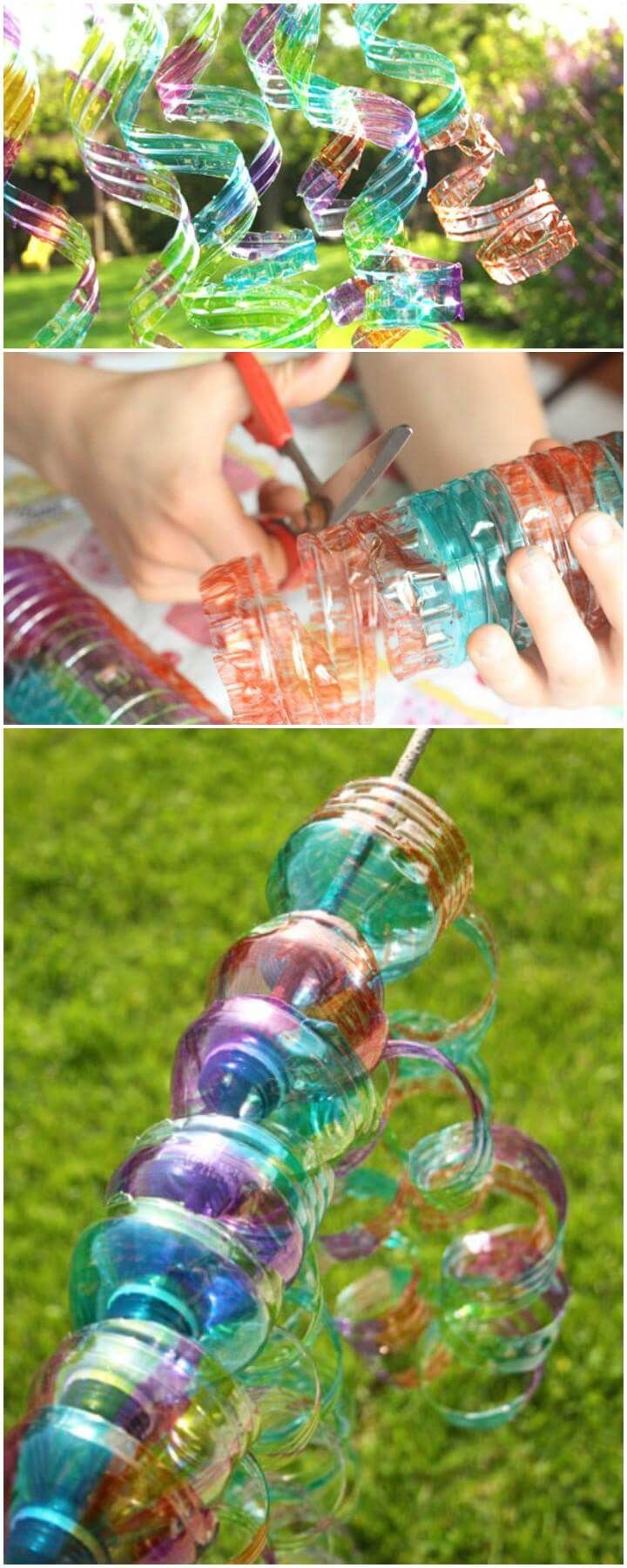 Looking for a fun and easy DIY project? Why not try some water bottle art! With just a few supplies, you can create your own unique piece of art.

To get started, gather up some empty water bottles, some paint (acrylic or spray paint works great), and some other decorations like ribbon or stickers. You can also use recycled materials like newspaper or magazines to add texture to your painting. Start by painting the outside of the water bottles.

You can either go with one solid color, or get creative and mix it up! Once the paint is dry, it's time to add your embellishments. Use your imagination – there are no rules when it comes to water bottle art!

Once you're finished, display your artwork proudly for all to see. This is a great project for kids or adults, so have fun and be creative!
What Crafts Can You Make With a Water Bottle?
With a little bit of creativity, you can turn an ordinary water bottle into all sorts of different crafts! Here are just a few ideas to get you started: 1. Make a vase: Simply remove the label from a clean water bottle and use it as a vase for fresh flowers!

2. Decorate it: Get creative and decorate your water bottle with paint, markers, glitter, etc. You can even turn it into a fun character or animal! 3. Turn it into jewelry: Cut out shapes from the water bottle and turn them into earrings, necklaces or bracelets.

You can also add beads, charms or other embellishments to really make your jewelry stand out. 4. Make a wind chime: Cut out different sized circles from the water bottle and string them together with fishing line or ribbon. Hang your wind chime in a sunny spot and enjoy the gentle sound of the bottles clinking together in the breeze!
What Paint Will Stick to a Water Bottle?
It's important to know what kind of paint will stick to a water bottle because otherwise the paint will just peel right off. There are two main types of paint that will stick to a water bottle: acrylic and enamel. Acrylic paint is a synthetic polymer that is water-based, so it will easily adhere to a water bottle.

Enamel paint is made from pigments suspended in an oil or resin, so it also sticks well to a water bottle.
What Art Can You Make in Plastic Bottles?
You can make a lot of different art projects with plastic bottles! Here are just a few ideas to get you started: 1. Make a vase or planter – Just cut the top off of a plastic bottle and voila, you have yourself a cute little vase!

You can even decorate it however you want. 2. Create some fun sculptures – There's no limit to what you can create with plastic bottles! Get creative and see what kinds of sculptures you can come up with.

3. Paint them – This is a great way to add some color to your home décor. Simply paint the bottles any way you want and then display them however you like. 4. Turn them into lanterns – Cut out shapes in the sides of the bottles and then insert batteries operated tea lights for a beautiful lantern effect.
What Can You Make With Empty Water Bottles?
Water bottles are something that most of us use on a daily basis and then throw away without giving it much thought. But did you know that there are actually quite a few things that you can make with empty water bottles? For example, you can use them to create your own recycled bird feeder.

All you need is an empty water bottle, some string or twine, and some bird seed. Simply cut a small hole in the bottom of the water bottle, thread your string through it, and tie it off. Then fill the bottle with bird seed and hang it up in your yard.

The birds will love it! You can also use empty water bottles to make DIY plant pots. Just clean out the bottle well and remove any labels.

Then cut off the top portion of the bottle so that you're left with a cylinder shape. Fill this with soil and your favorite plants or seeds, and voila – you have yourself a cute little planter! Finally, if you're feeling creative, you can even use empty water bottles to make unique pieces of art.

For instance, you could cut them into thin strips and weave them together to create a colorful mat or tapestry. Or, if you're handy with a hot glue gun, you could glue them together to form all sorts of 3D shapes like vases, bowls, or even lamps!
DIY WATER BOTTLE CRAFT – HOW TO MAKE COOL AIRPLANE FROM WASTE PLASTIC BOTTLE
Diy Water Bottle Kit
If you are looking for a fun and easy project to do with the kids, consider making a water bottle kit. This is a great way to teach them about recycling and upcycling, while also getting creative. You can use any type of plastic water bottle for this project, so it is perfect for using up those single-use bottles that often end up in the landfill.

To make your water bottle kit, you will need: -A clean, dry plastic water bottle -Scissors

-A marker or pen -Ruler or measuring tape
Water Bottle Craft Ideas Easy
Looking for some easy water bottle craft ideas? You've come to the right place! We've rounded up some of our favorite crafts that can be made using empty water bottles.

From fun and festive decorations to functional items like plant pots and organizers, there's something for everyone on this list. One of our favorite things to do with empty water bottles is to turn them into vases or flower pots. Simply remove the label, wash out the inside of the bottle, and fill with your favorite flowers.

You can also use paint, ribbon, or other embellishments to dress up your vase. If you're looking for a more unique vessel, try using a clear bottle as a terrarium. Just add some small plants and rocks or sand, and voila!

Another great way to recycle water bottles is by turning them into storage containers. These are perfect for holding everything from office supplies to crafting materials. Just decorate the outside of the bottle however you like, then use it to corral all those pesky odds and ends that never seem to have a home.

If you're looking for something fun and festive, why not try your hand at making some decorated water bottles? This is a great project for kids (or adults!) of all ages. All you need is some paint, glitter, stickers – really anything that strikes your fancy!

– and an empty water bottle. Let your creativity run wild and see what kind of masterpieces you can come up with.
Water Bottle Crafts 5-Minute Crafts
We all know how important it is to stay hydrated, but sometimes plain old water can get a little boring. That's where water bottle crafts come in! These simple and creative ideas will make your water bottle stand out from the crowd and help you stay hydrated in style.

One of the simplest ways to dress up your water bottle is with some washi tape. Washi tape comes in all sorts of fun colors and patterns, so you can really let your personality shine through. Just wrap the tape around the middle of the bottle and you're done!

If you want something a little more permanent, try using sharpies to draw or write on your water bottle. You can go for something simple like stripes or polka dots, or get really creative with an intricate design. Just make sure to use oil-based sharpies so that your design won't wash away when you clean the bottle.

Another easy way to spruce up your water bottle is by adding some fruit slices to infuse flavor into your H2O. This is a great option if you're trying to cut back on sugary drinks like soda or juice. Just throw a few slices of lemon, lime, orange, or cucumber into your water and let them steep for awhile before drinking.

Not only will your water taste great, but it will also look pretty too!
Conclusion
If you're bored with the usual water bottle design, why not try something new and create your own water bottle art? It's easy to do and you can make it as simple or as elaborate as you want. All you need is a water bottle, some paint, and a little bit of creativity.

Start by painting the entire bottle with a base color. Once the base color is dry, start adding other colors and designs. You can use stencils or freehand your design.

Be creative and have fun with it! When you're finished, seal the design with a clear coat of paint to protect it from chipping or fading.