How to Clean Silicone Water Bottle? 4 Easy Steps!
Regular cleaning is essential for sanitizing silicone water bottles and removing odors. This guide leverages natural language processing techniques to provide a step-by-step procedure for deep cleaning the interior and exterior of silicone drinkware.
Using common household items, these instructions allow for the removal of residues, disinfecting, and deodorizing needed to keep silicone bottles fresh. Follow this precise guide to properly clean your silicone water bottle.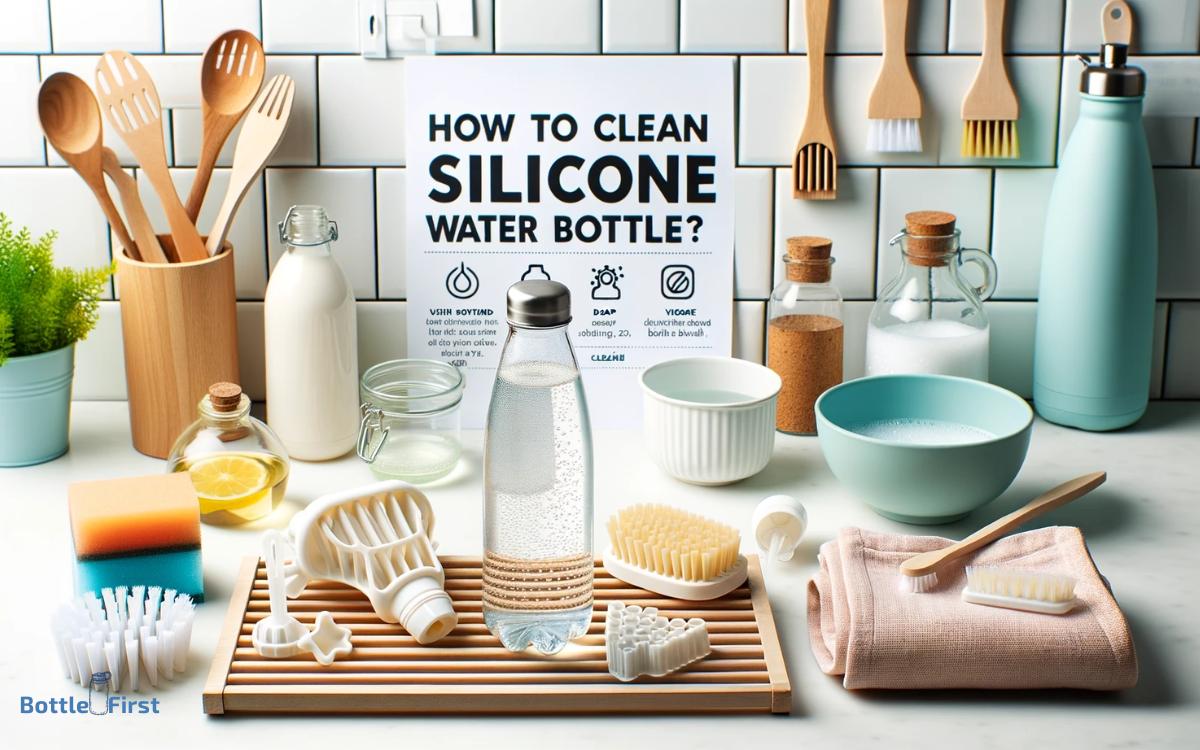 Cleaning a Silicone Water Bottle: Step-by-Step Guide
Supplies Needed
Bottle brush
Dish soap
Vinegar
Baking soda
Hot water
Step 01: Prepare the Bottle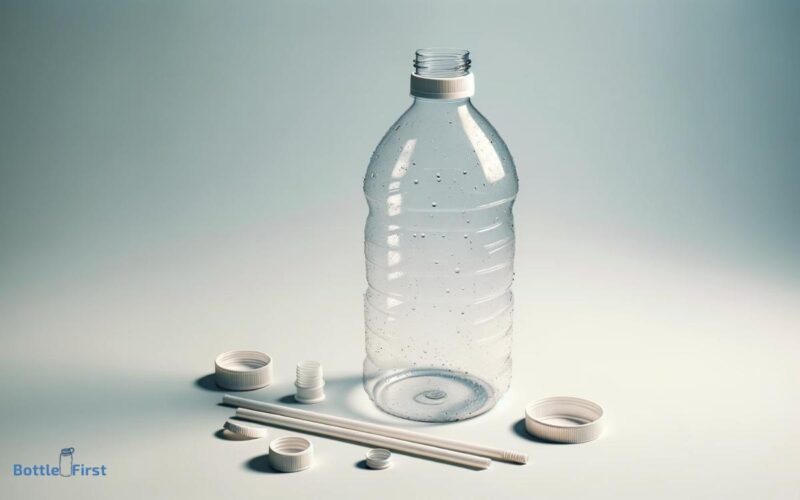 Empty out all liquid from the bottle.
Remove any detachable pieces like lids or straws. Set aside.
Step 02: Wash with Soap and Water
Fill the bottle with hot water and add a few drops of dish soap.
Use the bottle brush to scrub the inside, making sure to get into all crevices.
Clean the outside of the bottle with dish soap and water.
Rinse thoroughly.
Step 02: Sanitize with Vinegar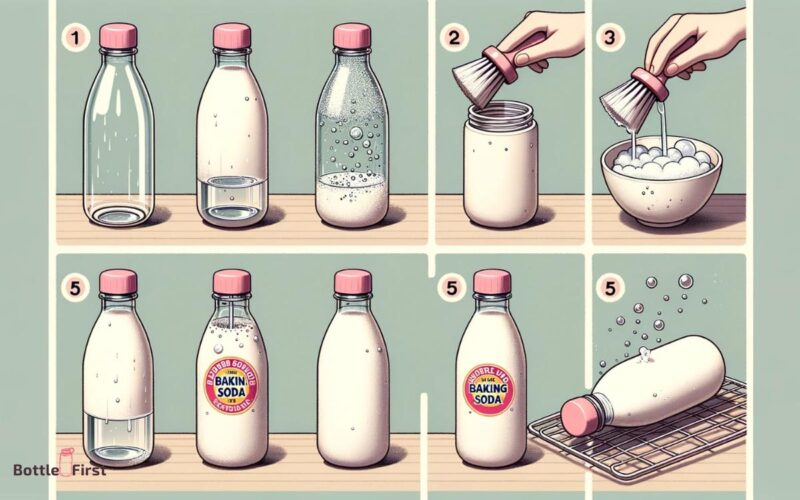 Fill the bottle with equal parts hot water and white vinegar.
Let it sit for 5-10 minutes, then shake vigorously.
Rinse thoroughly.
Step 03: Remove Odors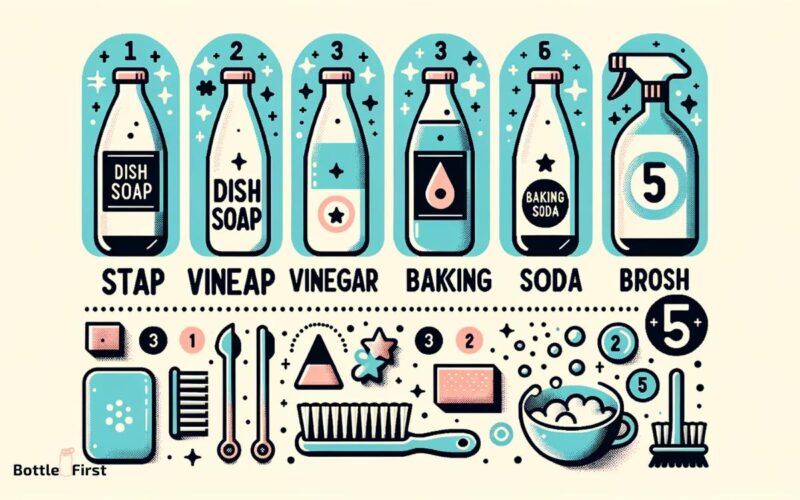 Make a baking soda paste with water.
Coat the inside of the bottle with the paste.
Let sit for a few hours or overnight.
Rinse thoroughly.
Step 04: Air Dry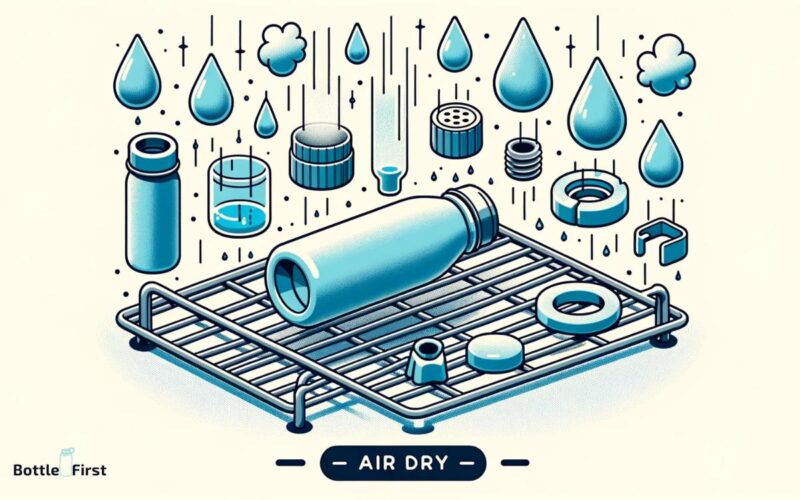 Place bottle pieces upright on a drying rack until completely dry.
Reassemble bottle when fully dry.
And that's it! Following these steps will help keep your silicone water bottle fresh and odor-free. Be sure to clean regularly.
Maintenance Tips
How To Clean Silicone Water Bottle: Maintenance Tips
Keeping your silicone water bottle clean is essential to make sure that it lasts for a long time while also maintaining its quality.
Here are some vital maintenance tips that you can follow:
How Often Should You Clean Your Silicone Water Bottle
Cleaning your silicone water bottle regularly is crucial to maintain its hygiene.
Here are some pointers on how often you should clean your water bottle:
Clean your silicone water bottle daily to ensure that it is dirt-free and maintains its freshness.
Always wash your water bottle before and after every use.
If you use your water bottle less often, it's advisable to clean it once a week.
Tips On Avoiding Mold And Mildew
Mold or mildew growth in your silicone water bottle can cause an awful odor and may harm your health if consumed accidentally.
Here are some tips you can follow to avoid mold and mildew from growing in your water bottle:
Do not store your water bottle in a damp or humid place as it can lead to mold and mildew growth.
Use a cleaning solution that contains vinegar or hydrogen peroxide to disinfect your water bottle and prevent mold growth.
Let your water bottle dry entirely before storing it.
Pro Tips For Maintaining The Longevity Of Your Silicone Bottle
Besides cleaning your silicone water bottle regularly, here are some tips that can help you maintain its longevity:
Avoid exposing your water bottle to extreme hot or cold temperatures, as it can cause the silicone to deteriorate.
Do not use abrasive materials, such as sponges, to clean your water bottle, as it can scratch the surface.
Always handle your water bottle carefully to avoid any damages.
By incorporating these maintenance tips, you can help prolong the lifespan of your silicone water bottle while keeping it clean and hygienic.
Conclusion
Overall, cleaning a silicone water bottle is a simple process that requires only a few basic steps.
By following the tips and tricks outlined in this article, you can ensure that your bottle stays clean, fresh, and germ-free for years to come.
Remember to clean your bottle regularly, avoid using abrasive cleaners, and air dry thoroughly to avoid mold growth.
Additionally, investing in a high-quality silicone water bottle can help you reduce your carbon footprint and add convenience to your daily routine.
With a little bit of effort and care, your trusty silicone water bottle will continue to provide a safe and eco-friendly drinking solution for all your adventures.