How to Drink 8 Bottles of Water a Day: Hydration Hacks!
Staying properly hydrated is key for health, wellness, and energy levels. While the recommended daily intake varies by individual, a goal of drinking eight 16-ounce bottles of water per day is optimal for most people.
Reaching this goal can seem daunting initially, but with the right strategies it can become an easy routine.
Useful tips include always carrying a reusable water bottle with you, setting hourly alerts on your phone to drink, infusing your water with fruit for flavor, linking water intake to your daily meals, and taking small sips consistently rather than chugging.
By following these simple yet effective steps, drinking eight bottles of refreshing water every day will soon feel natural. Hydration is vital, so integrate these ideas for ensuring you meet your daily fluid needs.
Drinking 8 Bottles of Water Daily: Step-by-Step Guide
Drinking enough water is important for health.
Here are some tips to help you drink 8 bottles per day:
Steps 01. Get a Reusable Bottle
Carry a reusable water bottle with you throughout the day like stainless steel or plastic
Having a bottle on hand makes it easy to sip regularly
Ideally 32 oz or larger to allow refilling 2-3 times
Steps 02. Set Reminders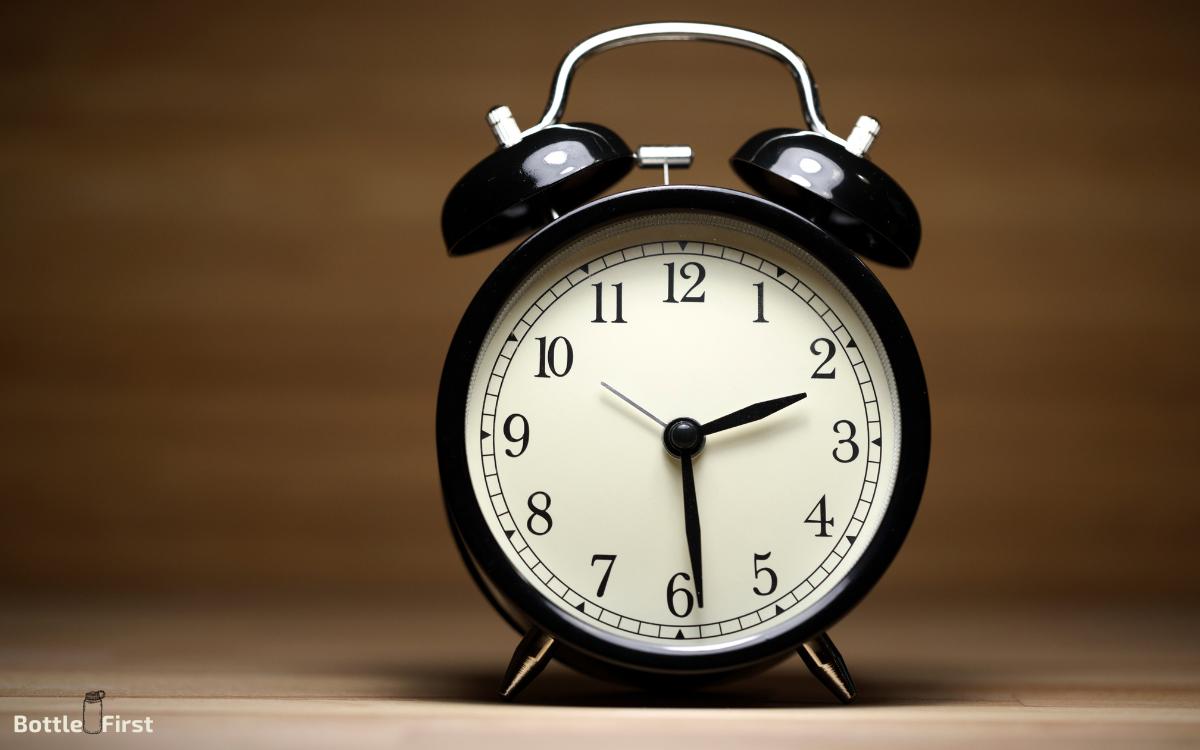 Set a recurring alarm or reminders on your phone to drink water hourly
Apps like Plant Nanny make it fun by tracking water intake
Having reminders helps you remember to drink consistently
Steps 03. Infuse Your Water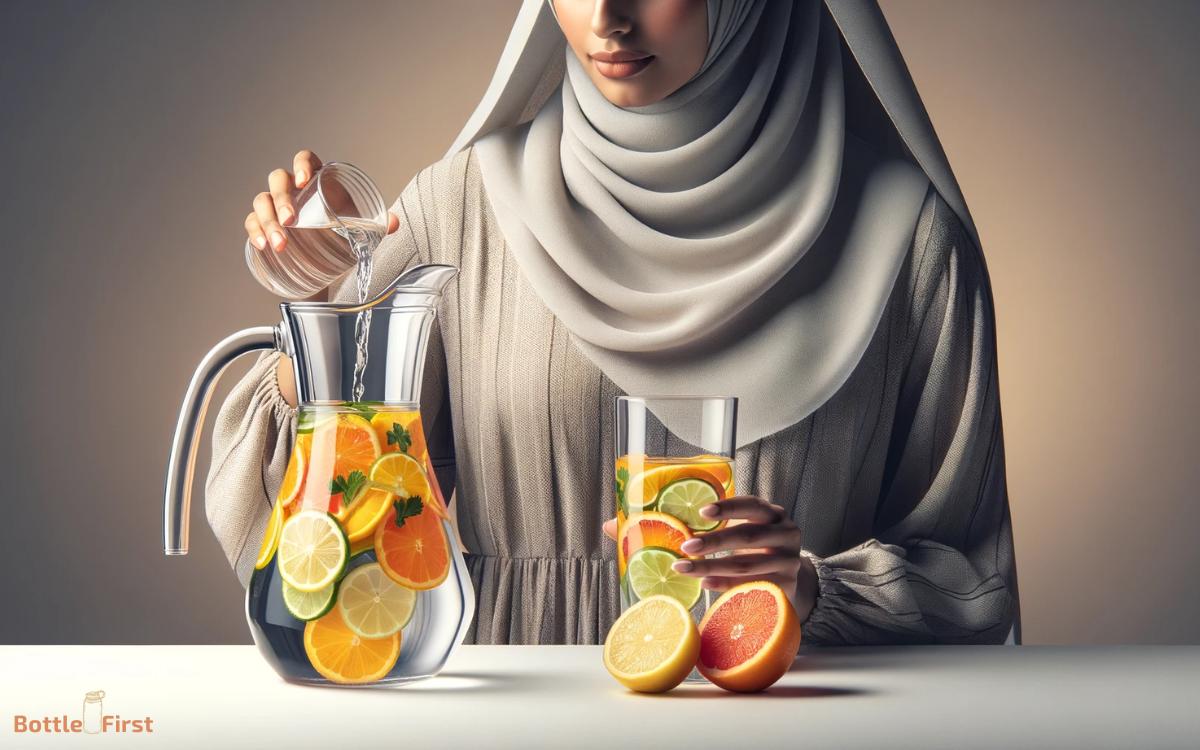 Add fruits, vegetables, or herbs to your water to infuse flavor
Popular options: lemon, lime, cucumber, strawberry, mint, etc.
Flavored water makes drinking more enjoyable
Steps 04. Drink a Bottle With Each Meal
Have a goal to finish a bottle of water with breakfast, lunch, and dinner
Linking water intake goals to meals helps create a routine
Steps 05. Sip Throughout the Day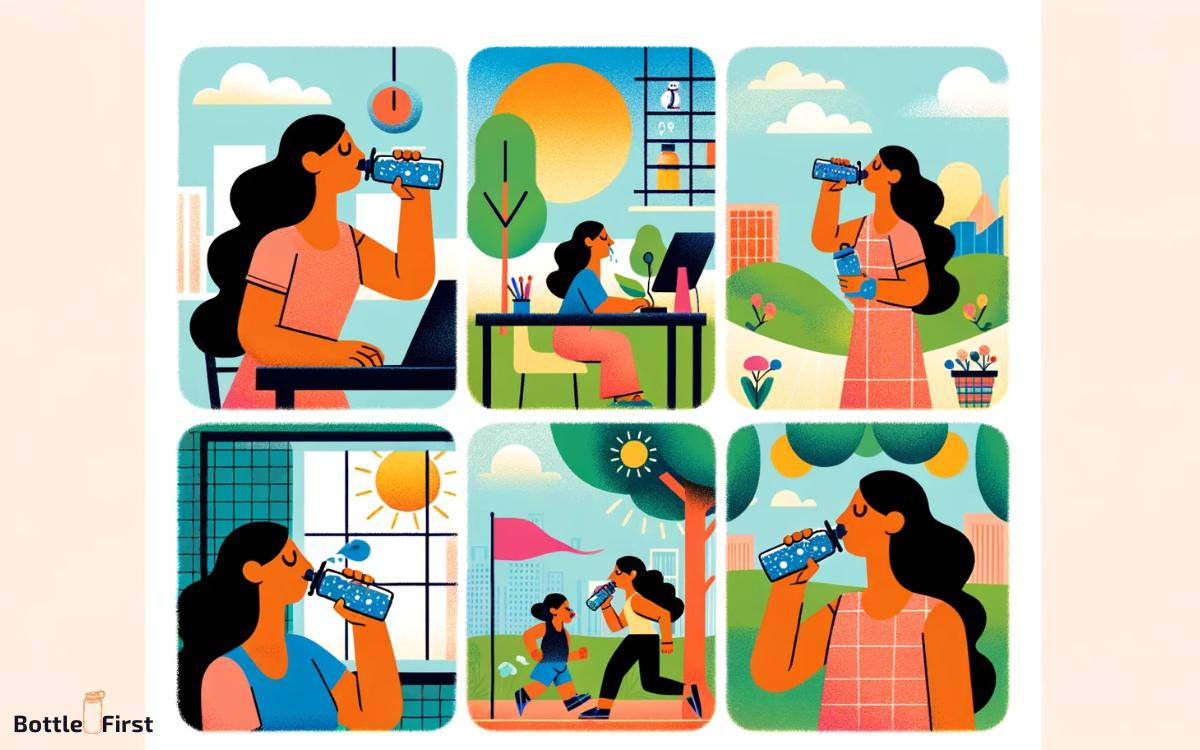 Take small sips of water consistently rather than chugging all at once
Keep your bottle handy and sip after tasks, while working, or between activities
Stick with these tips and drinking 8 bottles of water daily will soon feel easy and natural. Staying hydrated boosts health!
The Importance Of Staying Hydrated For Optimal Health
Staying hydrated is key to optimal health. However, with busy schedules and hectic lifestyles, it can be challenging to maintain the habit of drinking enough water. As a result, many people fail to realize the benefits that come with staying hydrated.
We will explore the importance of staying hydrated and how to drink eight bottles of water a day.
Understanding The Benefits Of Drinking Sufficient Water
Drinking enough water has numerous benefits for your health, including:
Helps regulate body temperature: Drinking water helps regulate body temperature, especially during physical activity or in hot weather. It enables the body to perspire and cools down the internal organs to prevent overheating.
Promotes digestion: Water aids in digestion and prevents constipation by softening and moistening the stomach contents.
Flawless skin: Proper hydration helps to keep the skin looking fresh and glowing by moisturizing it.
Boosts brain power: Water promotes brain function, enhances cognitive abilities, and improves concentration, alertness, and short-term memory.
The Dangers Of Dehydration And Its Impact On Various Body Systems
Dehydration occurs when the body lacks enough water for its normal functioning, resulting in various risks, such as:
Kidney dysfunction: Lack of water in the body makes it difficult to flush out waste materials, such as uric acid that can cause kidney stones and other kidney problems.
Reduced energy levels: When you're dehydrated, you can feel tired and lethargic. This can lead to impaired physical performance and productivity, both at work and in workouts.
Impact on the cardiovascular system: Dehydration causes a reduction in blood volume, which in turn puts an extra strain on the heart and circulatory system. This can lead to dizziness, low blood pressure, and even fainting.
Skin problems: Dehydration can cause the skin to become dry, flaky, and prone to wrinkles. It can also exacerbate skin problems like eczema, psoriasis, and acne.
By understanding the benefits of staying hydrated and the dangers of dehydration, you can make a concerted effort to drink at least eight bottles of water per day.
Remember, drinking water is an inexpensive and effortless way to promote optimal health and wellbeing.
Practical Tips For Drinking More Water
Hydration is essential for maintaining proper bodily functions, but drinking enough water isn't always easy.
If you're struggling to drink eight bottles of water a day, here are some practical tips to help increase your daily water intake.
Carrying A Water Bottle To Improve Water Intake
Carrying a water bottle with you throughout the day is an easy way to increase your water intake.
Here are some tips to make the most of it:
Choose a bottle that suits your lifestyle. Plastic or stainless steel water bottles are great for on-the-go, while glass bottles are more suitable for indoor activities.
Set a goal for your water intake. Choose a water bottle size that matches your daily intake goal. Refill it throughout the day to keep yourself on track.
Infuse your water with fruits. Infusing your water with fruits like berries, lemon, or cucumber is an excellent way to add flavor and boost your water intake.
Including Water-Rich Foods And Beverages In Your Diet
Eating a diet that's rich in water can help you stay hydrated without relying only on water.
Here are some tips:
Start your day with a big glass of water. Drinking a glass of water before breakfast is an excellent way to start the day hydrated.
Snack on fruits and vegetables. Fruits like watermelon, strawberries, and grapefruit are high in water and perfect for a mid-day snack. Vegetables like cucumber, celery, and radish are also high in water content.
Drink herbal tea. Herbal tea is a great way to increase your water intake and comes with added health benefits from the herbs.
Creating A Hydration Schedule To Stay On Track
Creating a schedule for your water intake is an effective way to ensure that you drink enough water daily.
Here are some tips:
Make it a habit. Try drinking water at the same time every day. This will help you stay on track and make it a part of your daily routine.
Use an app or fitness tracker. Use an app or fitness tracker to remind yourself to drink water throughout the day and keep track of your progress.
Set achievable goals. Instead of aiming to drink eight bottles of water from day one, start by increasing your intake gradually and making achievable goals.
With these practical tips, drinking eight bottles of water a day won't be a daunting task anymore. Incorporate these tips into your daily life and make hydration a priority.
Lifestyle Changes That Promote Hydration
Drinking eight bottles of water may seem daunting, but there are many simple lifestyle changes that can help you achieve your hydration goals.
Here are some easy ways to incorporate hydration into your daily routine.
Incorporating Regular Exercise Into Your Routine
Staying active is an essential aspect of a healthy lifestyle and can help promote hydration.
Here are some ways to stay active and boost your hydration:
Drink water before, during, and after exercise: Keeping your body hydrated during physical activity is crucial. Drinking water before, during, and after exercise can help you stay hydrated and maintain peak performance.
Choose low-impact exercises that promote hydration: Activities like swimming, yoga, and walking can ensure that you stay hydrated while doing low-pressure exercises.
Creating A Healthy Sleep Routine To Improve Hydration
Sleep is crucial for maintaining good health, and also plays a significant role in hydration.
Here's how you can improve your sleep routine to boost hydration:
Keep bedroom conducive for sleep: Turn off all electronic devices at least an hour before bed, and ensure your bedroom is a dark and quiet space.
Stay hydrated before sleep: Drinking water before bed can help keep you hydrated as you sleep. However, balance it out by going to the bathroom before you sleep to avoid interruptions throughout the night.
The Impact Of Stress On Hydration And How To Manage It
Stress is a part of everyday life, but it can significantly impact your hydration levels.
Here's how to manage stress and maintain good hydration levels:
Stay hydrated and mindful during stressful moments: Take a deep breath and drink a glass of water when feeling stressed or anxious.
Incorporate stress management techniques: Activities such as meditation, yoga, or journaling can help you manage stress levels, ultimately contributing to better hydration.
Incorporating these lifestyle changes will help you promote hydration levels and achieve your water consumption goals.
Remember that drinking enough water is essential for good health and can positively impact your energy levels, physical performance, and overall well-being.
Conclusion
Drinking 8 bottles of water a day is no easy feat, but with some simple tricks and tips, it can become a habit that improves your overall health and wellness.
Remember to use a refillable water bottle, set reminders, and gradually increase your water intake over time.
Don't forget that you can also meet your hydration needs by incorporating fruits and vegetables with high water content into your diet.
By prioritizing your water intake, you'll notice a boost in your energy levels, improved digestion, and clearer skin.
So whether you're trying to reach a fitness goal or just want to improve your overall health, drinking enough water should always be a top priority.
By following these strategies and making water a daily habit, you'll be on your way to optimal health for years to come.