How to Flip a Water Bottle? 7 Easy Steps!
To flip a water bottle successfully, you need to fill the bottle to the correct level, grip it properly, and apply the right amount of force and rotation.
Flipping a water bottle is a popular skill-based challenge that involves tossing a partially filled bottle in the air so that it rotates and lands upright on its base.
The key to success lies in mastering the combination of bottle fill level, grip, force, and rotation.
Bottle fill level: Fill the water bottle to about one-third full for optimal flipping.
Grip: Hold the bottle by its neck with your thumb and fingers, allowing for controlled rotation.
Force: Use a swift flick of the wrist and arm to give the bottle the necessary momentum to flip.
Rotation: Develop a feel for the right amount of rotation, aiming for a single 360-degree flip before landing.
In order to master the water bottle flip, start by practicing with different fill levels and adjusting your grip.
As you gain experience, focus on using a swift and controlled flick of the wrist to generate the proper force and rotation for a successful flip.
Most importantly, keep practicing and have fun honing your new skill.
7 Steps for Flipping a Water Bottle
| Step | Description |
| --- | --- |
| 1 | Fill the water bottle with approximately 1/3 water |
| 2 | Hold the bottle by its neck, with your fingers and thumb |
| 3 | Rotate your wrist backwards to prepare for the flip |
| 4 | Swiftly flip the bottle by flicking your wrist forward |
| 5 | Release your grip on the bottle allowing it to rotate |
| 6 | Observe the bottle's rotation and trajectory |
| 7 | Practice and adjust your technique for a successful flip |
7 Steps for Flipping a Water Bottle
Key Takeaway
Flipping a water bottle is a popular, entertaining trick that requires skill and practice.
The key to successfully flipping a water bottle is finding the right water level and using the correct technique.
Bottle flipping can be a fun activity to do with friends or as a party game.
This seemingly simple trick has gained a significant following on social media platforms, leading to various challenges and video compilations.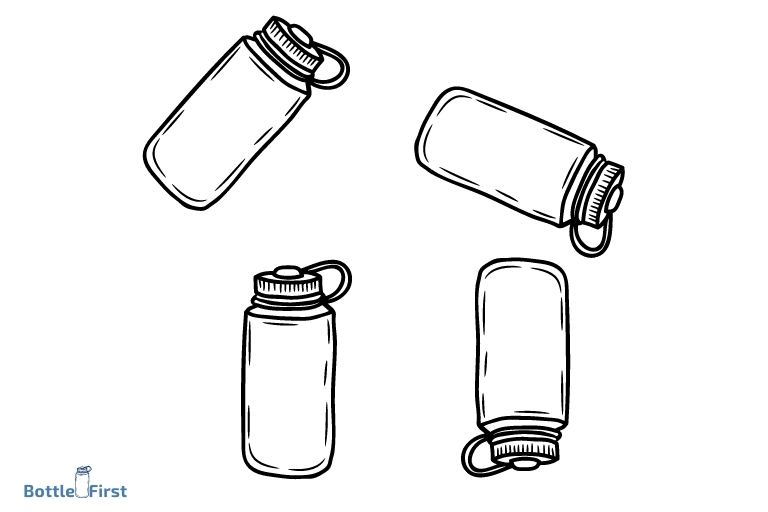 Five Essential Tips for Flipping a Water Bottle
The water bottle flipping trend started in 2016 with a video of a high school student successfully flipping a bottle during a talent show, which later went viral on the internet (source: The Guardian).
The optimal water level for a successful flip is between 1/3 and 1/2 of the bottle. Too much or too little water can cause the bottle to be unstable and difficult to flip (source: Howcast video tutorial).
The technique involves holding the bottle by the neck and using a quick, snapping wrist motion to create a rotation that allows the bottle to land upright (source: Juggling Instructions).
In addition to the standard single flip, there are various advanced flips and tricks to attempt, such as double flips, cap landings, and bottle stacking (source: Yellow Octopus).
The popularity of bottle flipping has led to the development of a mobile game called "Bottle Flip 3D," in which players virtually flip bottles and perform tricks, accumulating points and unlocking levels (source: [Google Play Store]
The Basics Of Water Bottle Flipping
Do you want to be able to impress your friends with a cool party trick? Water bottle flipping may be just the thing for you.
It's great for releasing some energy and letting off some steam. Here are some basics tips to help you become a water bottle flipping master.
Finding The Right Bottle
Not all water bottles make for great flipping material.
You'll want to find one with the following features:
It should have a slightly pointed bottom that's flat enough to land on.
A firm plastic bottle is the best choice since it won't dent easily.
Bottles that are around 16-25 ounces are the ideal size.
Choosing The Right Surface
Just like choosing the right bottle is important, so is the surface you're flipping it on.
Here's what to look for:
The surface should be flat and even, without any bumps, cracks or irregularities.
Hard surfaces like concrete or hardwood floors provide the best results.
Natural surfaces like grass or carpet may be too soft to land a flip.
Understanding The Science Behind The Flip
It's more than just flipping any bottle around. There's physics involved that will help you nail the perfect flip.
Here's what to keep in mind:
You want to flip the bottle with the right amount of force to create a perfect rotation.
It's important to make sure the bottle is spinning in a straight line and not wobbling side to side.
The key to a successful flip is to release the bottle with a slight upward tilt.
The Basic Flip Technique
Now that we've covered the basics, it's time to put them into practice with the basic flip technique.
Here are the steps:
Fill the bottle about one-third to halfway full.
Hold the bottle by the neck with your dominant hand.
Flick your wrist to send the bottle into a backward rotation.
Release the bottle with an upward tilt, making sure to let go at the highest point of the rotation.
Watch the bottle spin and land on the target surface!
Bottle flipping is a fun and entertaining way to spend time with friends. With the above tips, you'll be well on your way to becoming a pro bottle flipper!
Tricks And Tips For Advanced Flippers
If you've mastered the basics of flipping a water bottle and want to take your skills to the next level, you'll need some more advanced tricks and tips.
Here are some techniques that will help you improve your consistency and accuracy, as well as three cool flips to impress your friends.
The Double Flip
The double flip is a spectacular move that involves flipping the bottle twice in the air before landing it upright.
Here are the key points:
Start by flipping the bottle as you normally would, using your wrist to create a spinning motion.
When the bottle reaches its peak, use your other hand to tap the bottle and flip it again in the opposite direction.
Catch the bottle after the second flip and try to land it upright.
The Backwards Flip
The backwards flip is a tricky move that involves flipping the bottle backwards over your shoulder before catching it.
Here's how to do it:
Start by holding the bottle with your palm facing away from you.
Tilt the bottle slightly towards you and point it over your shoulder.
Use a flick of your wrist to flip the bottle backwards, letting it rotate over your shoulder.
Quickly turn around and catch the bottle before it hits the ground.
The Rebound Flip
The rebound flip involves flipping the bottle against a surface (like a wall) and catching it as it bounces back towards you.
Here's how to do it:
Position yourself close to a wall or other surface that will cause the bottle to rebound in your direction.
Hold the bottle with the bottom facing out and use a flick of your wrist to flip it against the wall.
As the bottle bounces back towards you, use your other hand to catch it before it hits the ground.
Tips For Consistency And Accuracy
Keep your eyes on the bottle at all times. Focus is crucial for creating a consistent flip.
Practice your technique in front of a mirror to see what's going wrong.
Use your wrist to create a spinning motion rather than relying on your fingers to flip the bottle.
Experiment with different hand positions and angles to find the technique that works best for you.
Start with a small amount of water in the bottle to make it easier to flip and gradually increase the amount as you improve.
Common Mistakes To Avoid
Flipping a water bottle has become a popular game among young adults. It may seem like a simple activity, but it takes a decent amount of skill to execute a successful flip.
There are a few common mistakes that people should avoid in order to increase their chances of a successful flip.
Keep reading to learn more about these mistakes and how to avoid them.
Overthrowing The Bottle
Overthrowing the bottle is one of the most common mistakes that beginners make. The flipper throws the bottle too hard, causing it to rotate too quickly and land on the wrong side.
Here are a few tips on preventing this mistake:
Use a lighter toss and throw the bottle gently in the air.
Watch the rotation of the bottle and the speed at which it turns. If it looks like it's rotating too quickly, adjust your toss to be lighter.
Make sure to throw the bottle straight up rather than over your head.
Flicking The Wrist Too Hard Or Too Soft
Flicking the wrist in just the right way is crucial to flipping a water bottle successfully. Flicking the wrist too hard or too soft can ruin your chances of a successful flip.
If you're flicking your wrist too hard, the bottle will rotate too quickly and land on the wrong side.
If you're flicking too softly, the bottle won't have enough momentum to complete a full rotation.
Use the right amount of force when flicking your wrist.
Try practicing with a few different bottles to determine the amount of force you need to flip the bottle successfully.
If you're struggling with getting enough rotation on the bottle, try flicking your wrist a little bit harder.
Choosing The Wrong Surface
The surface that you're flipping the bottle onto is also an important factor to consider. Certain surfaces may make it more difficult to execute a successful flip.
For example, flipping the bottle onto a carpeted surface may be more challenging than flipping it onto a hard surface.
Choose a flat and stable surface to flip your bottle onto.
Avoid using surfaces that are too slippery or too soft. A hard surface like a table or hardwood floor is usually the best choice.
If you're struggling to flip the bottle onto a particular surface, try practicing on a different surface.
Using The Wrong Bottle
The type of bottle you use can also impact your ability to flip successfully. A bottle that's too heavy or too light can make executing a flip difficult.
Additionally, certain types of bottles may be more difficult to flip than others.
Choose a bottle that's the right size and weight for you.
Practice with a few different types of bottles to see which one works best for you.
Avoid using bottles that are too heavy or too light. They may be more challenging to flip.
Remember, practice makes perfect when it comes to flipping a water bottle. Use these tips to avoid common mistakes and increase your chances of a successful flip.
Practicing Your Skills
Setting Up A Practice Area
Before you start practicing water bottle flipping, it is essential to create a suitable practice area.
Here are some tips on how to do it:
Find a flat and stable surface such as a table or desk. A smooth surface makes it easier to control the bottle and land it properly.
Ensure that you have enough space around the practice area to move freely and avoid bumping into things.
Practice in a well-lighted area to see the bottle's spin and know where it lands.
Creating A Flip Challenge With Friends
Flipping a water bottle can be more fun if you do it with your friends.
Here are some ways to challenge your friends and have a great time:
One on one – challenge a friend to see who can flip the bottle the most times in a row.
Relay race – divide into teams and see which team gets the most flips in the least amount of time.
Creative flips – create a flip routine and see who can execute it the best.
Common Games Involving Water Bottle Flipping
Water bottle flipping can be used in various games to make them more interesting.
Here are some common games that involve water bottle flipping:
Water bottle baseball – use a water bottle instead of a ball and flip it to determine the bases.
Flip cup – fill a set of plastic cups with varying levels of water, and the first player who flips all their cups wins.
Water bottle bowling – arrange several water bottles like bowling pins and try to knock them over by flipping another water bottle.
Recording And Sharing Your Progress On Social Media
If you have improved your water bottle flipping skills, share it with the world!
Here's how you can record and share your progress on social media:
Record a video of your practice or game using a phone or camera.
Use relevant hashtags, such as bottle flip challenge, water bottle trick shots, or water bottle flipping.
Share your video on social media platforms like instagram, facebook, tiktok, or youtube.
Remember to have fun and try new challenges while practicing your water bottle flipping skills. It takes practice, but with determination, you can become an expert flipper.
Good luck!
FAQ About How To Flip A Water Bottle
How Do You Flip A Water Bottle?
To flip a water bottle, fill it up about a quarter to a third of the way with water, hold it at the neck, and flick your wrist to flip it. Practice will make perfect.
What Is The Perfect Water Bottle For Flipping?
The perfect water bottle for flipping is one that is tall, slim, and has a flat base. This will make it easier to flip and land without rolling over.
How To Win A Bottle-Flipping Contest?
To win a bottle-flipping contest, aim for consistency and accuracy. Try to land the bottle upright on the first flip as many times as possible.
Can You Flip Any Other Objects Besides Water Bottles?
Yes, you can try flipping other objects such as pens, markers, and even smartphones. The technique is similar to flipping a water bottle, but the weight distribution will be different.
Why Do People Enjoy Flipping Water Bottles?
Flipping water bottles is a fun way to pass the time and challenge yourself. It can also be a great way to bond with friends and family by competing against each other.
Conclusion
Flipping a water bottle may have started as a simple game but has now become a popular pastime for many.
From mastering the basic flip to attempting the more challenging tricks, the art of flipping is a great way to improve concentration and dexterity.
To successfully flip a water bottle, you need to have the right type of bottle, perfect your hand and wrist coordination, learn various flipping techniques, and practice consistently.
With the right mindset, patience, and dedication, anyone can become a pro at flipping water bottles.
So, go flip that bottle and have fun while at it. And remember, practice makes perfect!