How to Label Water Bottle for Daycare? 6 Easy Steps!
Sending your child to daycare with a labeled water bottle is an important way to help keep them hydrated and avoid mixups with other children's bottles. Properly labeling your child's bottle is easy to do at home with just a few basic supplies.
Having a clearly marked water bottle also gives your child a sense of ownership and prevents confusion with the other kids' bottles in the classroom.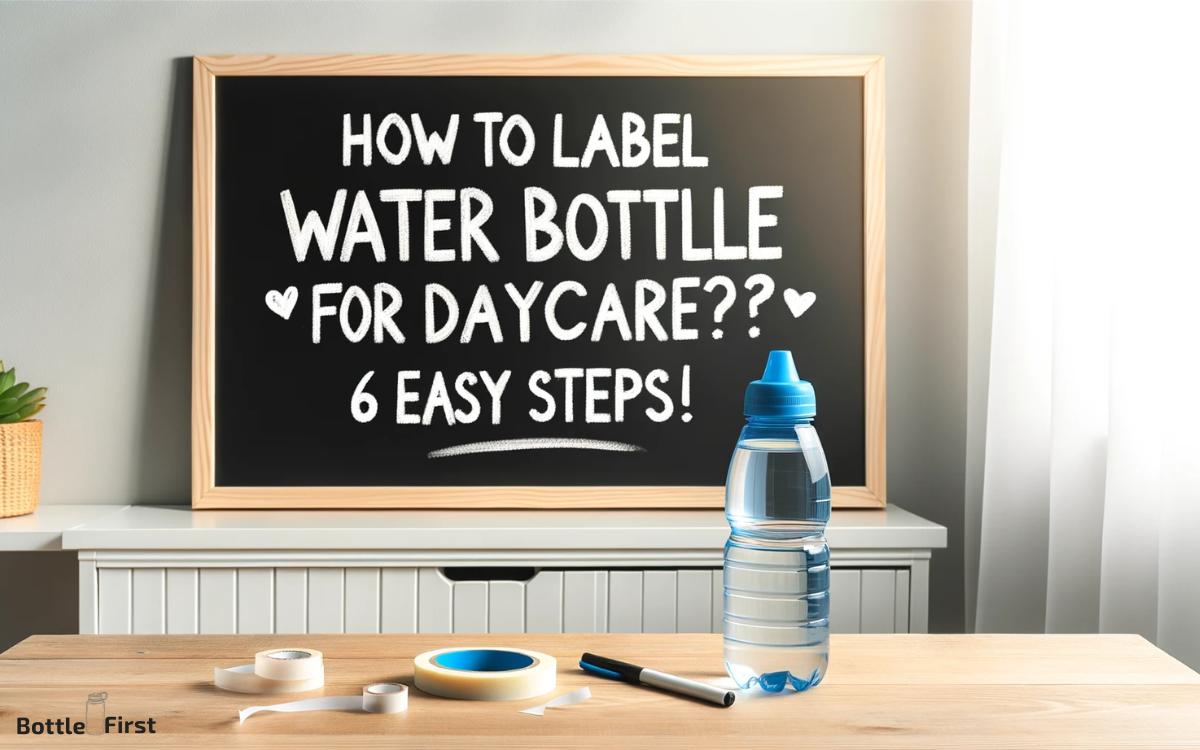 Labeling a Water Bottle for Daycare: A Simple Guide
Supplies Needed
Water bottle
Permanent marker
Clear tape (optional)
Steps 1: Clean the Water Bottle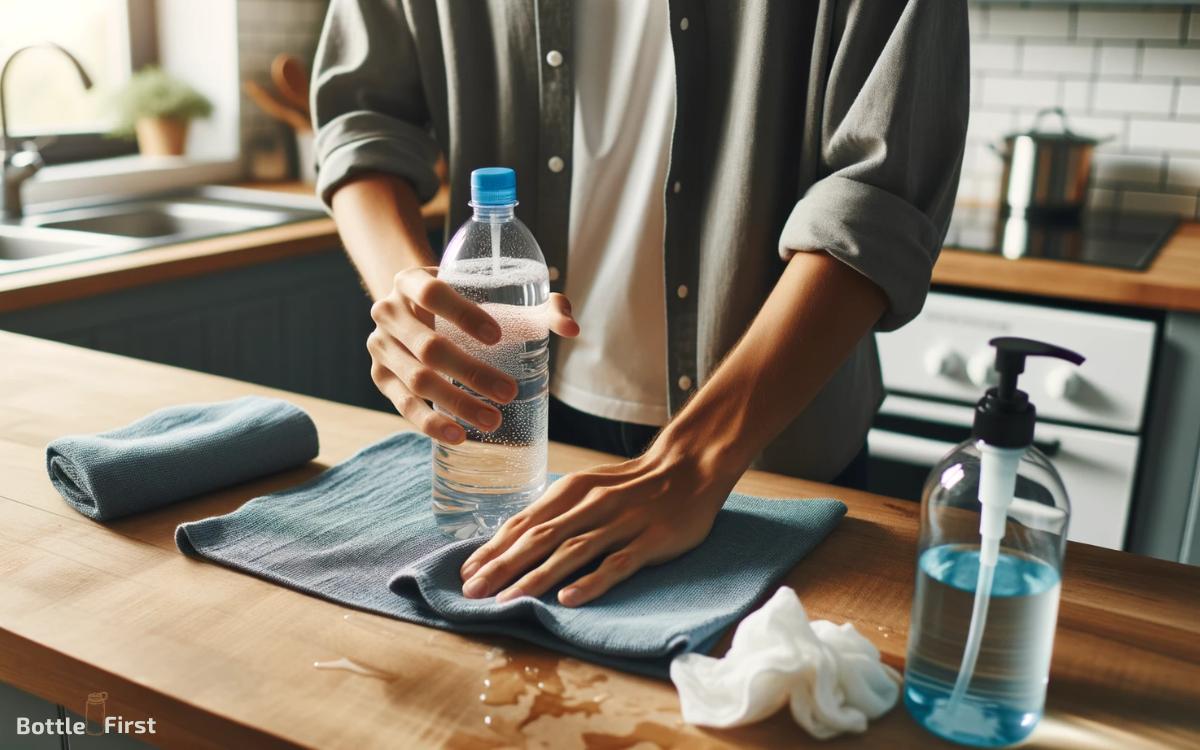 Thoroughly wash and dry the water bottle so the surface is clean for the label.
Steps 2: Write Your Child's Name
Using a permanent marker, neatly write your child's first and last name large enough to see clearly.
Steps 3: Add Additional Info (optional)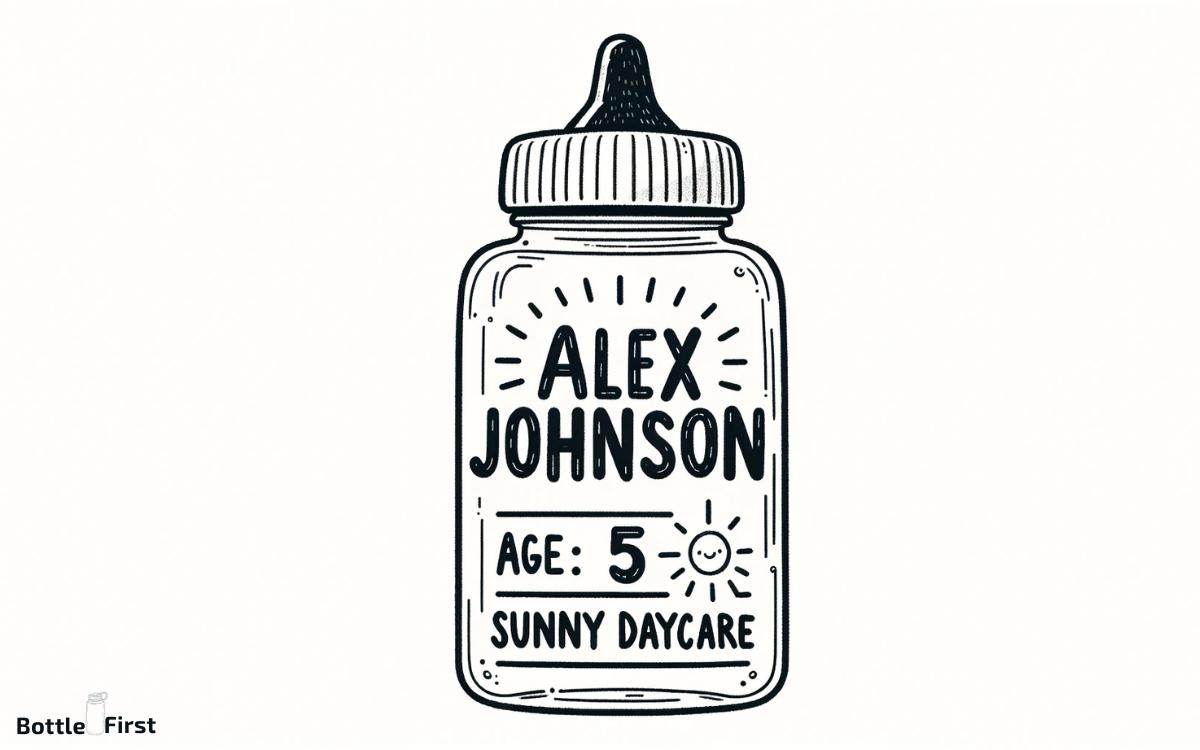 If desired, under the name you can include your child's age, daycare name, or other details.
Steps 4: Apply Tape (optional)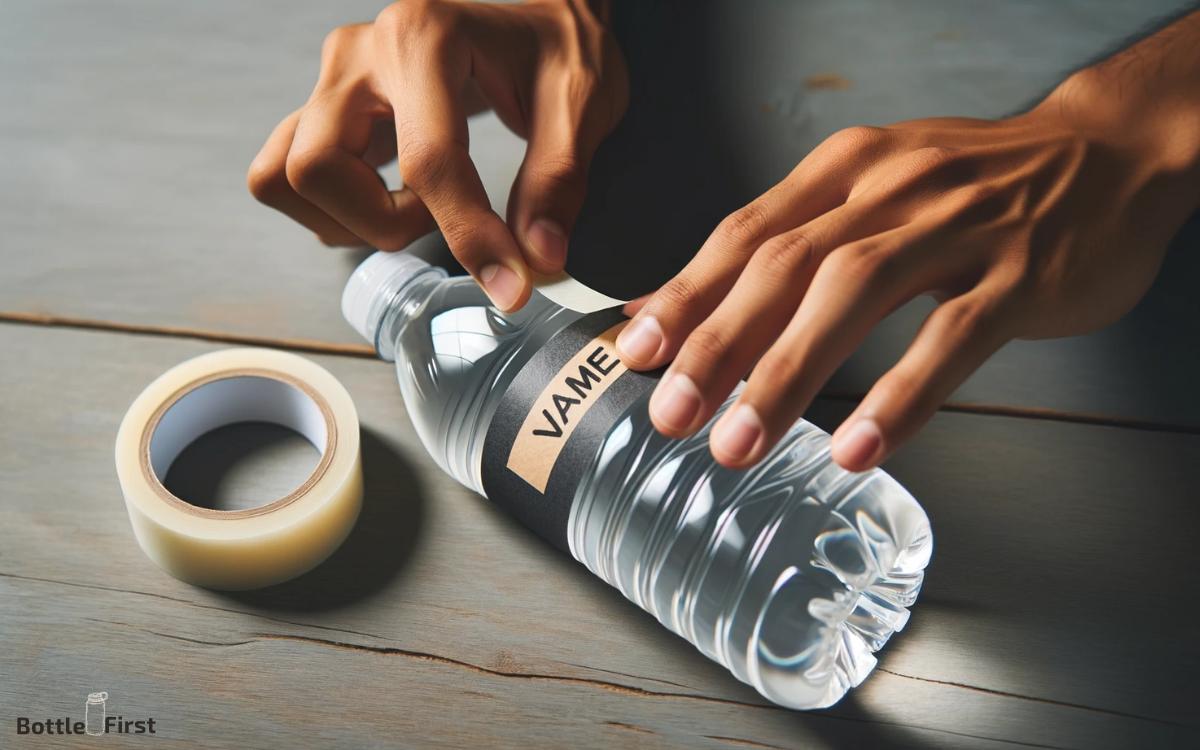 To help the label last longer, apply a piece of clear tape over the name. This will prevent it from rubbing off.
Steps 5: Check the Label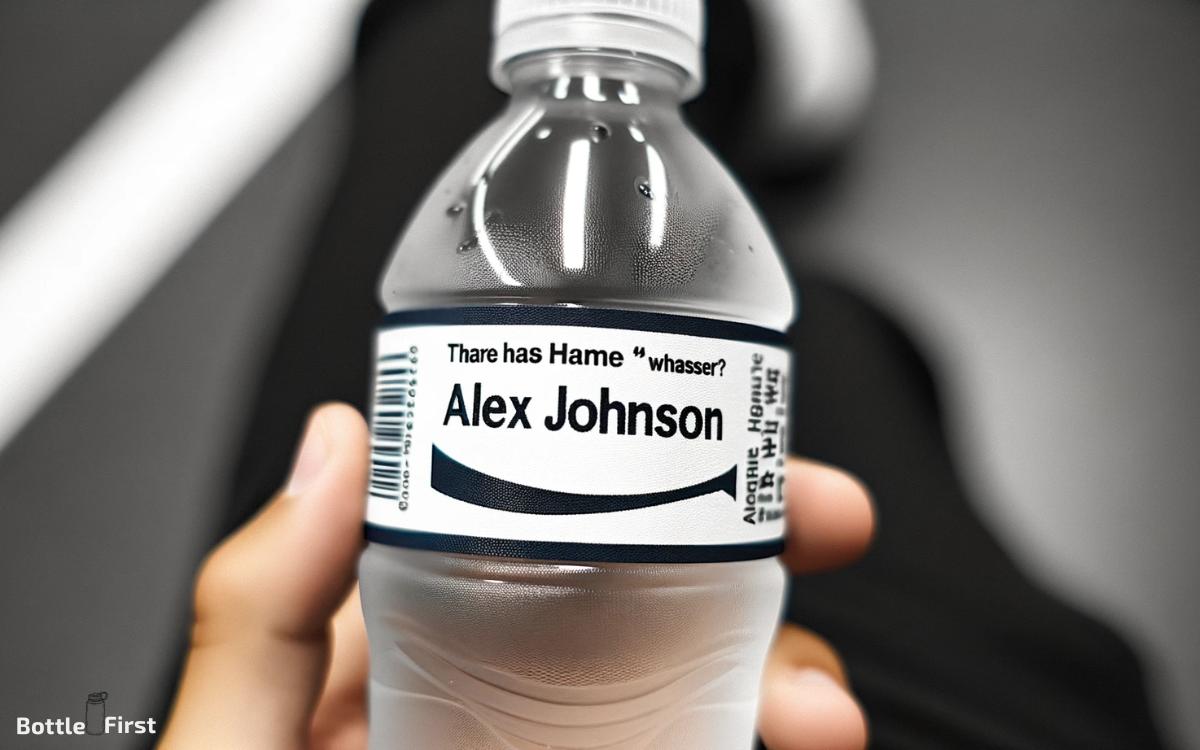 Make sure the name is clearly legible and the label is securely attached before sending to daycare.
Steps 6: Reapply as Needed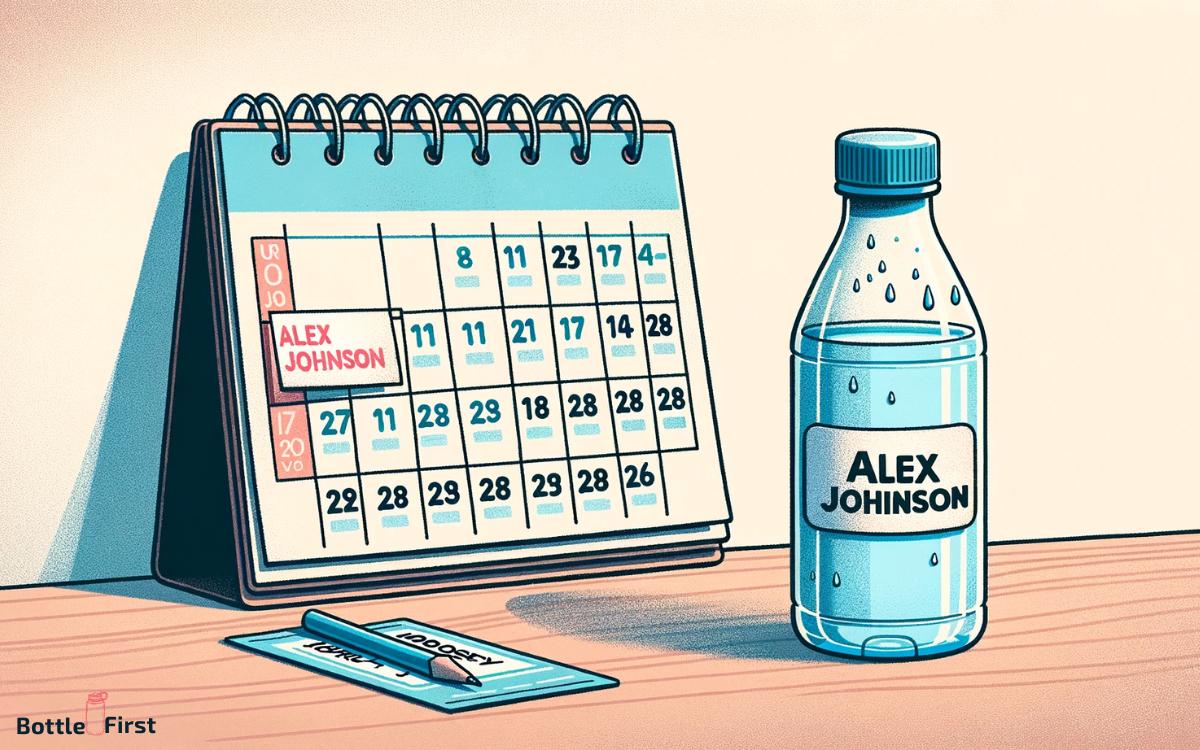 Check the label and reapply a new one if the original starts fading or wearing off.
Following these simple steps will help ensure your child's water bottle is properly labeled for daycare and prevent mixups. Make labeling water bottles part of your routine when preparing for a new daycare week.
Reasons For Labeling Water Bottles In Daycare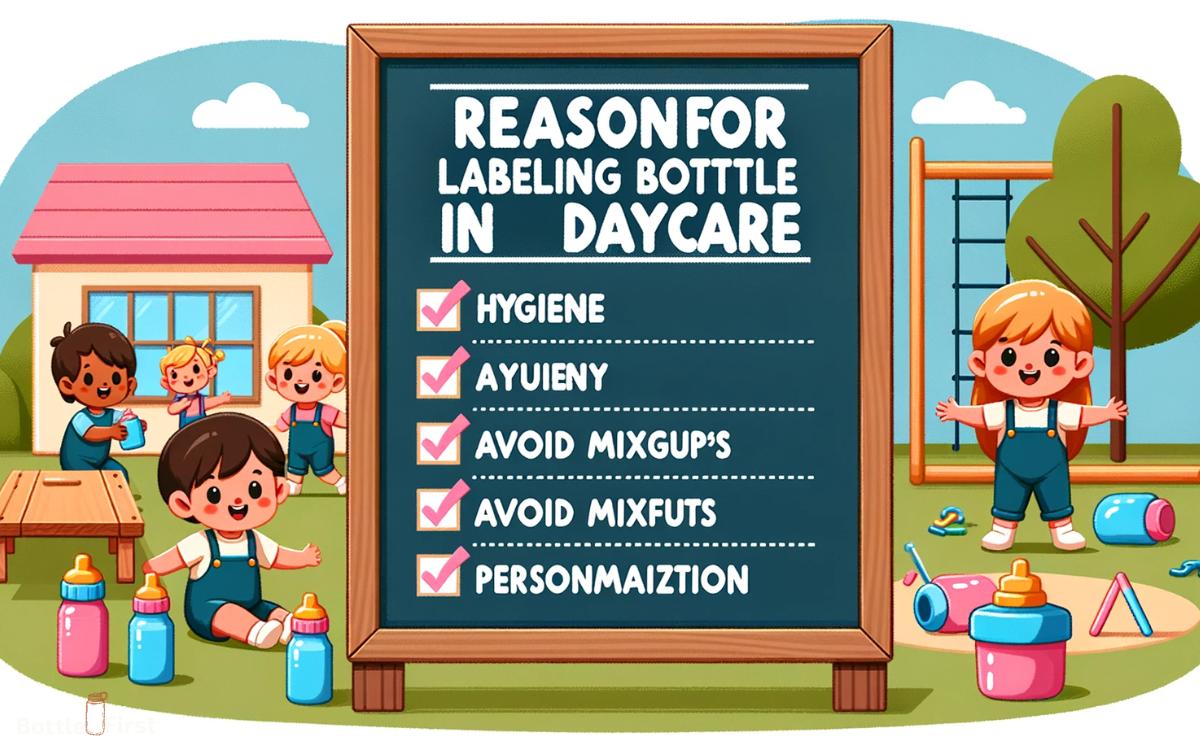 Labeling water bottles may seem like a simple task, but it holds significant importance when it comes to daycare centers.
Here are some of the reasons why labeling water bottles is essential in daycare centers:
Prevent Misplacement Or Loss Of Water Bottles
Daycare facilities often have multiple children present, and it can be difficult to differentiate between identical water bottles.
Labeling the water bottles with the child's name reduces the risk of misplacement and loss of water bottles and helps in keeping track of each child's belongings.
Hygiene & Health
Labeling water bottles is crucial to maintain proper hygiene and prevent the spread of germs amongst children.
It can help prevent the mixing of the wrong water bottles, which helps to avoid the spread of bacteria and viruses that can cause illness.
Ease Of Identification
Labeling water bottles with the child's name makes it easier for caregivers and teachers to identify which water bottle belongs to which child.
In case of an emergency, labeling makes it possible to quickly identify which child has which water bottle, thus avoiding confusion and assisting teachers and caregivers in providing the right child with the right bottle.
Allergies And Special Needs
Some children in daycare centers may have allergies or special dietary needs that require specific treatment.
Labeling water bottles with the child's name and any relevant health information can help caregivers quickly identify which bottle goes to which child and can ensure that they receive the proper care, thus avoiding any health-related complications.
Time-Saving
Finally, labeling water bottles can help save time for both parents and daycare staff. Parents do not have to spend time checking every water bottle before sending their child to daycare, and preschool teachers can quickly access the right children's water bottles.
It can help ensure a seamless daily routine and maximize the time spent on childcare. Proper labeling of water bottles plays a significant role in maintaining the health and safety of children in daycare centers.
It ensures that each child receives the attention they need, thereby improving their overall experience.
How To Choose The Right Label For Water Bottles In Daycare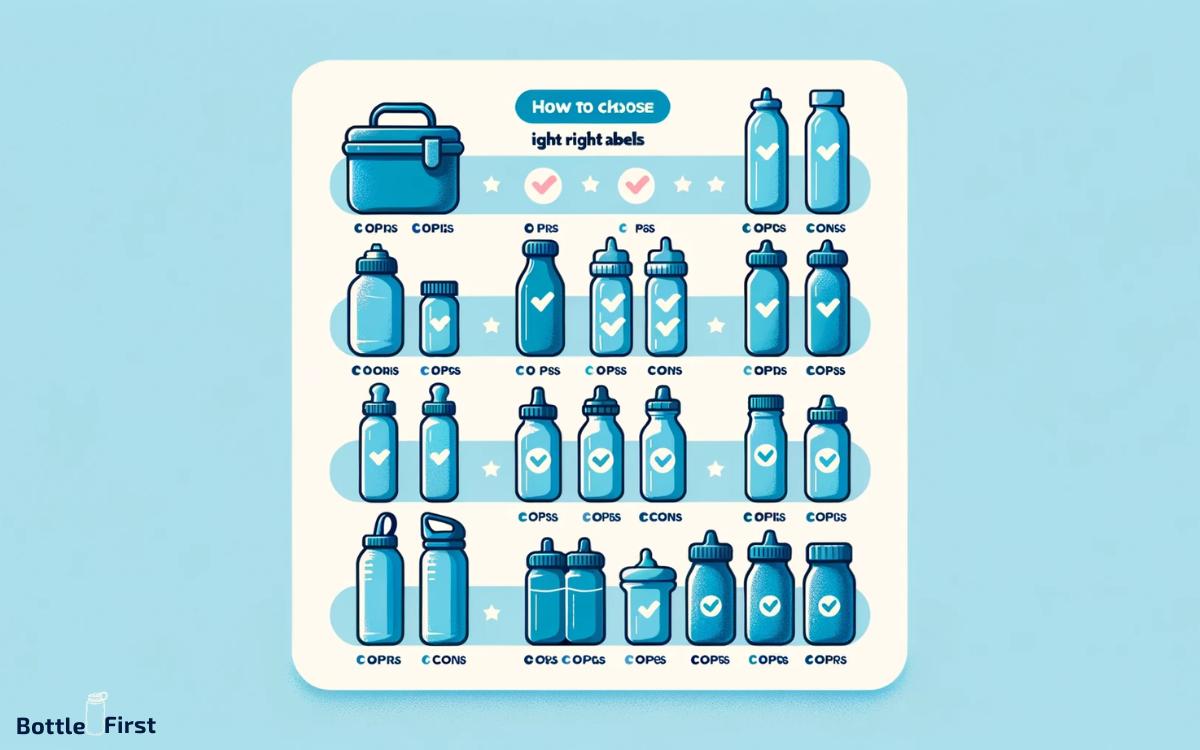 Sending your child to daycare can be both exciting and nerve-racking. One of the necessary tasks is to label all their belongings, especially water bottles, to avoid mix-ups.
Given the vast array of options available for labeling, it can be confusing to select the right one.
Here are some of the key factors to consider:
Highlight Some Of The Factors To Consider When Choosing The Right Label For Water Bottles In Daycare:
Durability: The label should withstand the wear and tear of daily use, multiple wash cycles, and exposure to water and heat.
Safety: Choose a label without harmful chemicals that can come into contact with your child's drink.
Adhesiveness: The label adhesive should stick firmly to the bottle and not easily come off or fade when exposed to water and heat.
Personalization: Find a label that allows you to customize the information you include, such as your child's name.
Discuss Some Of The Available Options For Labeling Water Bottles In Daycare:
Stickers/foam labels: These labels are cost-effective and come in various designs and colors. However, they may not be very durable and can easily come off in contact with water.
Silicone sleeves: These sleeves fit over your bottle and come with a printable insert. Silicone sleeves offer durability and are easy to clean, but they can be challenging to fit over every bottle shape.
Reusable/washable labels: These labels can be customized, are long-lasting, and easy to remove and reapply. They can withstand heat and water, but be sure to find one that is safe for your child and clearly marks the bottle as theirs.
Paint markers: These markers can be used to write directly on the bottle, and the ink remains permanent until removed with alcohol. However, they can be difficult to read, and the ink can become smudged over time.
Choosing the right label for your child's water bottle is vital to avoid mix-ups at daycare. Consider the factors mentioned when selecting a label, and explore the different options available.
Hopefully, you'll find the perfect label that meets your needs.
Tips For Maintaining Labeled Water Bottles In Daycare
Here are some tips for maintaining labeled water bottles in daycare:
Regularly Check Labels: Ensure that the labels on your child's water bottles remain legible and securely attached. Over time, labels may wear off or become less visible, so check them periodically.
Use Durable Labels: Invest in high-quality labels or stickers that can withstand daily use, washing, and handling. Waterproof labels are an excellent choice to prevent smudging.
Teach Your Child: If your child is old enough, teach them to recognize their labeled water bottle and encourage them to keep track of it. This fosters responsibility and independence.
Clean Bottles Daily: Clean and sanitize your child's water bottles daily to maintain hygiene. Remove labels if necessary before cleaning and reapply them afterward.
Avoid Sharing: Instruct your child not to share their water bottle with other children to prevent mix-ups or the spread of germs.
Backup Bottles: Keep spare labeled water bottles at the daycare in case your child misplaces or damages their primary one. This ensures they always have access to water.
Emergency Information: If your child has allergies or specific medical needs, communicate this clearly with daycare staff and ensure it's labeled on the bottle or in their belongings.
Replace Labels as Needed: If labels become worn or illegible, replace them promptly to avoid confusion.
Regularly Review Policy: Stay informed about the daycare's labeling policies and any updates they may have. Compliance with their rules is essential.
Name on All Parts: If your child's water bottle has multiple parts (e.g., lid, straw), label each part with their name to prevent mix-ups.
Coordinate with Daycare: Communicate with daycare staff to ensure they understand the importance of labeled bottles and can assist in maintaining order.
By following these tips, you can ensure that your child's labeled water bottles stay in good condition and serve their intended purpose effectively while they are at daycare.
Conclusion
As a parent, labeling your child's belongings is a critical step to avoid losing or misplacing things, especially during daycare hours. Water bottles are an essential item that should not be left unmarked.
By following the simple yet effective steps we have outlined in this post, you can label your child's water bottle confidently and with ease.
Whether using labels, permanent marker, or a combination of both, your child's water bottle will now easily stand out from the rest.
Ensuring that you choose the right labeling method for your child's water bottle and implement it correctly can give you peace of mind and make the daycare experience for your child and the staff a lot smoother.
So, take the time to label your child's water bottle properly, and you'll be one step closer to a stress-free daycare experience.