How to Make a Handle for a Water Bottle? 3 Easy Steps!
Having a water bottle with a handle makes carrying and drinking from it much easier. But most water bottles don't come with built-in handles.
Luckily, it's easy to add a handle to a regular plastic water bottle yourself with just a few inexpensive materials.
This simple DIY project lets you customize your bottle exactly how you like. Follow the steps below to learn how to easily add a paracord handle to a plastic water bottle.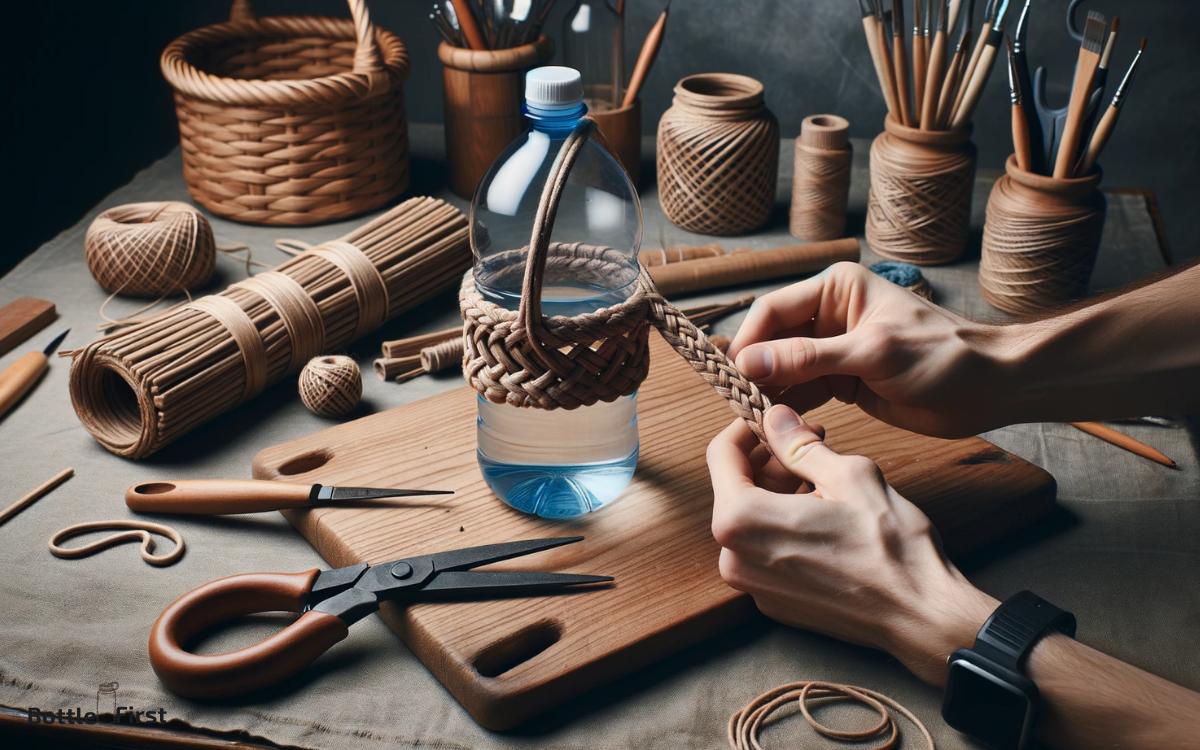 DIY Water Bottle Handle Guide"
Materials Needed
Empty plastic water bottle
Scissors
Ruler
Hot glue gun
Glue sticks
Paracord or rope
Steps 01: Cut the bottle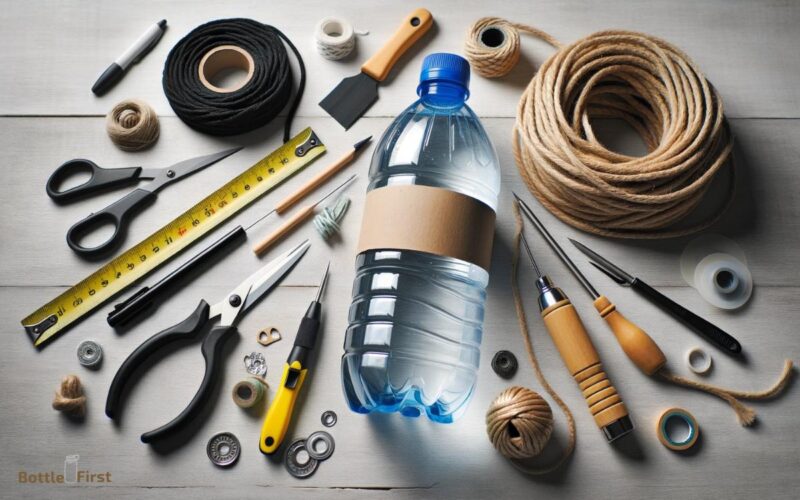 Wash and dry the empty plastic water bottle thoroughly.
Using the ruler, measure and mark a line around the bottle about 3-4 inches from the bottom.
Carefully cut along the marked line using scissors. This will separate the bottom portion from the top portion of the bottle. Keep both pieces.
Steps 02: Make the handle
Take the top portion of the bottle. On opposite sides of the bottle, draw two 1-inch lines about 1 inch down from the cut edge.
Using the hot glue gun, apply glue along the 1-inch lines. Quickly place one end of the paracord or rope on each glue line and hold for 30 seconds as the glue dries.
Wrap the paracord ends over the cut edge and glue again. This creates the handle.
Steps 03: Reattach the bottom
Apply hot glue around the rim of the bottom portion of the bottle.
Quickly place the top portion with handle onto the glued bottom portion.
Hold together for 30 seconds as the glue sets.
That's it! You now have a water bottle with a paracord handle for easy carrying. Customize the length of the handle as desired.
Customizing The Handle
A standard water bottle can get tedious to carry around, especially when you find yourself juggling several items at once. That's why creating a customized handle for your favorite water bottle can make life a lot easier.
A unique handle also gives it a personal touch that can make it stand apart from other water bottles in your household.
Here are some ideas for customizing your water bottle handle:
Painting Or Decorating The Handle
One of the easiest ways to add some personality to a water bottle handle is by applying a coat of paint or some decorative stickers.
You can use paint that is specifically meant for plastic surfaces or stickers that are waterproof to ensure that the design lasts long.
Here are some tips on how to decorate your handle:
Clean the surface of the handle thoroughly before applying any paint or sticker.
Use masking tape to create patterns or designs on the handle.
Apply light coats of paint, allowing each layer to dry completely before applying the next.
Be creative with your stickers! You can use vinyl decals or cut out fun shapes and designs from adhesive vinyl sheets.
Adding Grip To The Handle
If you want to make your water bottle handle easier to hold, you can also add some grip to it.
Here are some ideas:
Use athletic grip tape, which is moisture-resistant and provides a comfortable grip.
Wrap the handle with a silicone grip sleeve that can be easily removed for cleaning.
Wrap the handle with a rubber strip that is meant for use in toolboxes and can provide a comfortable grip.
Exploring Additional Customization Options
There are endless ways to customize a water bottle handle, here are some ideas for inspiration:
Embroider your initials or favorite quote onto a fabric sleeve that can be wrapped around the handle.
Create your handle using paracord. There are plenty of diy tutorials available online.
Add a carabiner clip to your handle so that you can hang the water bottle from your backpack or belt loop.
Customizing a water bottle handle not only adds visual appeal but it also makes it easier to carry your bottle around.
With a few simple materials and some creativity, you can turn a plain water bottle into your very own masterpiece.
Conclusion
Crafting a handle for your water bottle can be an easy and fun diy project to undertake. The beauty of making your own handle is that you can customize it to your liking, using different colors, materials, and designs.
In this tutorial, we provided you with different ways to make handles for your water bottle, using paracord, duct tape, and fabric.
Each method is unique and offers its own set of benefits, so it's up to you to decide which one suits your needs the best.
Regardless of the method you choose, you can rest assured that you'll have a reliable, sturdy, and attractive handle for your water bottle that will make carrying it around a breeze.
Happy crafting!