How to Make Edible Water Bottle No Plastic
To make your own edible water bottle, you will need: 1 sheet of gelatin 1 cup of boiling water

1/4 cup of cold water A mold in the shape of a water bottle (You can use a silicone mold or line a regular mold with plastic wrap) Instructions:

1. Add the gelatin to the boiling water and stir until dissolved. 2. Add the cold water and stir. 3. Pour the mixture into your mold(s).

4. Refrigerate for at least 2 hours, or until set. 5. Carefully remove from mold(s). Your edible water bottle is now ready to enjoy!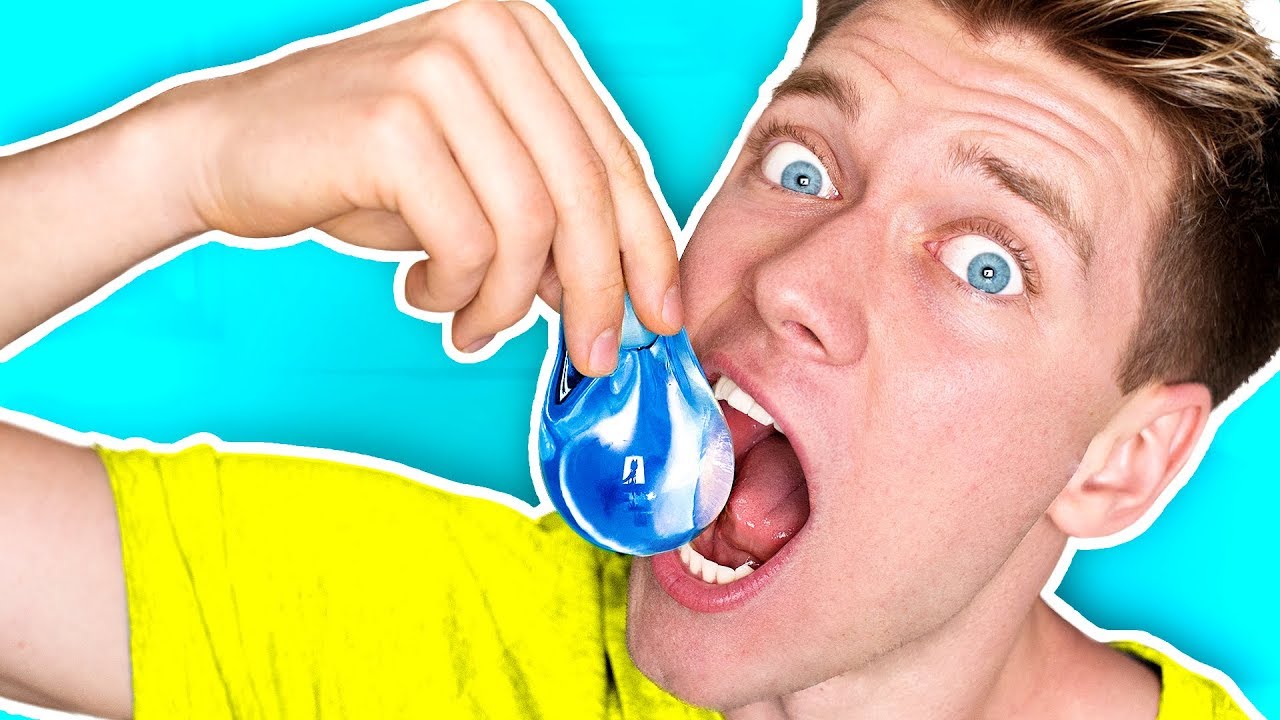 Purchase a bottle of water that is made out of 100% recyclable materials
Find a container that can hold the water bottle and has a tight seal
Fill the container with water and screw on the lid tightly
Put the container in the freezer overnight or for at least 6 hours
Enjoy your edible water bottle!
How Do You Make an Edible Water Bottle at Home?
If you're looking for a way to cut down on single-use plastic water bottles, or you're just interested in an unusual (and delicious) science experiment, you can make your own edible water bottle at home! All you need is some gelatin powder, water, and a mold. Here's how to do it:

1. Combine 1 tablespoon of gelatin powder with 1/4 cup of cold water in a bowl. Stir until the gelatin is completely dissolved. 2. Add 1 cup of boiling water to the bowl and stir until the gelatin has dissolved again.

3. Pour the mixture into your mold (a silicone ice cube tray works well for this). Be sure to leave enough room at the top for the "lid" of your bottle.
5. Once your bottle is firm, carefully remove it from the mold and place a piece of fruit leather or another thin sheet of edible material over the opening. Press down gently so that it sticks. Then trim off any excess around the edges.
How Do You Make Edible Plastic Water Bottles?
It is possible to make edible plastic water bottles using a variety of materials. One method is to use fruit juices and gelatin to create a viable edible plastic. This can be done by heating the fruit juice and gelatin mixture until it becomes viscous, then pouring it into molds or containers.

Once the mixture cools and solidifies, it will become an edible plastic that can hold liquids. Another method for making edible plastic water bottles uses agar agar, which is derived from algae. When heated, agar agar turns into a gel-like substance that can be used to mold shapes or create films.

Once cooled, the molded shape will retain its form and can be filled with liquid like a traditional water bottle. Edible plastics made from either fruit juices/gelatin or agar agar are not as durable as traditional plastics made from petroleum products. However, they are much safer to consume if accidentally ingested and pose less of a threat to the environment since they are biodegradable.
How Do You Make Gelatin Water Bottles?
When it comes to making gelatin water bottles, there are a few things you need to know. First, you'll need to gather your supplies. You'll need a funnel, some plastic wrap, and of course, gelatin powder.

Once you have all of your supplies, it's time to get started!
Next, carefully pour the mixture into your funnel, then add in whatever flavorings or fruit you'd like. Finally, seal up the bottle with the plastic wrap and refrigerate for at least four hours or overnight. And that's it!
Once your gel has set properly, you can enjoy delicious flavored water that's perfect for on-the-go hydration. Just be sure to drink up before the gel starts to melt!
How Much Does It Cost to Make Edible Water Bottles?
It costs about 2.2 cents to make an edible water bottle, which is made of a seaweed-based material. The cost includes the materials and labor needed to produce the bottle.
Conclusion
Assuming you would like a summary of the blog post titled "How to Make an Edible Water Bottle out of Plastic": The blog post explains how to make an edible water bottle out of plastic. First, cut the top off a plastic bottle and then cut the bottom off.

Next, cut a small hole in the side of the bottle and insert a straw. Finally, seal the edges of the bottle with melted chocolate.