How to Ship Water Bottles? A Complete Guideline!
Shipping bottled water requires careful preparation and packaging to ensure the bottles arrive at their destination intact.
When done properly, bottled water can be transported safely via post or courier to customers, events, or disaster relief efforts.
This step-by-step guide covers the key factors in packaging and shipping water bottles, from sanitizing and securing the caps to cushioning the bottles, sealing the box, and labeling it for correct delivery.
Shipping Water Bottles: Step-by-Step Guide
Steps 01: Prepare the Bottles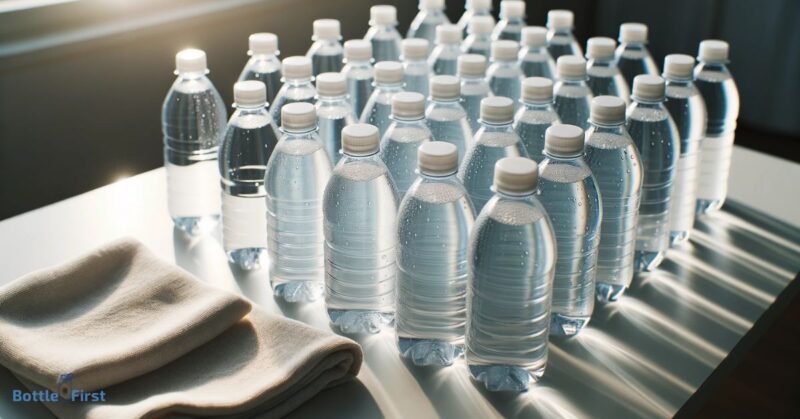 Make sure bottles are clean and free of debris. Rinse and air dry if needed.
Check bottles for signs of damage like cracks or leaks. Damaged bottles should not be shipped.
Tighten bottle caps securely.
Steps 02: Package the Bottles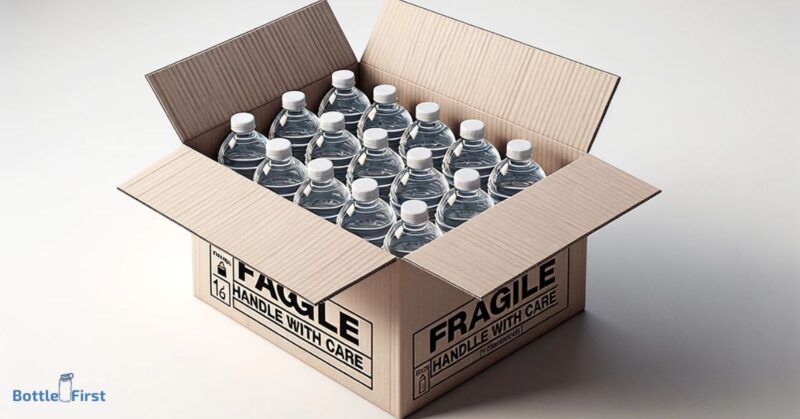 Place bottles upright in a sturdy cardboard box. Make sure they fit snugly so they don't shift during transit.
Steps 03: Use Packing Material
Surround bottles with packing material like bubble wrap or crumpled paper to cushion them.
Fill any empty spaces in the box to prevent movement.
Steps 04: Seal the Box
Close the box and seal it completely with packing tape.
Reinforce all edges and seams with tape.
Steps 05: Label and Ship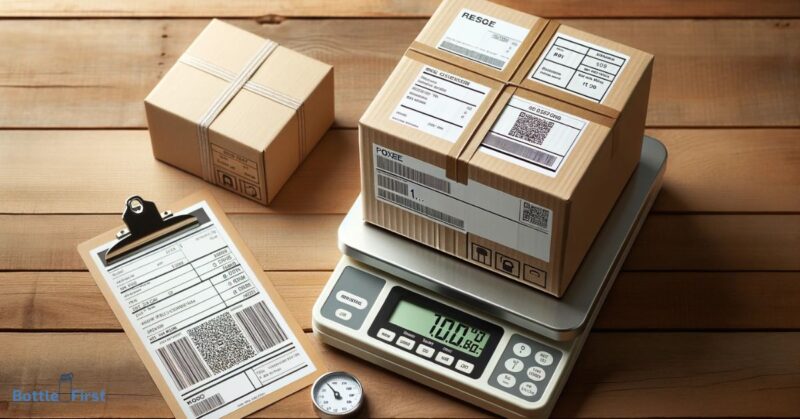 Address the box with the recipient's full address.
Affix proper postage or arrange for courier pickup.
Include any special handling instructions clearly on the box.
Steps 06: Insure Valuable Shipments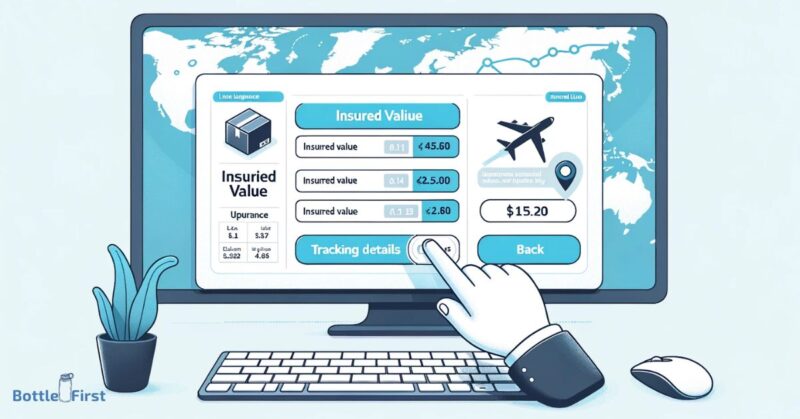 Purchase insurance for expensive or large shipments.
Get tracking information and monitor the shipment status.
Steps 07: Follow Up After Delivery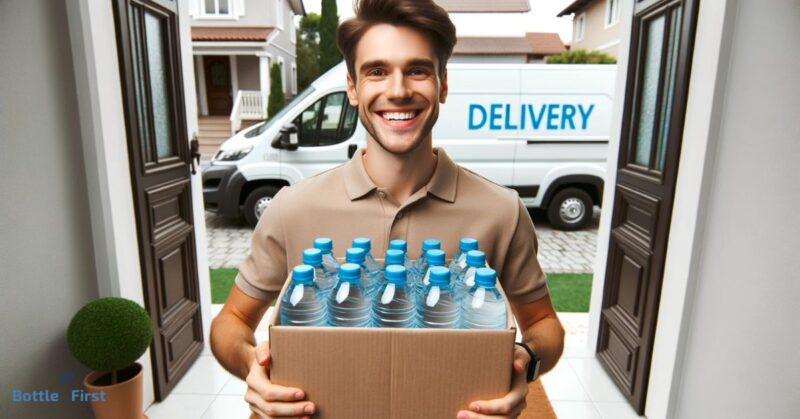 Check with recipient to ensure order arrived safely.
Keep records of shipping details in case issues arise.
The Common Challenges Of Shipping Water Bottles
Shipping water bottles can be an intimidating task for businesses and individuals alike. Ensuring the safety and integrity of the product during transit is crucial, and any issues that arise can lead to frustrated customers and added expenses.
We'll explore the most common challenges associated with shipping water bottles and provide some tips on how to manage them effectively.
The Risk Of Breakage During Shipping
One of the biggest concerns when shipping water bottles is the risk of breakage. Fragile items like water bottles are particularly susceptible to damage during transit due to rough handling, drops, and other mishaps.
Here are some ways to minimize the risk of breakage:
Use high-quality packaging materials such as bubble wrap, packing peanuts, or foam to cushion the bottles during transport.
Choose sturdy corrugated boxes that are strong enough to hold the weight of the bottles.
Label the package as fragile to alert handlers to exercise caution when handling it.
Leakage Of Water Causing Damage To Other Items In The Package
Another issue that can arise when shipping water bottles is leakage, which can result in damage to other items in the package or even the package itself.
Here are some tips to prevent water leakage:
Seal the bottles tightly to prevent leakage during transport.
Use absorbent materials like paper towels or tissue paper to wrap the bottles to soak up any spills.
Keep the bottles upright to prevent the pressure from building up and causing leakage.
Adhering To Shipping Regulations And Requirements For Liquids
Shipping water bottles also requires adhering to specific shipping regulations and requirements for liquids.
Depending on the destination, shipping water bottles may require additional documentation or packaging requirements.
Here are some tips:
Check the shipping regulations of the destination country or state to ensure compliance.
Use leak-proof containers that are appropriately labelled with necessary information.
If shipping internationally, ensure that all customs requirements are met, and the package contains all required documentation.
Shipping water bottles can be challenging, but with the right approach, you can avoid the pitfalls and deliver your product successfully.
By following these tips, you can ensure that your water bottles arrive at their destination safely and securely, while also adhering to all regulatory requirements.
Choosing The Right Shipping Carrier And Delivery Options
Shipping water bottles might seem like a daunting task, but with the right carrier and delivery options, it can be a hassle-free experience.
Choosing the right carrier and delivery option is a crucial aspect of the shipping process, and this blog post will guide you on how to do it effectively.
Comparison Of Different Shipping Carriers Based On Pricing, Reliability, And Speed Of Delivery
When choosing a shipping carrier, there are several factors to consider, including pricing, reliability, and speed of delivery.
Here are some of the popular shipping carriers with their pros and cons:
Ups
Pros:
Reliable delivery service
Fast delivery options available
Affordable pricing
Cons:
Additional charges for signature confirmation or insurance
Fedex
Pros:
Fast delivery options available
Competitive pricing
Secure and reliable
Cons:
Additional charges for signature confirmation or insurance
Usps
Pros:
Affordable pricing
Various delivery options available
No additional charges for signature confirmation or insurance
Cons:
Less reliable than other carriers
Slower delivery times
The Importance Of Selecting The Appropriate Delivery Option For The Chosen Carrier
Once you choose a carrier, you need to select the appropriate delivery option for your needs. Carriers offer different delivery options, such as express, ground, or priority.
Here are some things to consider when selecting a delivery option:
Urgency of the delivery
Size and weight of the shipment
Destination of the shipment
Budget constraints
Choosing the right delivery option ensures that your water bottles are shipped in a timely and cost-effective manner.
Using Tracking Services To Monitor The Location And Status Of Shipped Water Bottles
Now that you've chosen the right carrier and delivery option, it's essential to monitor the location and status of your shipped water bottles.
Tracking services allow you to track your shipment's progress and ensure that it reaches its destination as expected.
Here are some benefits of using tracking services:
Receive real-time updates on the shipment's status
Verify that the package was delivered
Provide customers with up-to-date information on their order
Make sure to use the tracking feature offered by your carrier to monitor your shipment's progress and receive updates on its status.
Shipping water bottles can be a smooth process with the right carrier and delivery options.
By comparing carriers based on pricing, reliability, and speed of delivery and selecting the appropriate delivery option, you can ensure that your water bottles arrive at their destination on time and in good condition.
Finally, use tracking services to monitor your shipment's progress and ensure a hassle-free delivery experience.
Conclusion
It might seem like shipping water bottles are a hassle, but with the right steps and precautions, it can be done with ease.
Remember to always choose sturdy and durable packaging, properly cushion the bottles, and label the package correctly.
If you're shipping internationally, be aware of customs regulations and restrictions. And lastly, always choose a reliable and trustworthy carrier to ensure safe and timely delivery.
By following these guidelines, you can successfully ship water bottles without any mishaps or damages.
Remember, it's always better to be cautious and take the necessary steps to protect your shipment rather than risking any damage or loss.
Happy shipping!