How to Wash Face With Bottled Water? Easy Steps Guide!
Washing your face is an essential part of any skincare routine. While tap water gets the job done, some prefer using bottled water for its purity and mineral content.
Bottled water can be an excellent option for rinsing away dirt, oil, and impurities without being too harsh on the skin.
If you want to try incorporating bottled water into your facial cleansing routine, follow this simple step-by-step guide to properly wash your face. With the right technique, bottled water can leave your skin feeling clean, fresh, and hydrated.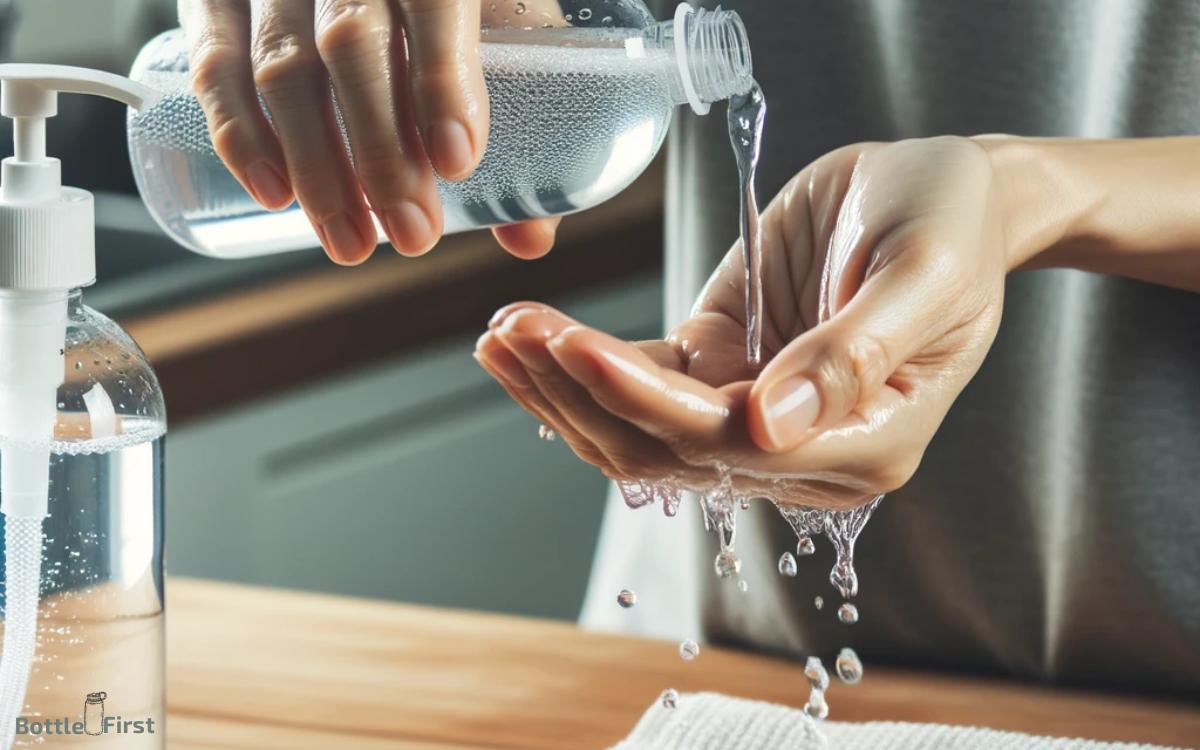 Step-by-Step Guide: Washing Your Face with Bottled Water
What You Need
Bottled water (room temperature is best)
Facial cleanser or soap
Washcloth or cotton pads
Towel
Steps 01: Prepare Your Skin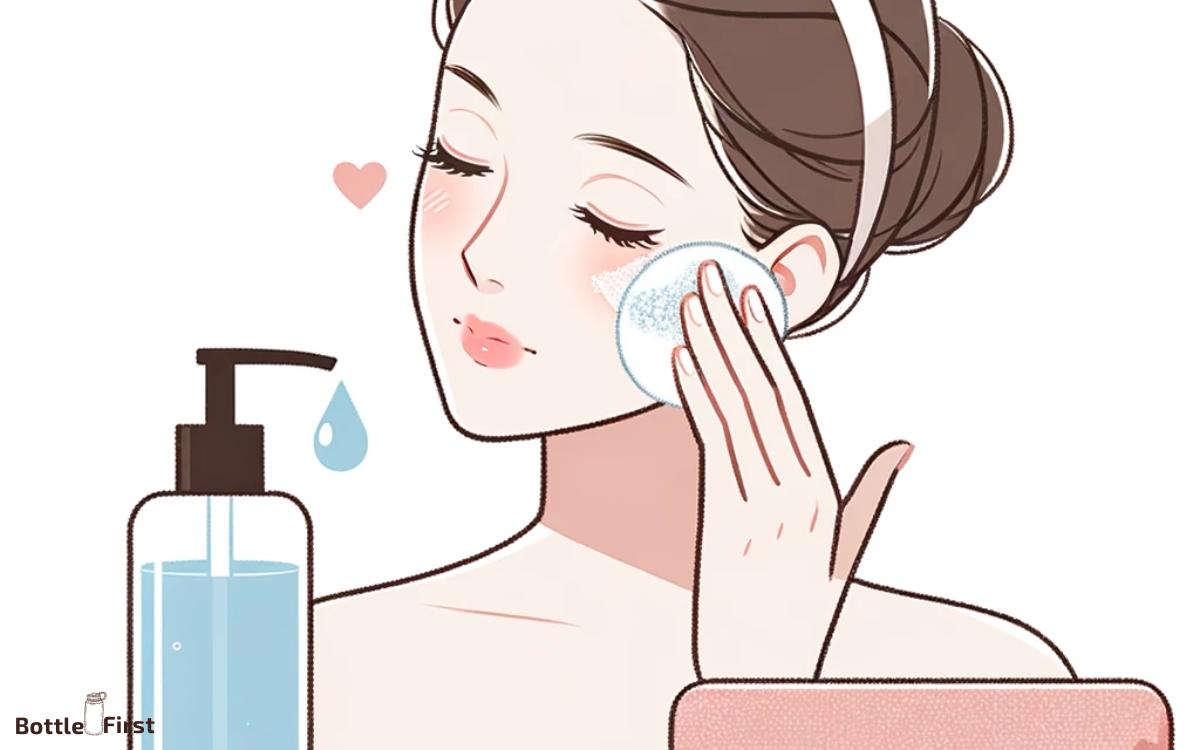 Before washing, remove any makeup, oils, or dirt from your face with a cotton pad soaked in bottled water. Be gentle when removing eye makeup.
Steps 02: Get Your Hands Wet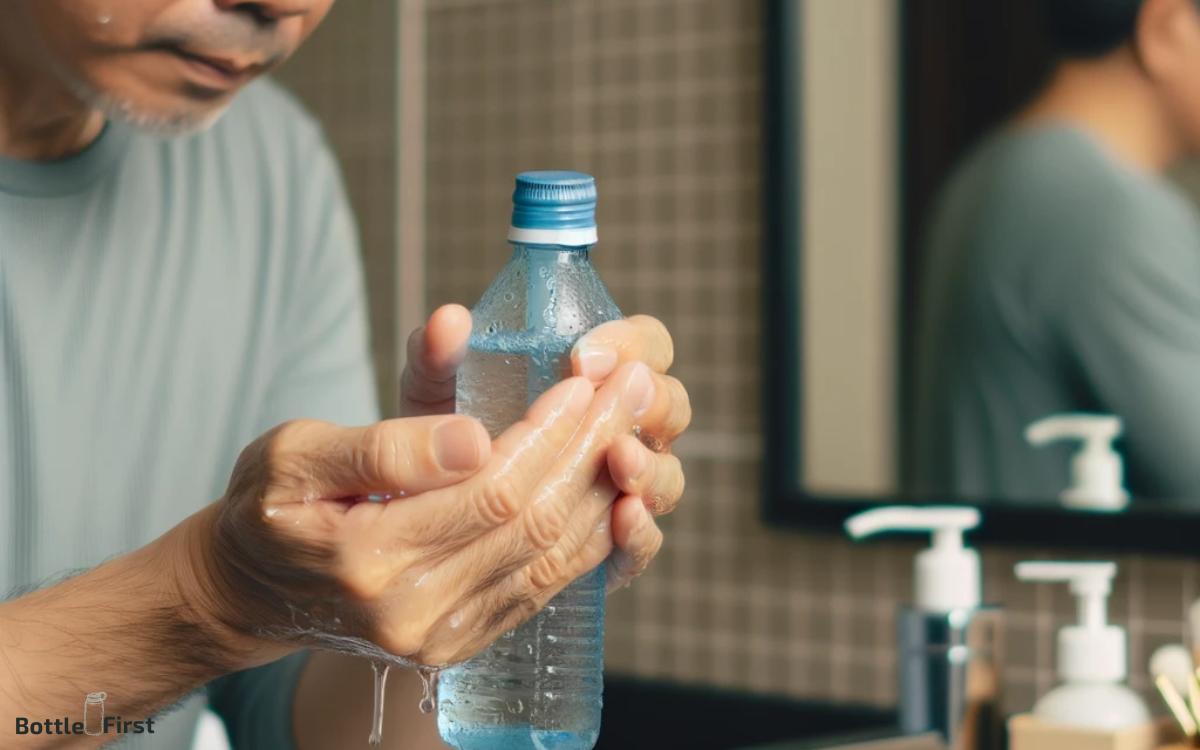 Pour some bottled water onto your hands and rub them together to wet them thoroughly. This helps the cleanser lather better.
Steps 03: Apply Cleanser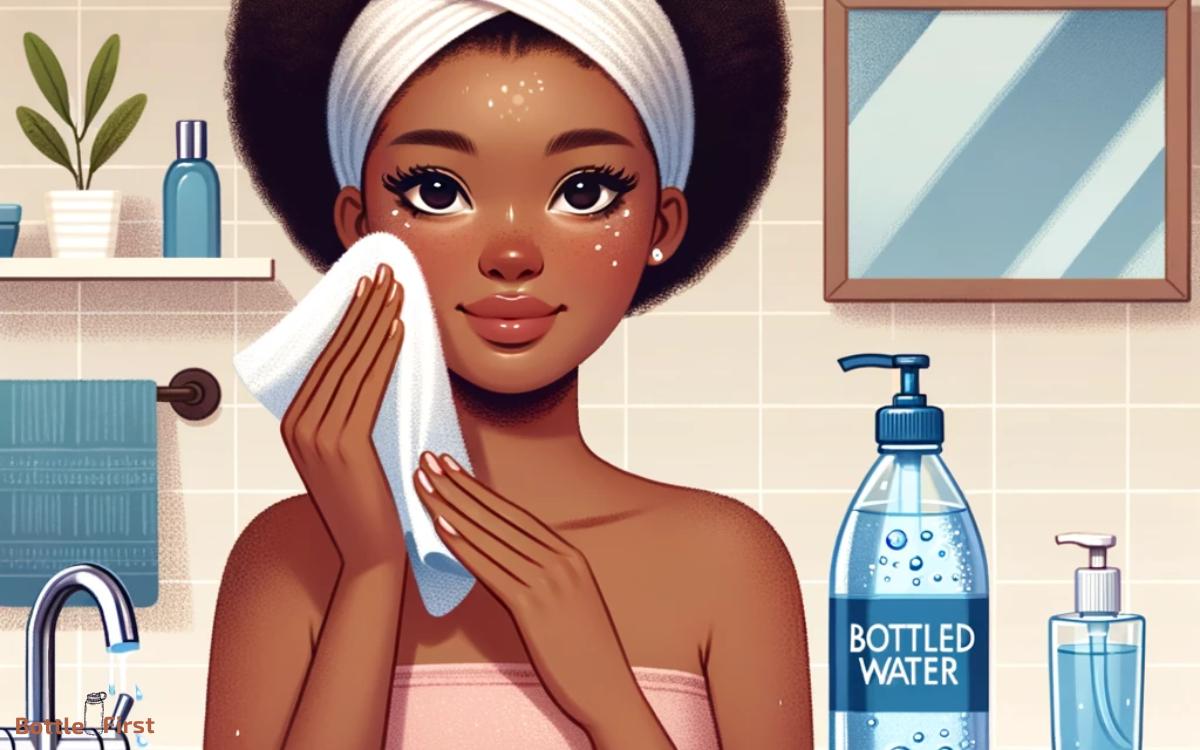 Dispense a small amount of facial cleanser or soap onto your wet hands. Apply the cleanser evenly all over your face, including your forehead, cheeks, nose, and chin. Avoid getting cleanser in your eyes.
Steps 04: Cleanse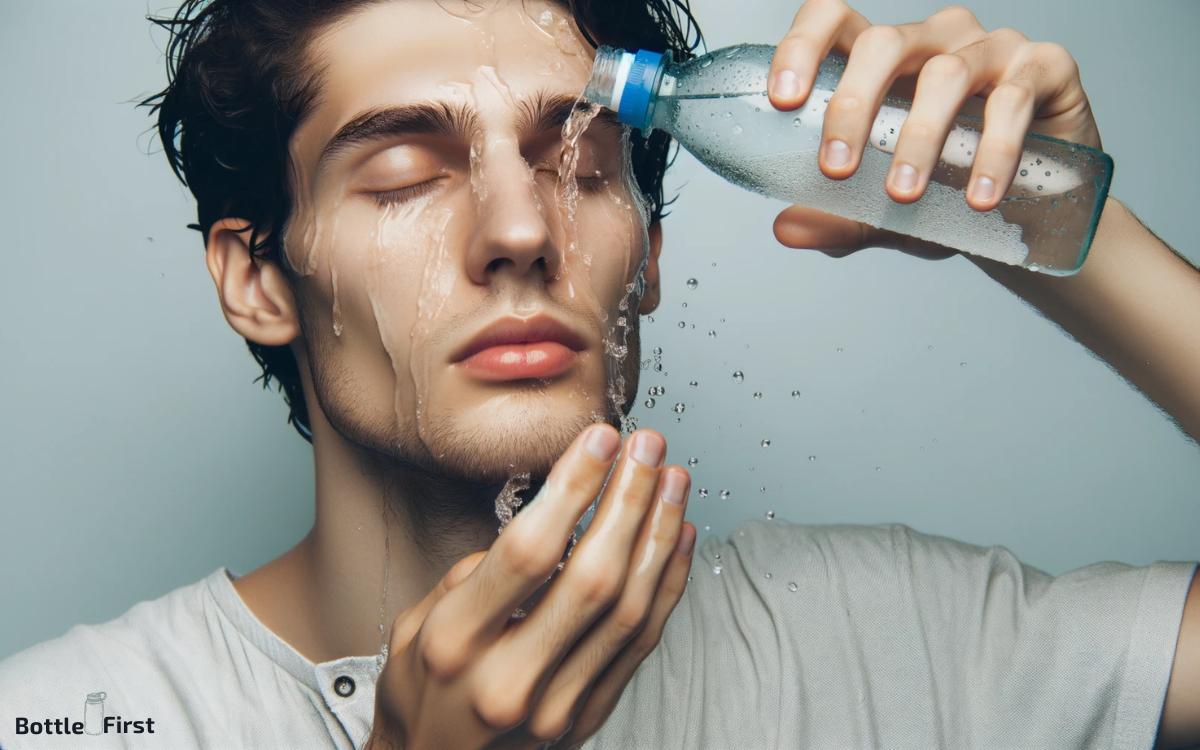 Gently massage the cleanser into your skin using circular motions. Focus on problem areas like the nose and chin. Massage for 30-60 seconds to lift dirt from pores.
Steps 05: Rinse
Take the washcloth and soak it in the bottled water. Wring it out so it's damp but not dripping. Use the washcloth to gently wipe the cleanser off your face.
Steps 06: Pat Dry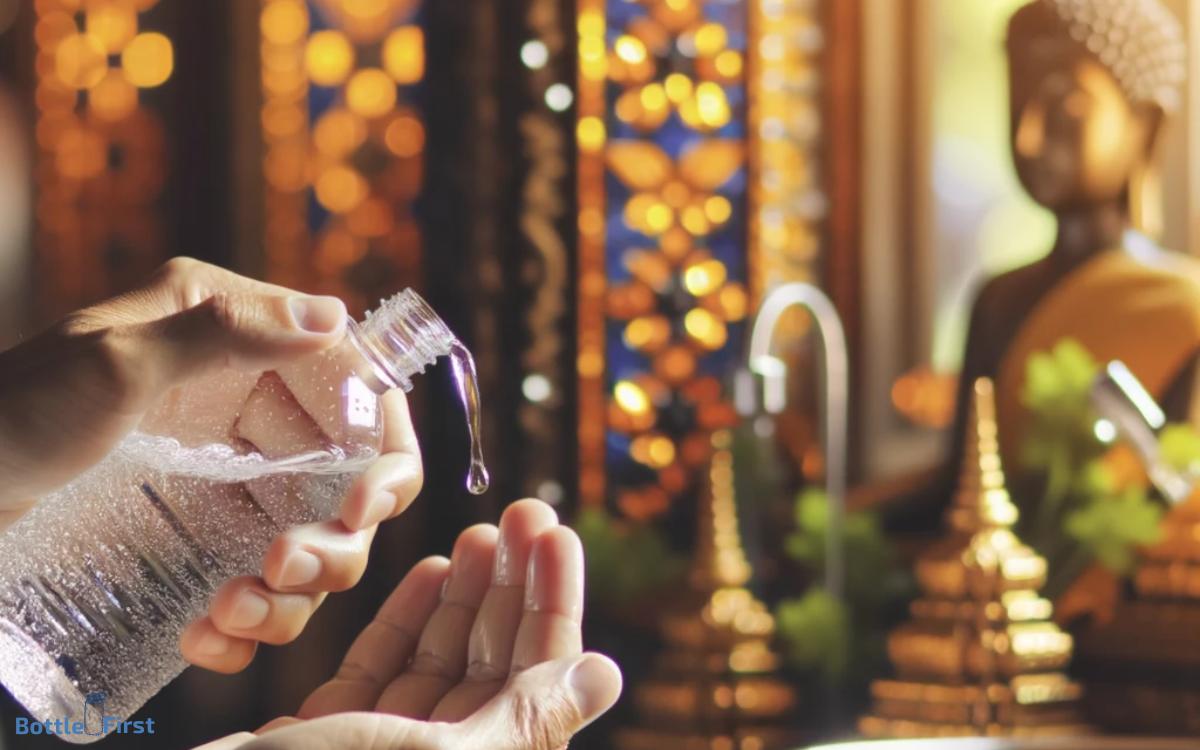 Pat your skin dry with a clean towel. Avoid rubbing as this can cause irritation.
And that's it! Washing your face with bottled water helps remove impurities without stripping natural oils. Be sure to moisturize after cleansing.
Tips
Rinse with lukewarm bottled water to avoid irritation from hot or cold temps
Change washcloth frequently to prevent bacteria buildup
Pat dry gently to avoid damaging skin barrier
Follow with SPF in the morning to protect skin
Using pure, mineral-rich bottled water can make a difference in your daily cleansing routine. With this simple guide, you can properly wash your face with bottled water.
Advantages Of Using Bottled Water To Wash Your Face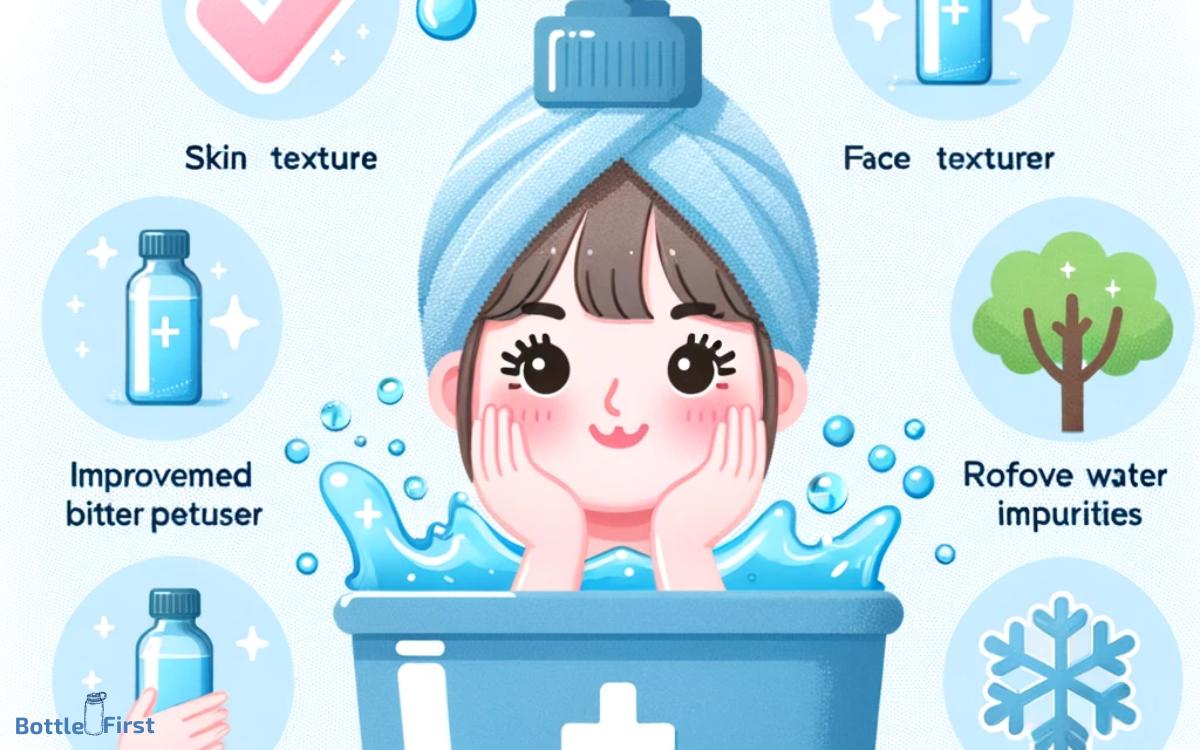 Improved Skin Hydration
Are you tired of dealing with dry skin that leaves you feeling uncomfortable and self-conscious? Bottled water could be the answer!
Here are some of the advantages of using bottled water to wash your face, including improved skin hydration:
Bottled water can have a lower mineral content than tap water, which can help hydrate your skin better.
The lack of additives in bottled water can lead to better absorption of moisture in the skin.
Using bottled water to wash your face can help reduce the tight, itchy feeling that often comes with tap water.
Fewer Irritants Than Tap Water
If you have sensitive skin, you know how easy it is for tap water to exacerbate the issue. One of the main advantages of using bottled water to wash your face is that it contains fewer irritants than tap water.
Here are some of the reasons why:
Many public water supplies contain chlorine, which has been known to irritate sensitive skin.
Bottled water is often purified and free of impurities that can be harmful or irritating to your skin.
The ph of bottled water is often closer to your skin's natural ph, which can help prevent irritation.
Enhanced Cleansing Properties
Are you struggling to get a deep clean when washing your face with tap water? Bottled water may be the answer.
Here are some of the advantages of using bottled water for cleansing your face:
The lack of impurities and additives in bottled water can help enhance its cleansing abilities.
The softened minerals, or lack thereof, found in bottled water can help get a deeper clean without stripping away essential oils.
Hard water can leave behind a residue that makes it hard to remove makeup and other impurities from the skin. Bottled water can help eliminate this issue.
By using bottled water to wash your face, you can enjoy improved skin hydration, reduced irritation, and enhanced cleansing properties. With so many advantages, it's definitely worth giving this trend a try!
Conclusion
Maintaining good skincare habits is essential to keep your skin looking healthy and fresh. If you are concerned about the impurities present in tap water and how it affects your skin, washing your face with bottled water is a feasible option.
Additionally, using bottled water can also be beneficial for those living in areas with hard water or high levels of chlorine.
Remember to always follow the right techniques while washing your face, use a gentle cleanser, and pat dry instead of rubbing.
Regularly washing your face with bottled water, along with a good skincare routine, can help you achieve clean, clear, and smooth skin.
Don't forget to store your bottled water in a cool and dry place and replace it after a certain period of time to avoid contamination.
Make sure to prioritize your skin's health and give it the attention it deserves with these simple tips.