The Effect of Plastic Water Bottle to Environment
The impact of plastic water bottles on the environment is severe. They are one of the most common types of litter, and can take hundreds of years to decompose. In addition, the production of plastic water bottles requires large amounts of fossil fuels and creates significant greenhouse gas emissions.

All stages of a water bottle's lifecycle – from production to disposal – have negative environmental impacts.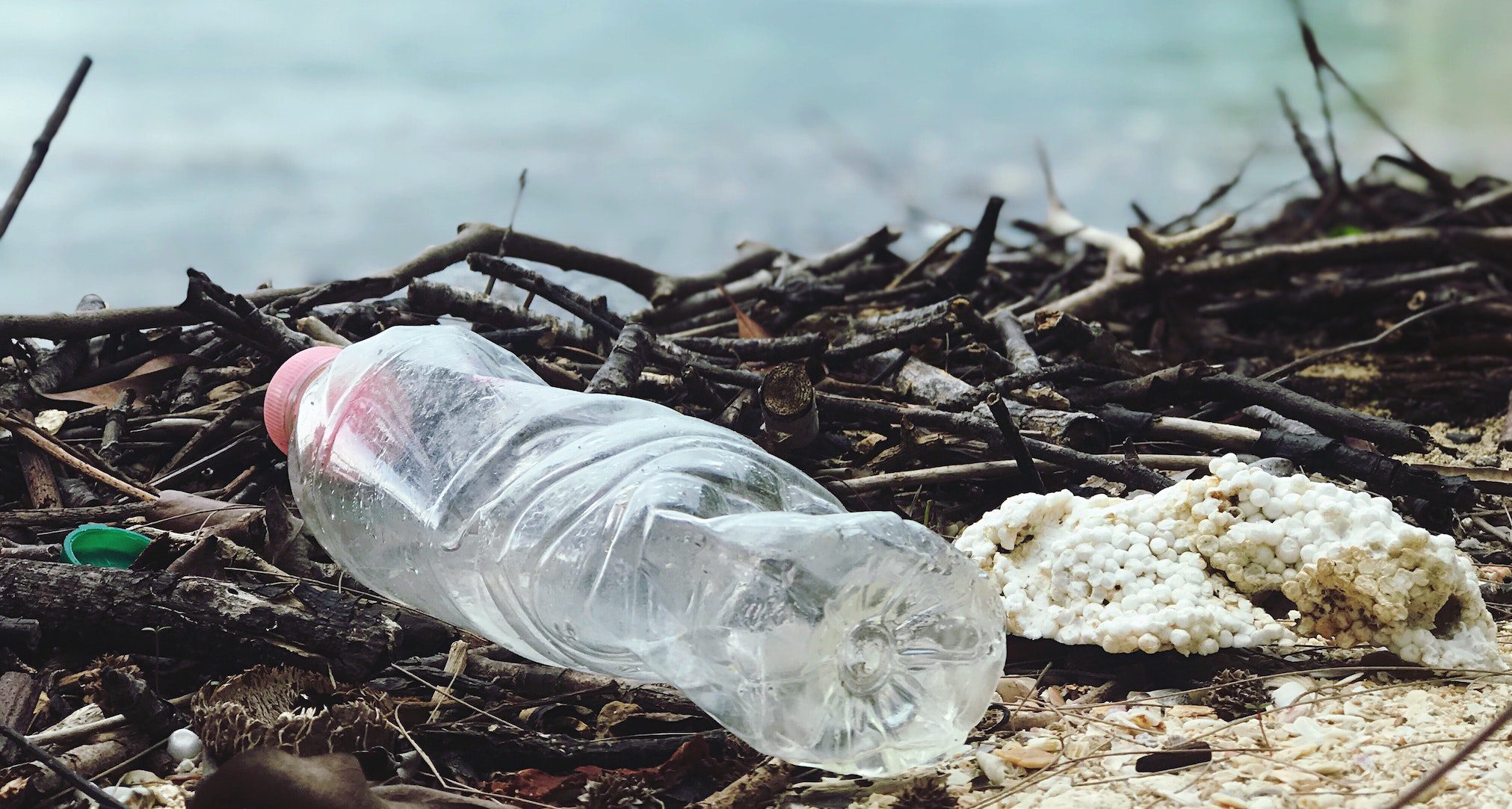 In today's society, it is not uncommon to see people carrying around plastic water bottles. In fact, many people rely on them to stay hydrated throughout the day. However, what most people don't realize is that these plastic water bottles can have a negative impact on the environment.

When plastic water bottles are disposed of, they often end up in landfills where they take years to decompose. Alternatively, they may end up in the ocean where they can harm marine life. Furthermore, the production of plastic water bottles requires petroleum and other fossil fuels which contribute to greenhouse gas emissions and climate change.

Overall, it is important to be aware of the effect that plastic water bottles can have on the environment. If possible, try to avoid using them or recycle them properly if you do use them.
What are the Consequences of Plastic Water Bottles on the Environment
The consequences of plastic water bottles on the environment are far-reaching and detrimental. They include: 1. Plastic water bottles are a major source of ocean pollution.

It is estimated that there are currently 5.25 trillion pieces of plastic debris in the world's oceans, and that figure is only increasing as we continue to use and dispose of plastic at alarming rates. A large percentage of this pollution comes from discarded plastic water bottles which end up in our oceans via litter or through improper waste management. This has devastating effects on marine life, with turtles, fish, seabirds and other animals often mistaking plastics for food and ingesting them.

This can cause blockages in their digestive systems, leading to starvation or death. 2. Plastic water bottles also contribute to climate change. The production of plastics requires fossil fuels, which release greenhouse gases when burned.

These emissions contribute to climate change by trapping heat in the atmosphere and causing global temperatures to rise. Moreover, when plastic water bottles end up in landfill sites, they break down and release methane – another powerful greenhouse gas that further exacerbates climate change..

3., Plastic water bottles have a serious impact on human health too. Bisphenol A (BPA), a chemical used in the production of many plastics has been linked to a range of health problems including hormone disruption, cancerous tumor growth, infertility and birth defects..

Even if bottled water is advertised as "BPA free" it may still contain other harmful chemicals such as phthalates which can also leach into the water inside the bottle.. Ingesting even small amounts of these toxic chemicals can be dangerous, particularly for young children and fetuses who are more vulnerable to their effects.

. 4., Finally, bottled water is simply not necessary – we have access to clean drinking water from taps in most developed countries.. Not only is bottled water unnecessary, but it's also expensive – sometimes costing up to 1000 times more than tap water.. Given all these impacts,.
How Does the Production of Plastic Water Bottles Impact the Environment
It is no secret that plastic water bottles are bad for the environment. In fact, the entire bottled water industry is responsible for a massive amount of pollution and environmental damage. Here are some specific ways in which the production of plastic water bottles impact the environment:

1. Plastic takes centuries to degrade – Every year, millions of tons of plastic are produced and much of it ends up in our oceans and landfills. Plastic takes centuries to degrade, meaning that all this plastic will remain in the environment for generations to come. 2. Plastic pollutes our oceans – As mentioned above, a lot of plastic ends up in our oceans where it causes serious pollution.

This pollution harms marine life and can even enter the food chain, impacting human health. 3. Plastic production uses fossil fuels – The production of plastic requires fossil fuels, which contribute to climate change when burned. Additionally, extracting these fossil fuels from the earth has a major impact on delicate ecosystems.

4. Water bottle manufacturing creates emissions – The process of manufacturing plastic water bottles emits harmful greenhouse gases into the atmosphere further contributing to climate change. 5. Disposable water bottles create mountains of waste – It is estimated that Americans alone buy over 50 billion disposable water bottles per year!
What is the Recycling Rate of Plastic Water Bottles in the United States
In 2018, the recycling rate for plastic water bottles in the United States was 31.1 percent. This means that out of every 100 plastic water bottles used in the country, 31 were recycled. While this number may seem low, it's actually an improvement from previous years.

In 2015, the recycling rate for plastic water bottles was only 23 percent. There are a number of reasons why the recycling rate for plastic water bottles is still relatively low. One reason is that many people simply don't recycle their plastic water bottles.

They may throw them away in the trash instead of placing them in a recycling bin. Another reason is that not all recycling facilities accept plastic water bottles. Some facilities only accept certain types of plastics, and others don't accept any plastics at all.

Despite these challenges, there are some things that can be done to improve the recycling rate for plastic water bottles in the United States. One way is to increase public awareness about the importance of recycling plastic water bottles. This can be done through education campaigns and advertisements.
How Can I Reduce My Reliance on Plastic Water Bottles
While it's important to stay hydrated, the reliance on plastic water bottles is doing serious damage to our environment. Every year, we dispose of millions of tons of plastic—water bottles included—and that number is only increasing as our population does. The good news is, there are lots of easy ways to reduce your reliance on plastic water bottles and help save our planet.

One way to reduce your reliance on plastic water bottles is by investing in a reusable water bottle. There are plenty of options out there made from sustainable materials like stainless steel or glass. Not only will you be doing your part to reduce waste, but you'll also save money in the long run since you won't have to keep buying single-use bottles.
Another way to cut down on plastic water bottle use is by making sure you have access to clean tap water. This may mean carrying around a portable filter with you or simply knowing which restaurants and cafes have filtered options available. In some areas, tap water isn't safe to drink without filtering first, so this step is especially important if you live in one of those areas.
Finally, consider giving up bottled water altogether and sticking with other beverage options like tea, coffee, or even soda (in moderation). These drinks can all be enjoyed without contributing to the growing problem of plastic pollution. If you do find yourself needing or wanting bottled water occasionally, make sure to recycle the empty container afterwards so it doesn't end up in a landfill!
Why are Plastic Water Bottles Good for the Environment
Plastic water bottles are good for the environment for a variety of reasons. First, they are made from a natural resource – petroleum – which is non-renewable. Second, plastic water bottles can be recycled and turned into other products, like carpeting or clothing.

Third, using plastic water bottles reduces the need for other materials, like glass or aluminum, which require more energy to produce. Finally, plastic water bottles don't leach chemicals into the water like some other materials do.
Harmful Effects of Plastic Water Bottles
We've all seen them: plastic water bottles littering the streets, parks, and beaches. They're an eyesore and a hazard to the environment. But did you know that those plastic water bottles are also harming your health?

When you drink from a plastic water bottle, you're ingesting tiny particles of plastic known as microplastics. These microplastics can damage your gut lining, causing inflammation and leaky gut syndrome. They can also disrupt your hormones and cause fertility problems.

In addition to the harmful effects of microplastics, many plastics contain harmful chemicals like BPA and phthalates. These chemicals can leach into your water and cause health problems like cancer, birth defects, and reproductive issues. So what's the solution?

Ditch the plastic water bottle! Invest in a reusable stainless steel or glass water bottle that you can refill with filtered water. Your health (and the planet) will thank you!
Plastic Water Bottles Environmental Impact 2022
Assuming you would like a blog post discussing the environmental impacts of plastic water bottles in 2022: In 2022, the average person will consume 167 bottles of water. That's nearly 60 billion bottles of water consumed globally each year.

And while we may feel good about recycling our empty plastic bottles, the reality is that only a fraction of them are actually recycled. The rest end up in landfills or as litter, where they can take hundreds of years to decompose. It's estimated that by 2050 there will be more plastic in the ocean than fish.

This is not only an ecological disaster in the making, but it's also a human health crisis. When seafood ingests microplastics, those plastics make their way into our food supply and eventually our bodies.
Investing in a reusable water bottle and filter is one way to dramatically cut down on your consumption of disposable plastics. But even if you continue to drink from disposable bottles, there are ways to reduce their impact on the environment. Choose brands that use recycled plastic (rPET) in their bottles and be sure to recycle your empty bottles properly.
We can all do our part to reduce the harmful effects of plastic water bottle pollution!
How Many Plastic Bottles are Thrown Away Each Day
How many plastic bottles are thrown away each day? This is a question that does not have a simple answer due to the vast array of variables involved. However, we can make some estimates based on available data.

According to the EPA, Americans generated about 33.6 million tons of plastic waste in 2014. Of this, only 9.5% was recycled while 15.1% was combusted for energy recovery. The remaining 75.4% ended up in landfills where it will likely remain for centuries (if not millennia).

Assuming that all 33.6 million tons of plastic waste were bottles, and using a conservative estimate of 20 ounces per bottle, we can calculate that Americans discard approximately 1682 million plastic bottles every day! And this number doesn't even include bottles from other countries or those used for non-beverage purposes (e.g., shampoo, cooking oil, etc.). The moral of the story?

We need to do better when it comes to recycling our plastic bottles (and other plastics). Otherwise, they'll end up taking over the world!
Conclusion
A lot of people are not aware of the effect of plastic water bottles to the environment. It is estimated that over 60 million plastic water bottles are used and disposed every day in the United States alone. Most of these end up in landfills where they can take up to 1,000 years to decompose.

The production of plastic water bottles also uses a lot of energy and resources. It takes about 3 times the amount of water to produce one bottle than it does to fill it. And, once produced, most bottled water is shipped long distances using fossil fuels which further adds to its environmental impact.

So what can we do? The best solution is to simply stop using plastic water bottles and switch to reusable ones. There are lots of great options available now, so there's no excuse not to make the switch!