How Long to Store Water in Plastic Bottles? 5 Easy Steps!
In the realm of water storage, the durability and longevity of plastic bottles are often called into question.
To address this concern, this article delves into the factors that influence water shelf life in plastic bottles, providing insights into recommended storage times for unopened containers and best practices for opened bottles.
By identifying signs of water spoilage and outlining proper disposal methods, this piece aims to equip the innovative audience with valuable knowledge on maximizing the safety and quality of stored water.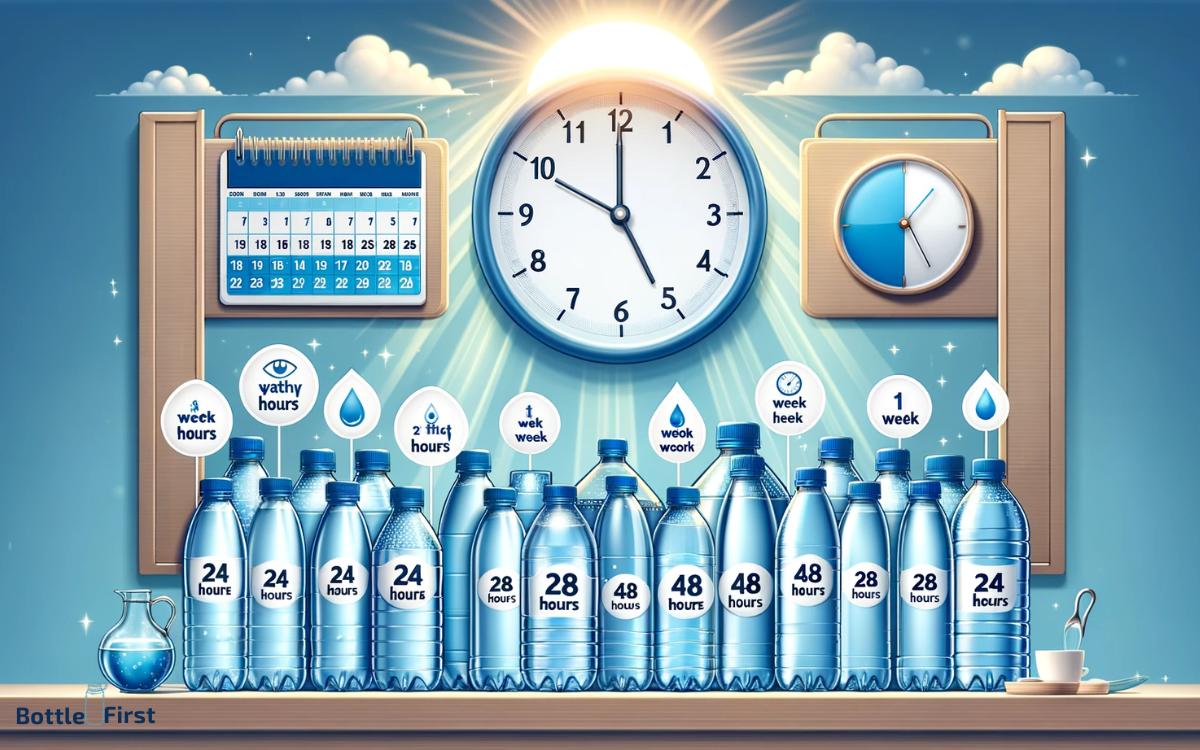 Water Storage Duration in Plastic Bottles: A Guide
Choosing the Right Plastic Bottles
When storing water for an extended period, selecting the appropriate plastic bottles is crucial. Opt for bottles made from high-quality, food-grade plastic, such as PET (Polyethylene Terephthalate).
Ensure the bottles are BPA-free to prevent harmful chemicals from leaching into the water over time.
Step 1 – Clean and Sanitize the Bottles
Before storing water, clean the plastic bottles thoroughly. Wash them with mild soap and warm water, ensuring all residues are removed.
Sanitize the bottles by either using a diluted bleach solution (1 teaspoon of bleach per gallon of water) or by boiling them for 5 minutes.
Step 2 – Fill the Bottles with Tap Water
Use tap water for storage unless you are advised otherwise by local authorities. Fill the bottles leaving about an inch of space at the top to allow for expansion when freezing (if applicable). Avoid using water that has been treated with additives or flavorings.
Step 3 – Seal the Bottles Tightly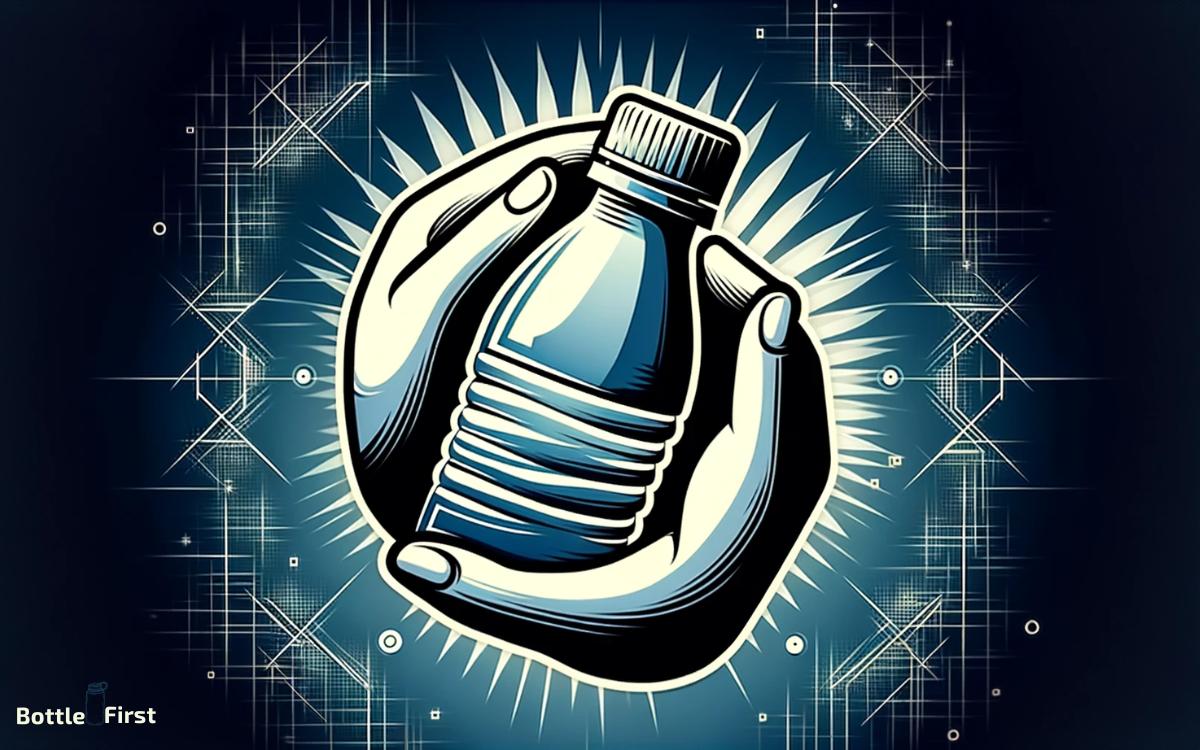 Ensure the caps are securely tightened to prevent air and contaminants from entering. A tight seal helps maintain water quality and prevents leakage. If the bottles have been opened previously, consider replacing the caps to ensure a proper seal.
Step 4 – Store in a Cool, Dark Place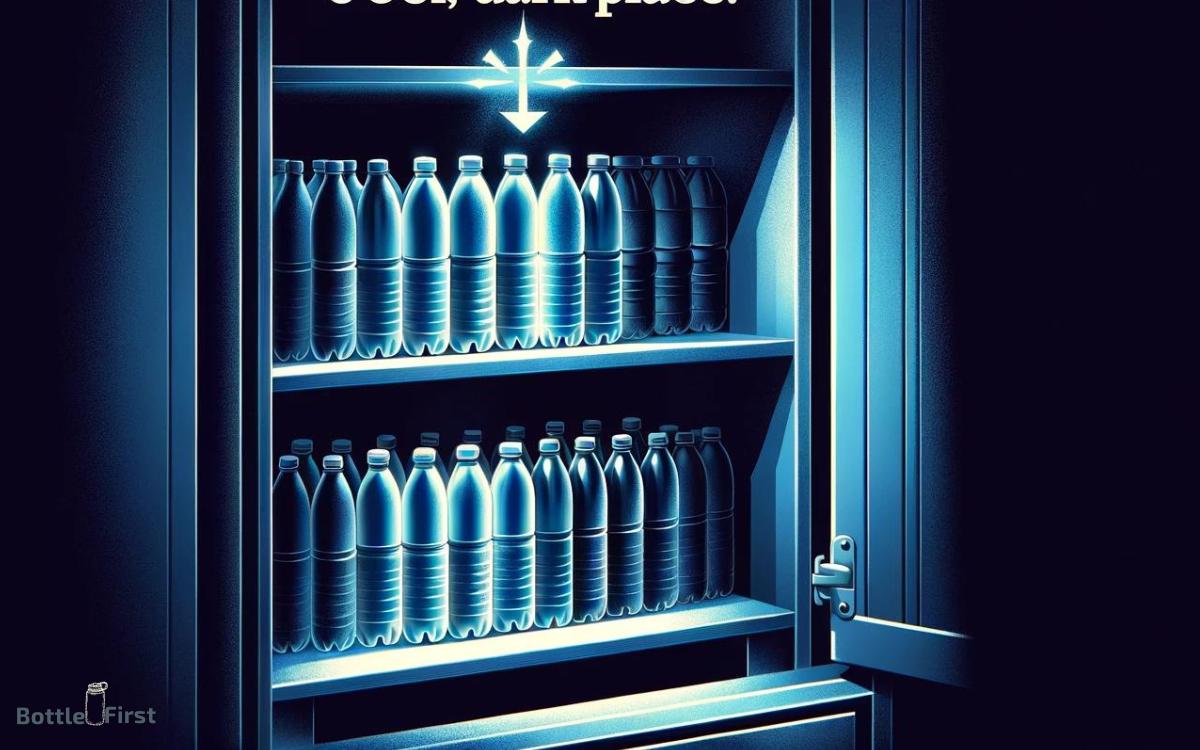 Store the sealed water bottles in a cool, dark place away from direct sunlight. Sunlight and heat can accelerate the breakdown of plastic, affecting water quality. Choose a location with a consistent temperature to maximize the water's freshness.
Step 5 – Rotate and Check Regularly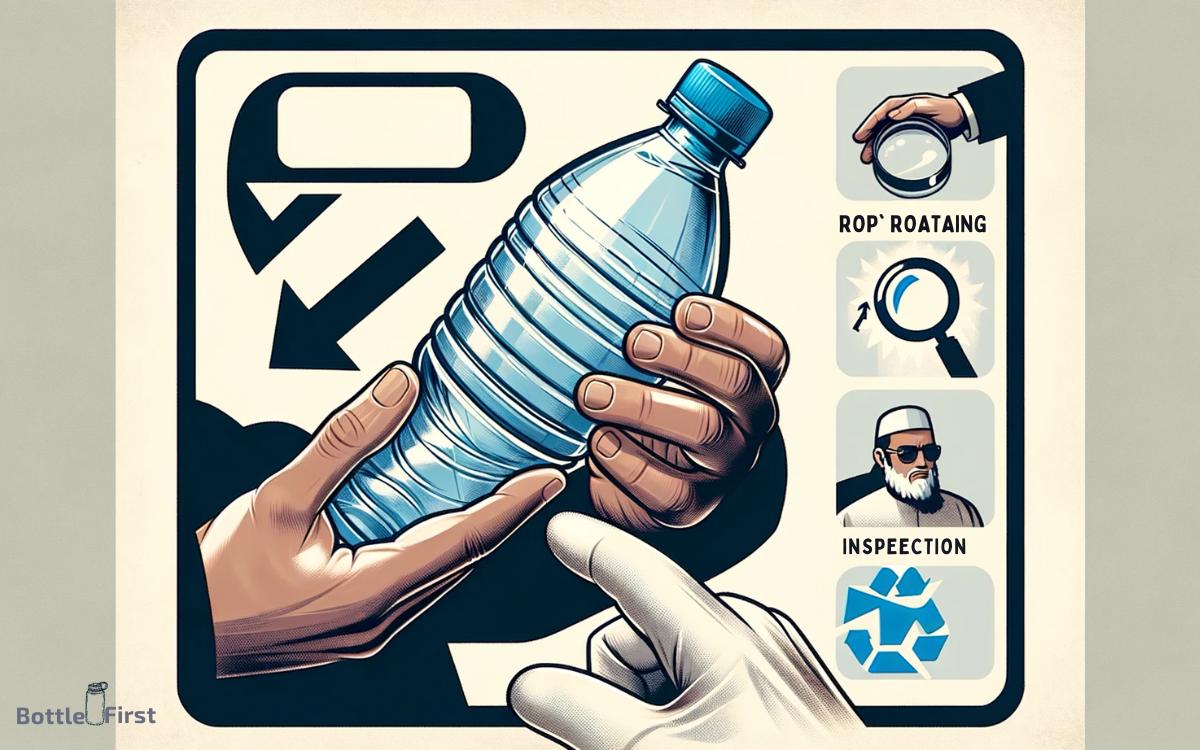 To ensure water quality, periodically rotate your stored water supply. Use and replace stored water every six months to a year, depending on local recommendations. Regularly check for any signs of contamination, discoloration, or unusual odors.
Factors Affecting Water Shelf Life
There are several key factors that can affect the shelf life of water stored in plastic bottles. These factors include the quality of the plastic used, exposure to sunlight, temperature fluctuations, and the presence of contaminants in the water.
The quality of the plastic is crucial because certain types may leach harmful chemicals into the water over time. Exposure to sunlight can accelerate the breakdown of the plastic, leading to a shorter shelf life.
Temperature fluctuations can cause the plastic to expand and contract, potentially compromising its integrity.
The presence of contaminants in the water can promote the growth of bacteria and other microorganisms, further reducing its shelf life.
Understanding these factors is essential in determining the recommended storage time for unopened plastic bottles, which will be discussed in the subsequent section.
Recommended Storage Time for Unopened Plastic Bottles
The recommended storage time for unopened plastic bottles of water is determined by various factors. These factors include the type of plastic used in the bottle, the conditions in which the bottles are stored, and the date of manufacture.
Generally, it is recommended to store unopened plastic bottles of water for a maximum of two years.
However, certain types of plastics, such as polyethylene terephthalate (PET), may have a shorter recommended storage time of around six to twelve months.
It is important to note that the quality and taste of water may degrade over time, even in unopened bottles.
Therefore, it is advisable to regularly check the expiration date and ensure proper storage conditions to maintain the freshness and quality of the water.
Best Practices for Storing Opened Plastic Bottles
After considering the recommended storage time for unopened plastic bottles, it is important to discuss the best practices for storing opened plastic bottles.
Once a plastic bottle has been opened, it is crucial to ensure proper storage to maintain the quality and safety of the stored water.
Firstly, it is advised to consume the water within a reasonable time frame, preferably within 2-3 days, to minimize the risk of contamination.
Secondly, the opened plastic bottle should be tightly sealed after each use to prevent the entry of any external contaminants or air that may affect the water quality.
Additionally, storing the opened bottle in a cool and dry place away from direct sunlight is recommended to avoid any potential degradation of the plastic and the water it contains.
Signs of Water Spoilage in Plastic Bottles
To determine if water stored in plastic bottles has spoiled, it is important to be aware of certain signs indicating contamination or degradation.
Here are three key indicators to look out for:
Foul odor: If the water has a strong, unpleasant smell, it could be a sign of bacterial growth or chemical contamination. This could be due to the breakdown of the plastic bottle or the presence of harmful substances.
Cloudiness or discoloration: Water should be clear and transparent. If it appears cloudy or has an unusual color, it may indicate the presence of impurities or microbial growth.
Off-taste: Water should have a neutral taste. If it tastes strange, metallic, or has an unpleasant flavor, it could be a sign of contamination or degradation.
Monitoring these signs can help ensure the safety and quality of water stored in plastic bottles, promoting a healthy and enjoyable drinking experience.
Proper Disposal of Expired or Contaminated Water Bottles
Proper disposal of expired or contaminated water bottles is essential to ensure the safe and environmentally responsible management of these containers.
When it comes to expired water bottles, it is crucial to dispose of them properly to prevent potential health risks.
One recommended method is to empty the contents of the bottle into a sink or toilet before disposing of the bottle in a recycling bin. This ensures that any bacteria or contaminants present in the expired water are eliminated.
Additionally, it is important to follow local recycling guidelines to ensure that plastic bottles are recycled properly.
Conclusion
In conclusion, proper storage and handling of water in plastic bottles is essential to maintain its quality and safety.
Factors such as exposure to sunlight, temperature, and the quality of the bottle itself can affect the shelf life of water.
It is recommended to consume unopened plastic bottles within two years, while opened bottles should be consumed within a few days. Signs of water spoilage include a strange odor or taste.
Expired or contaminated water bottles should be disposed of properly to prevent any health risks.