How to Use Cirkul Water Bottle: Quick and Easy Steps!
The Cirkul Water Bottle offers a unique and customizable way to hydrate by using flavor cartridges, known as Sips.
Here are some quick steps:
Fill your Cirkul bottle with fresh, cold water.
Insert a Cirkul Sip into the lid by aligning it with the opening and twisting it clockwise until secure.
Adjust the flavor dial on the lid to your preferred taste intensity, ranging from zero (water only) to the maximum flavor level.
Drink through the mouthpiece; the water will flow through the Sip, infusing it with flavor as you sip.
After use, you can refill the bottle with water and continue using the same Sip until the flavor runs out, typically after 4-6 refills.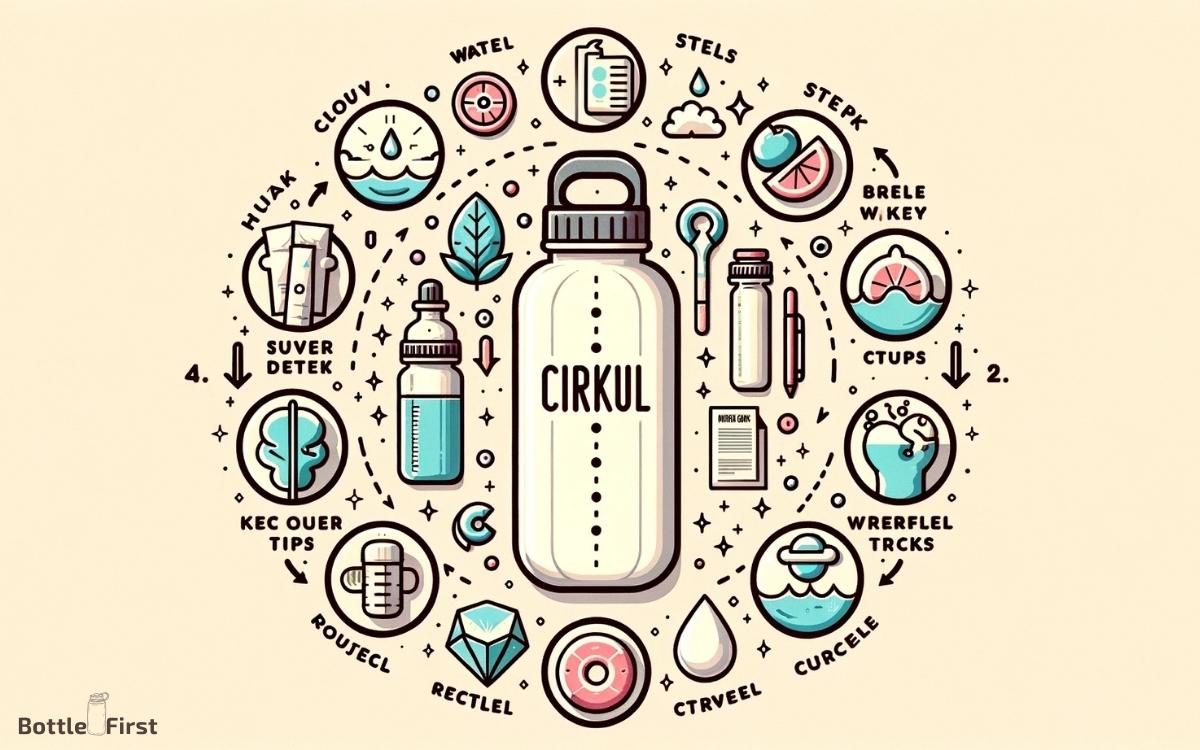 Key Takeaway
The Cirkul Water Bottle is designed with innovative technology that allows you to customize your hydration experience by adjusting the flavor intensity.
The flavor cartridges are inserted into the bottle's cap, which contains a small dial for adjusting flavor intensity as per your preference.
As you sip from it, water flows through this cartridge, becoming infused with flavor.
Getting Started with Your Cirkul Water Bottle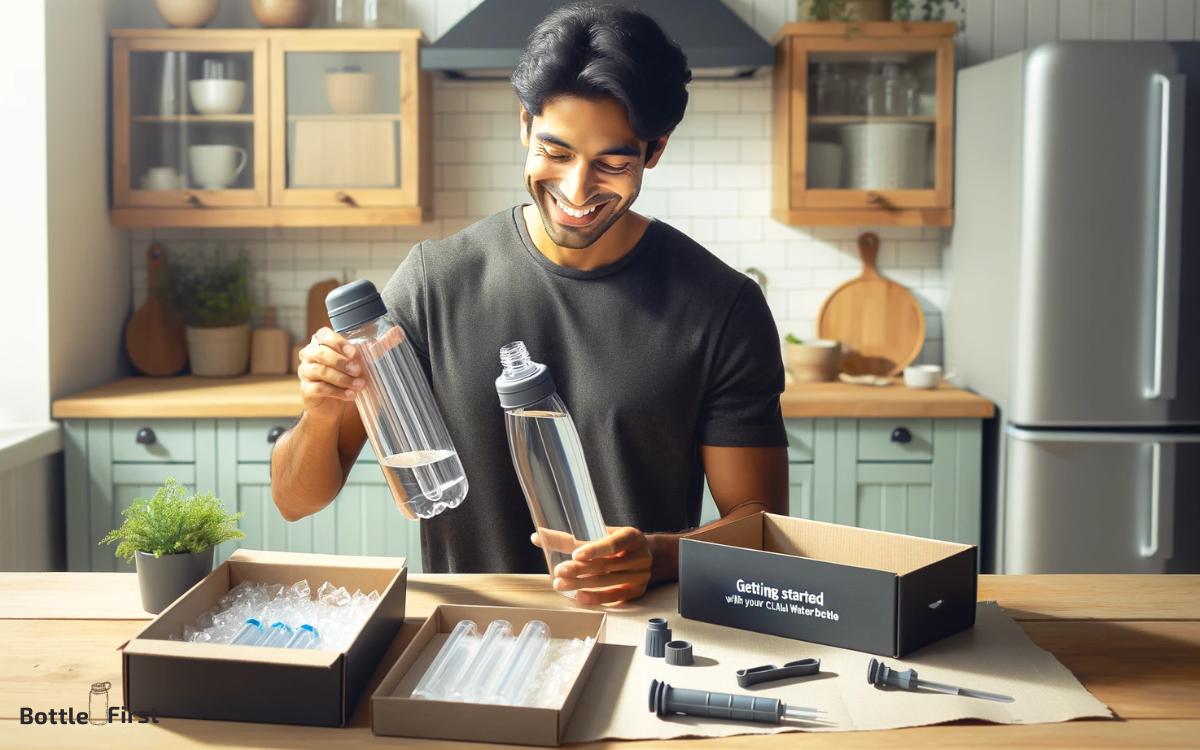 Cirkul water bottles are a convenient and eco-friendly way to stay hydrated.
Using your Cirkul water bottle for flavorful hydration:
Fill the bottle with tap or filtered water.
Insert the flavor cartridge into the bottle's cap.
Adjust flavor strength using the flavor dial.
Sip and enjoy the refreshing taste.
Stay hydrated by drinking throughout the day.
Cirkul bottles make it easy and enjoyable to personalize your water-drinking experience.
Filling and Refilling Your Cirkul Water Bottle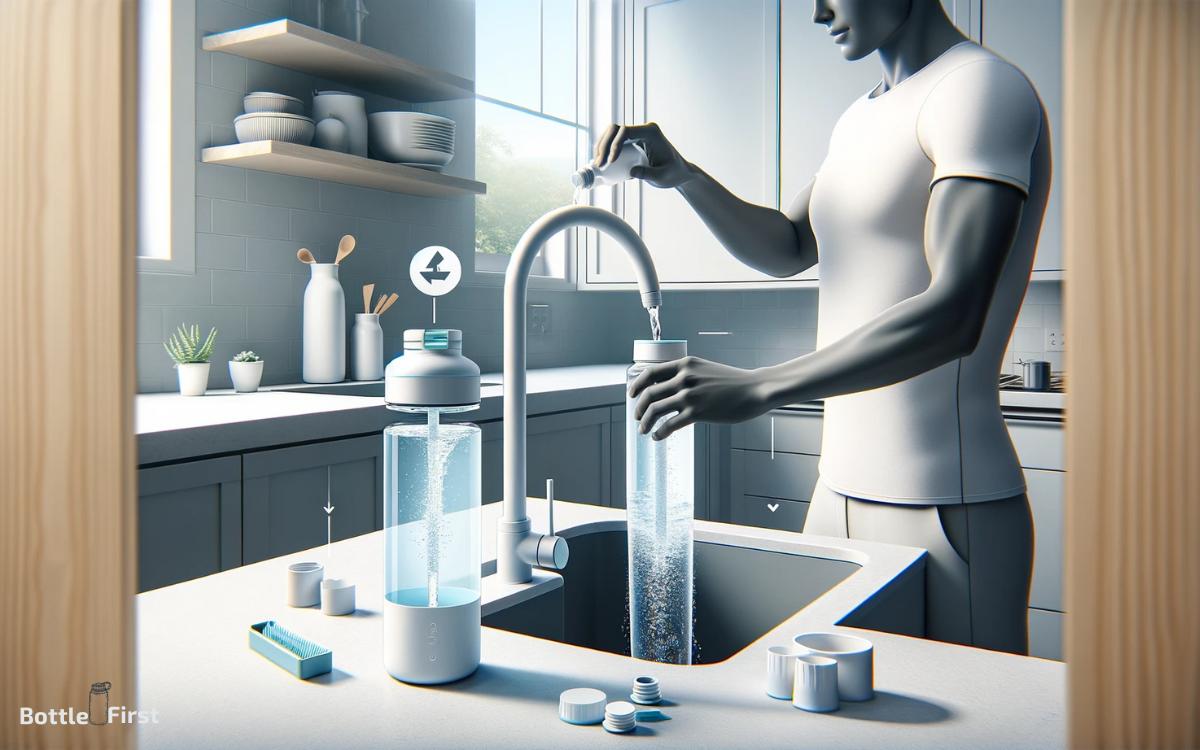 Cirkul water bottles are designed for easy filling and refilling to enjoy flavored water:
Open the bottle by unscrewing the cap.
Fill with water from your preferred source.
Insert a flavor cartridge for customized taste.
Adjust flavor strength with the cap's dial.
Securely screw the cap back on.
Sip and enjoy your flavored water.
Refill when needed to stay hydrated on the go.
Cirkul water bottles make it convenient to enjoy delicious flavored water while staying hydrated.
Using the Cirkul Water Bottle on the Go
Maximizing your Cirkul bottle's portability:
Fill and Flavor: Prepare your bottle with water and flavor if desired.
Secure the Cap: Ensure the cap is tightly sealed to prevent leaks.
Pack in Your Bag: Its compact design fits in most cup holders or backpack pockets.
Stay Hydrated on the Go: Sip regularly to stay hydrated, enjoying infused water.
Refill as Needed: Replenish at water sources during your day.
Enjoy Anywhere: Ideal for the gym, car, office, or hikes, reducing single-use plastic waste.
Cirkul water bottles offer a convenient and eco-friendly way to stay hydrated while on the move.
Troubleshooting Common Issues
Troubleshooting common Cirkul water bottle issues:
Leaking Bottle:
Tighten the cap securely.
Inspect the silicone seal for damage and replace if needed.
Weak Flavor:
Adjust the flavor dial for a stronger infusion.
Ensure the flavor cartridge is correctly inserted.
Difficulty Sipping:
Check the flavor cartridge's position; it should not block water flow.
Strange Taste or Odor:
Replace an empty or expired flavor cartridge.
Regularly clean the bottle and cap to prevent residue buildup.
Low Water Flow:
Rinse a potentially clogged flavor cartridge.
Battery Issues (if applicable):
Refer to the user manual for battery-related problems.
Cleaning and Maintenance:
Follow the manufacturer's cleaning instructions.
If issues persist, contact Cirkul customer support for tailored assistance. They can ensure your Cirkul water bottle functions as intended.
Tips for Maximizing Your Cirkul Water Bottle Experience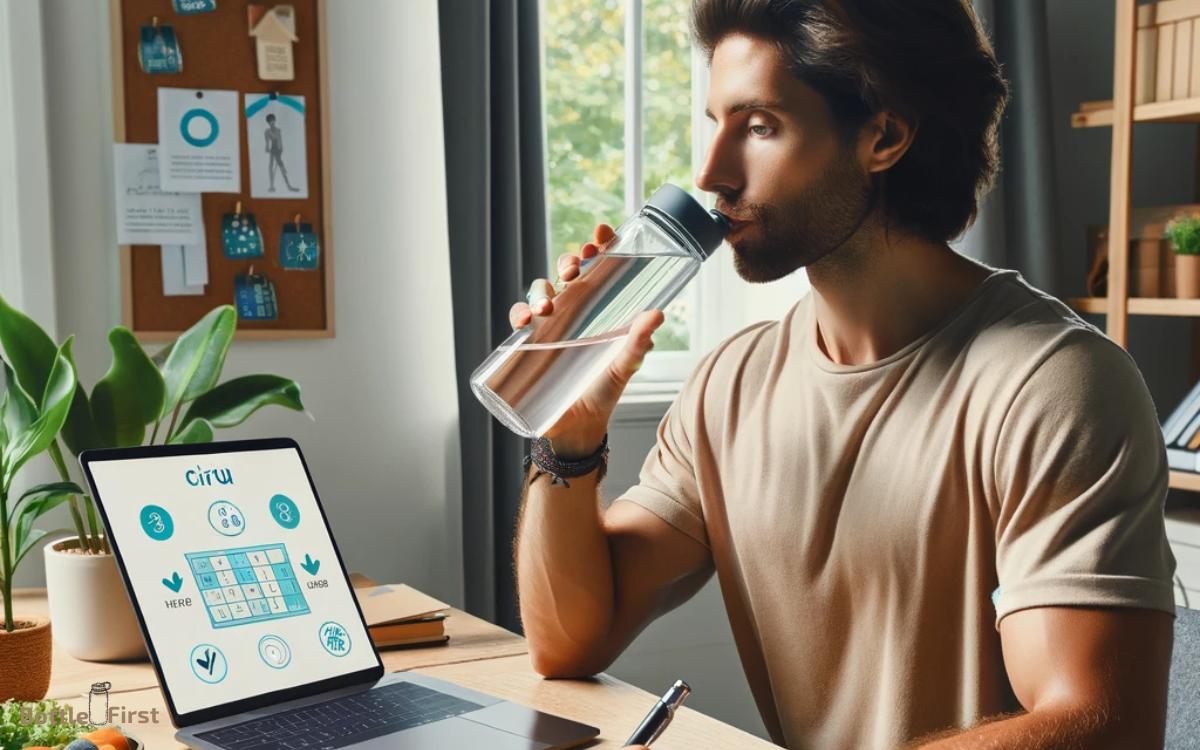 Get the most from your Cirkul water bottle:
Stay Hydrated: Drink consistently to meet your daily water intake goals.
Flavor Variety: Experiment with different flavor cartridges to find your favorites.
Personalize Strength: Adjust the flavor dial for your preferred taste.
Carry Anywhere: Cirkul bottles are designed for on-the-go use.
Refill and Reuse: Reduce waste by refilling your bottle throughout the day.
Keep It Clean: Regularly clean your bottle and cap as per the guidelines.
Try Iced Water: Add ice cubes for a refreshing twist.
Share the Experience: Introduce others to Cirkul's flavored water.
Stay Informed: Keep up with Cirkul's latest offerings and promotions.
Be Environmentally Conscious: Reduce single-use plastic waste with a reusable Cirkul bottle.
Enjoy a personalized, convenient, and eco-friendly hydration experience with your Cirkul water bottle.
Conclusion
To sum up, incorporating the Cirkul Water Bottle into your daily routine can drastically improve your hydration habits.
With its unique feature of providing customizable flavor options, along with the convenience of its sleek design, this bottle makes staying hydrated enjoyable and effortless.
By following the simple steps mentioned in this blog post, you can enhance your overall well-being and optimize your hydration game. Give the Cirkul Water Bottle a try and experience the difference for yourself!