How to Make a Bottle in Blender? 14 Steps!
To make a bottle in Blender, follow these steps: create a reference image, set up the scene, create the bottle's base mesh, apply modifiers, and add materials.
Blender is a powerful open-source 3D modeling software capable of creating complex models like bottles.
The process involves setting up a reference image, creating the base mesh representing the bottle's shape, applying various modifiers to smooth and refine the model, and finally adding materials to give the bottle a realistic appearance.
Reference image: Useful for achieving accurate proportions and shape during modeling.
Base mesh creation: A necessary step to establish the bottle's initial form.
Modifiers application: Helps in refining the model's topology and achieving desired results.
Materials addition: Adds realism and enhances the overall appearance of the bottle.
Before starting to create a bottle in Blender, it is essential to have a clear idea of the bottle's design. This can be achieved by using a reference image that will guide the modeling process.
Next, create a base mesh that represents the initial shape of the bottle, which can then be refined and tweaked using modifiers like Subdivision Surface and Solidify for better results.
Finally, add materials to the bottle's surface to achieve a realistic and visually appealing model.
Step-by-Step Guide: How to Make a Bottle in Blender
| Step | Description | Shortcut |
| --- | --- | --- |
| 1 | Open Blender | N/A |
| 2 | Delete default cube | Press X, then Enter |
| 3 | Add a cylinder | Press Shift + A, Mesh > Cylinder |
| 4 | Scale the cylinder | Press S, then drag the cursor |
| 5 | Enter Edit Mode | Press Tab, then select Edit Mode |
| 6 | Select top face of the cylinder | Press 3 (face selection), Alt + Left Click the top face loop |
| 7 | Extrude and scale the top face | Press E, then S to scale |
| 8 | Create the bottleneck | Repeat Step 7 several times to create the desired bottle shape |
| 9 | Add a loop cut to create the bottle's neck | Press Ctrl + R, then Left Click and drag |
| 10 | Smooth shade the bottle | Exit Edit Mode, Right Click > Shade Smooth |
| 11 | Add a subdivision surface modifier | In the Modifiers tab, click Add Modifier > Subdivision Surface |
| 12 | Increase the subdivisions | Adjust Viewport and Render values as desired |
| 13 | Apply modifier | Click Apply |
| 14 | Save your bottle model | Press Ctrl + S, choose the location and save |
Step-by-Step Guide: How to Make a Bottle in Blender
Key Takeaway
Familiarizing with Blender's interface and tools is crucial for 3D modeling.
Using appropriate shapes, modifiers, and extrusion techniques helps in creating realistic bottle models.
Proper materials and textures are essential for giving the bottle a realistic appearance.
Utilizing cameras and lighting optimally will enhance the final render of the bottle model.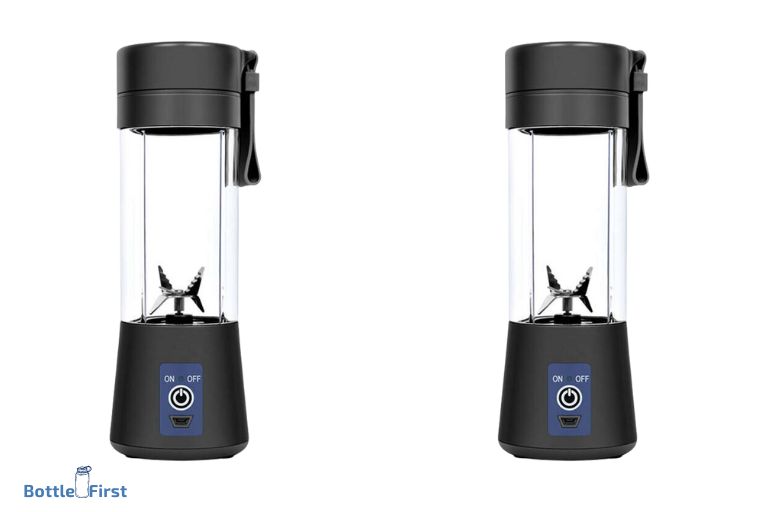 Five Interesting Facts About Making a Bottle in Blender
Blender is a free and open-source 3D modeling software that allows users to create, edit, render, and export 3D models, animations, and visual effects (Source: Blender.org).
Starting with a cylinder shape as the base, users can gradually shape the bottle through various techniques like scaling, extruding, and moving vertices (Source: Blender Tutorial: How to make a Bottle).
The Solidify modifier can be used to add thickness to the bottle model, making it appear more realistic (Source: Blender Bottle Modeling Tutorial).
Blender's Node Editor and material properties allow users to create realistic textures by adjusting parameters like the base color, roughness, and transparency (Source: Creating Realistic Glass in Blender).
To improve the quality of the bottle's render and to showcase it effectively, proper camera placement and lighting techniques, such as using HDRI images, are essential (Source: How to create a simple 3D product mockup in Blender)
Familiarizing Yourself With Blender's Interface And Tools
Blender is a powerful and free 3d software that enables users to create professional-grade models, animations, and visual effects.
Making a bottle in blender might sound complicated, but it's an excellent way to learn about its interface and tools. Let's dive into the fundamentals of blender's 3d workspace to get started.
Learning The Fundamentals Of Blender's 3D Workspace
Blender's interface can be overwhelming, even for seasoned 3d artists. However, once you get comfortable with it, you'll realize it's designed to streamline your workflow.
Here are a few essentials to get you started:
Viewport: The viewport is where you view your 3d scene. It can be split into multiple windows to display different perspectives simultaneously.
Scene editor: The scene editor displays all objects within your scene. You can modify and organize them here.
Properties: The properties window shows the properties of the selected object or scene. This window is where you'll find and modify object details on adding materials or changing the lighting.
Identifying The Essential Tools Required For 3D Modeling In Blender
Blender offers a plethora of features, but when creating a bottle, you only need a few essential tools to get started.
The following tools strengthen your modeling game:
Add mesh: This feature lets you add basic 3d shapes to your scene. You can add planes, cubes, and cylinders to begin working on your bottle.
Edit mode: Once you've added a 3d shape, you can enter edit mode to modify it more precisely. You can move, scale, and rotate specific vertices, edges, or faces of the mesh.
Modifiers: Modifiers are used to alter the basic properties of a 3d surface. They can make your modeling process more efficient and save you a lot of time and effort.
By familiarizing yourself with blender's interface and essential tools before making a bottle, you will find it easier to gain skills and get started in 3d. Keep experimenting, and have fun creating!
Creating A 3D Object
Starting The 3D Modeling Process From Scratch
To create a 3d bottle model, you must first open blender on your computer.
Then, you should follow these essential steps to start the 3d modeling process from scratch:
Click on the 'add' tab on the left side-menu to choose a 'mesh' option.
Select 'new' and then 'mesh' to make a new mesh object.
Delete the default cube and add a cylinder mesh by selecting it from the left-side menu.
Adjust the cylinder's height, radius, and number of vertices as per your bottle's size requirements.
Click on the 'smooth' shading option to smooth the cylinder's edges.
Generating The Basic Structure Of The Bottle
Once you have completed the first step, you can go ahead and create the basic structure of the bottle.
Here are the steps to follow:
Go to the 'modifiers' tab, select 'add modifier', and add 'subdivision surface'.
You will see a preview of the bottle shape, but it may be a bit rough. To fix this, go to the 'edit mode' to make refinements.
Select all of the faces with 'a' and use the 'scale' option to adjust the bottle's geometry.
Use the 'loop cut' and 'slide' options to create the necessary edges and loops on the bottle.
Add small details to improve the bottle's visual appearance, such as the bottom dip, neck, and cap.
Finally, you can go to the 'render' menu to choose the appropriate lighting, camera, and background.
Creating a 3d bottle model requires patience and practice. With the steps above, you can generate a basic structure that is editable and ready for customizations.
Happy modeling!
Adding Finer Details
Creating The Base Of The Bottle
The base of a bottle is its foundation, and creating a perfect base is essential to give the bottle stability.
To create the base, follow these steps:
Start with a circle to form the base of the bottle
Extrude the circle upwards to the desired height of the bottle
Add a subdivision surface modifier to the bottle base to smooth it out
Shape the base to further refine the bottle's foundation
Shaping The Body Of The Bottle
The body of the bottle is what makes it distinct.
To make it unique and beautiful, shaping it with the following techniques can be helpful:
Use loop cuts to define the shape of the bottle
Extrude the edges to create the 3d shape of the bottle
Use the sculpting tool to define the curves of the bottle
Apply the subdivision surface modifier to make the edges look smoother
Making The Neck Of The Bottle
The neck of the bottle is where you pour the contents, and it plays a crucial role in shaping the bottle's overall look.
Follow these steps to make a perfect bottleneck:
Extrude the topmost loop of the bottle upwards to make the neck
Use the loop cut tool to add rings to the bottleneck for further shaping
Refine the shape of the neck using the sculpting tool and proportional editing
Apply the subdivision surface modifier to smoothen edges of the bottleneck
With these techniques, you can create beautiful bottles in blender with intricate details that will look fantastic in any 3d project.
Happy modeling!
Adding Finishing Touches
Now that your bottle's shape is complete, it's time to give it some personality. Adding finishing touches to your 3d model will make it look more realistic and eye-catching.
Here are some tips to bring your bottle to life:
Smoothing Out The Edges
When creating a bottle in blender, you may notice that the edges are not as smooth as you would like them to be. To fix this issue, you can use the smooth tool to round out the edges.
Here's how:
Go to edit mode by pressing tab.
Select the edges you want to smooth out.
Press ctrl + b to enable bevel mode.
Adjust the bevel width to your desired level.
Press a to deselect the edges.
Refining The Shape Of The Bottle
Refining the shape of your bottle is the next critical step in making it look more realistic.
Here are some tips to get started:
Use the grab tool to adjust the position of vertices, edges, and faces.
Use the scale tool to resize specific areas of the model.
Use the rotate tool to adjust the angle of selected elements.
Creating The Texture Or Color Of The Object
To add color or texture to your model, you can use blender's materials and textures options:
Go to the material properties tab.
Click on new to create a new material.
Adjust the settings, such as color and transparency, to fit the look you want.
To add texture, go to texture properties and select the type of texture you want to add.
Adjust the settings to your liking.
Creating a realistic bottle in blender takes time and patience. But with these finishing touches, your bottle will look stunning and standout. Remember to experiment with different settings to find the perfect look for your project.
Preparing The Model For 3D Printing
Before you can 3d print your bottle, you need to ensure that the model is ready for printing. Here are the crucial steps you need to follow to prepare the model:
Checking The Model For Errors
It is essential to examine your 3d model to ensure it's free from errors before printing.
Here's how to do it:
Run a mesh analysis: Use blender's built-in mesh analysis tool to check your model for structural integrity. You can find this tool under the object data properties panel.
Inspect the edges and faces: Look at the edges and faces of your model and verify that they have no inconsistencies.
Check for intersecting geometry: Ensure that all objects in your scene are separate and have no intersecting geometry that can cause errors during printing.
Storing The Model In The Preferred Format For 3D Printing
The next step is to save your model in the correct format for 3d printing.
Here's what you need to do:
Export object as an stl file: Convert your model to an stl (stereolithography) file format which is recognized by most 3d printers.
Set the correct scale: Ensure that your model is accurately scaled according to your print size requirement and the printer you will be using.
Separate objects: If your model has multiple parts, ensure that they are separate objects or merged into a single mesh before saving.
With these steps, you can rest assured that your model is ready for 3d printing. Always keep in mind that preparing your model for 3d printing is a crucial step in delivering a successful 3d printing experience.
Can I Use the Steps from Making a Bottle in Blender to Make a Blender Bottle?
Yes, you can use the steps from making a bottle in Blender to make your own blender bottle. By following the same process and using Blender's tools, you can design and create a unique blender bottle that fits your preferences and style. With creativity, patience, and attention to detail, you can make your own blender bottle just the way you want it.
Can the Blender Bottle Prostak be used to make homemade smoothies or shakes?
The Blender Bottle Prostak can be used to make homemade smoothies or shakes using blender bottle prostak instructions. Its versatile design allows you to store ingredients separately in its removable containers, keeping them fresh until needed. With its patented mixing system, you can effortlessly blend your favorite fruits and liquids, creating delicious and nutritious drinks on-the-go.
FAQ About Making a Bottle in Blender
What Tools Do I Need To Make A Bottle In Blender?
To make a bottle in blender, you'll need the software "blender" and the shape of the bottle you want to create.
How Do I Create A Basic Bottle Shape In Blender?
Create a cylinder shape and adjust it using the scale, grab, and rotate tools. Add a loop cut to shape the neck and base.
How Do I Add Details To My Bottle In Blender?
You can add details to your bottle by using the extrude and bevel tools, creating edge loops, and applying textures and materials.
How Do I Render My Bottle In Blender?
Select the camera and set up a good composition. Then, adjust lighting and background settings. Finally, choose a render engine and hit the render button.
How Do I Export My Bottle From Blender?
Go to the file menu and select "export. " Choose the file format you want to export to, give it a name, and specify the location.
Conclusion
Crafting a bottle may appear to be a daunting task, but with blender's ability to create stunning 3d designs, it has never been easier. Remember, the secret to making a flawless bottle is to start with a clear concept, identify the right materials, and master blender's essential tools.
By following the steps we have outlined in this blog post, you will have a sleek and professional-looking bottle in no time. As a content writer, i recommend that you get creative and expand on the tips we have provided, experiment with different shapes, colors and textures, and let your imagination take over.
Don't be afraid to explore and try out different techniques and tools to create your unique designs. With enough practice and patience, you will be able to master blender and create jaw-dropping designs. So go ahead, and let your creativity soar!