How to Get Sharpie off Metal Water Bottle? 7 Easy Steps!
Discovering Sharpie marks on your beloved metal water bottle can be disheartening, but fear not—removing them is entirely achievable.
In this step-by-step guide, we'll walk you through the process of effectively and safely erasing those unsightly Sharpie marks from your metal water bottle.
Armed with a few common household items and a little patience, you'll have your bottle looking as good as new in no time.
Whether it's a label, an accidental doodle, or an old message, these methods will help you restore the pristine appearance of your trusty water container.
Removing Sharpie Marker Stains from a Metal Water Bottle
Discovering unwanted Sharpie markings on your metal water bottle can be frustrating, but don't worry, removing it is possible.
Follow these simple steps to get that Sharpie off your bottle without causing damage.
Step 1: Gather Your Supplies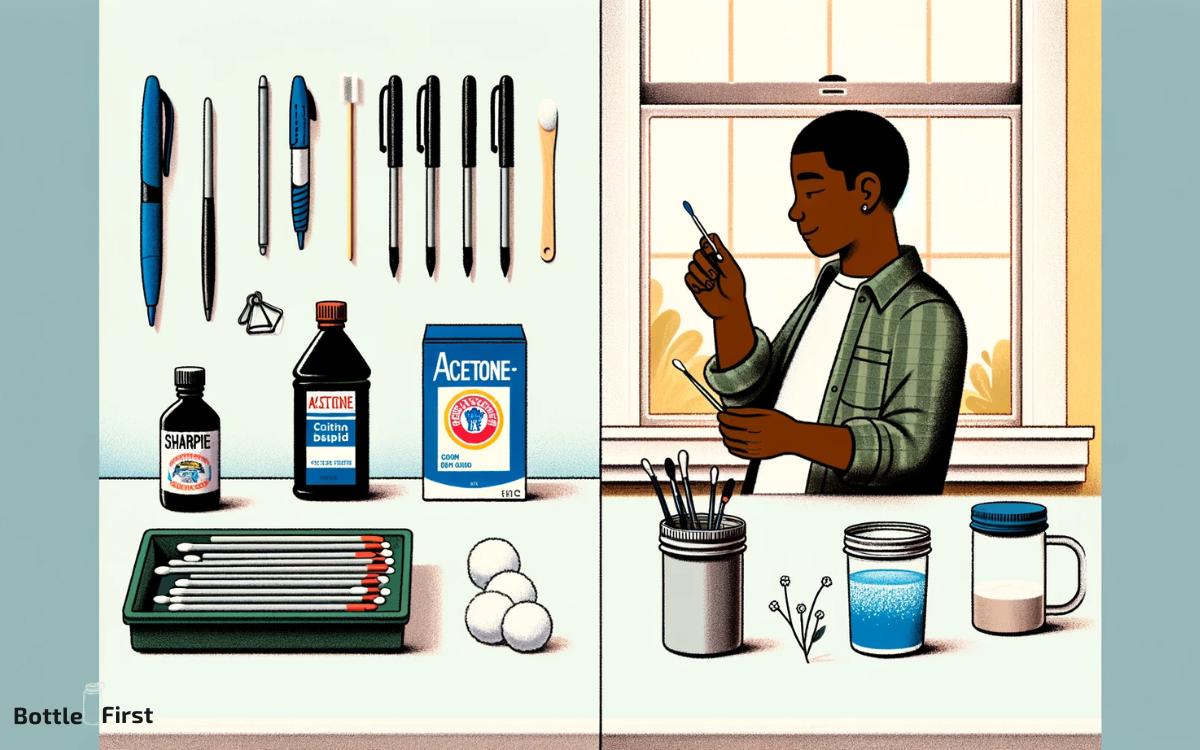 Before you begin, make sure you have the following supplies ready:
Acetone (nail polish remover)
Cotton balls or a soft cloth
Rubbing alcohol
Baking soda
An old toothbrush or a soft-bristle brush
Step 2: Test a Small Area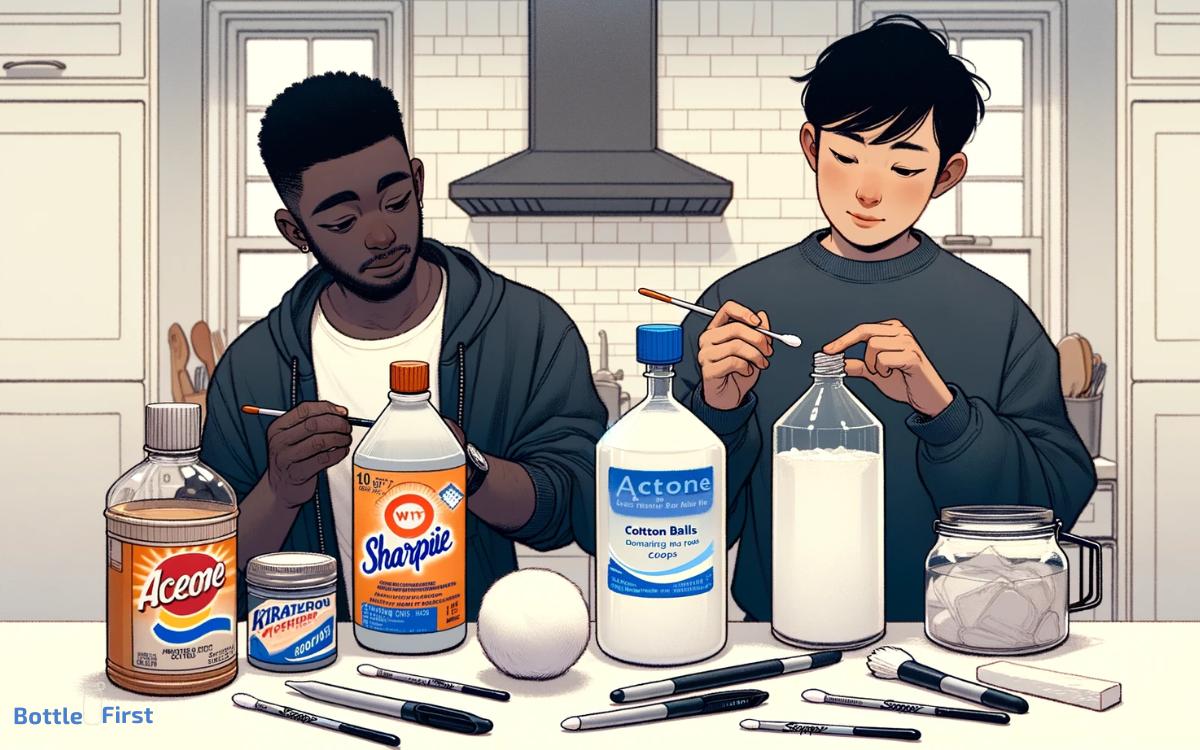 Before applying any cleaning agent, it's wise to test a small, inconspicuous area of the metal to ensure that the chosen method doesn't harm the bottle's finish. This step helps you avoid potential damage.
Step 3: Apply Acetone (Nail Polish Remover)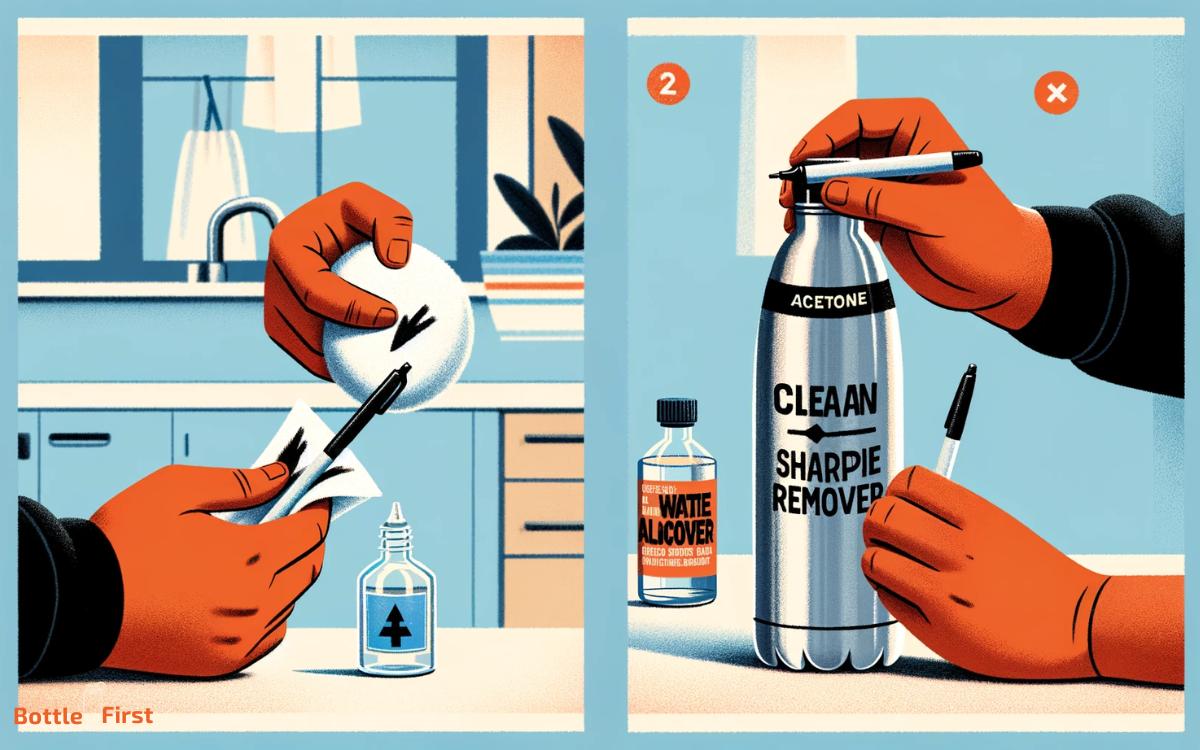 Dampen a cotton ball or soft cloth with acetone (nail polish remover). Gently rub the Sharpie-marked area in a circular motion.
The Sharpie should start to dissolve and come off. Avoid excessive scrubbing to prevent scratching the metal.
Step 4: Use Rubbing Alcohol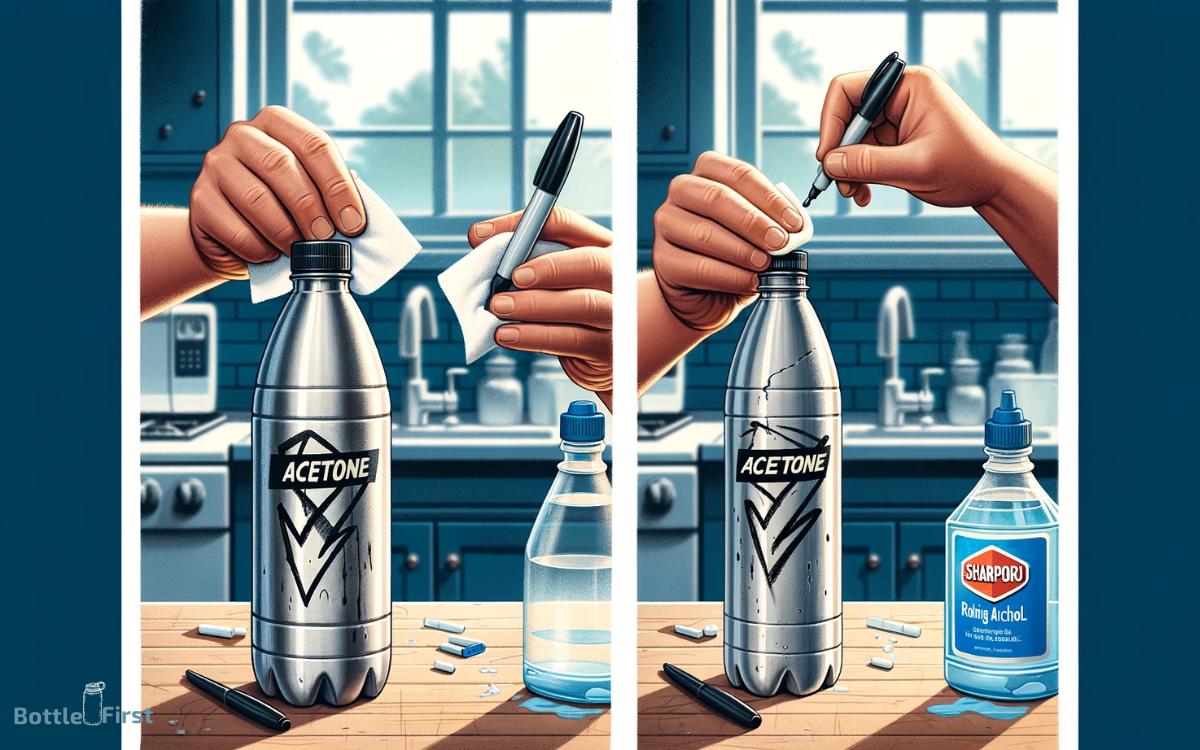 If acetone doesn't completely remove the Sharpie, you can try rubbing alcohol. Dampen another cotton ball or cloth and gently rub the affected area. This should help lift off any remaining residue.
Step 5: Make a Baking Soda Paste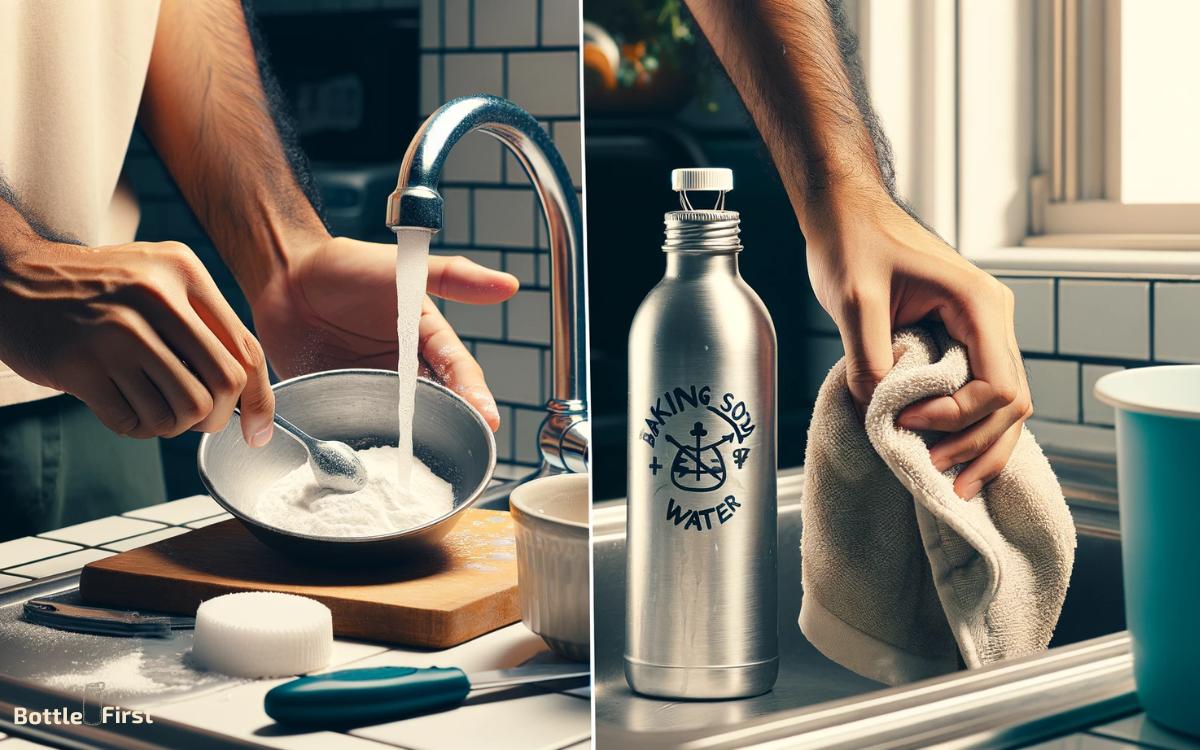 For stubborn stains, make a paste by mixing baking soda with a small amount of water. Apply the paste to the marker stains and let it sit for a few minutes. Then, gently scrub the area with an old toothbrush or a soft-bristle brush.
Step 6: Rinse and Dry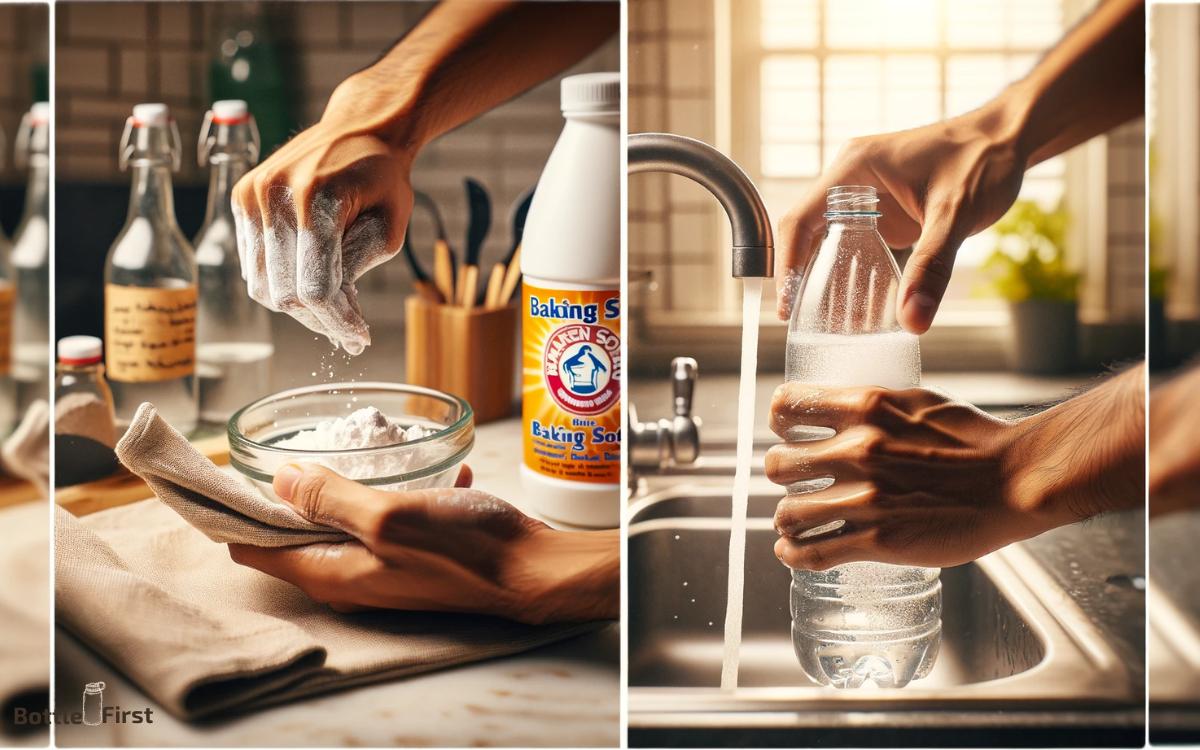 After successfully removing the Sharpie marks, rinse the metal water bottle with water to remove any residue from the cleaning agents. Dry the bottle thoroughly with a clean cloth.
Step 7: Check for Remaining Marks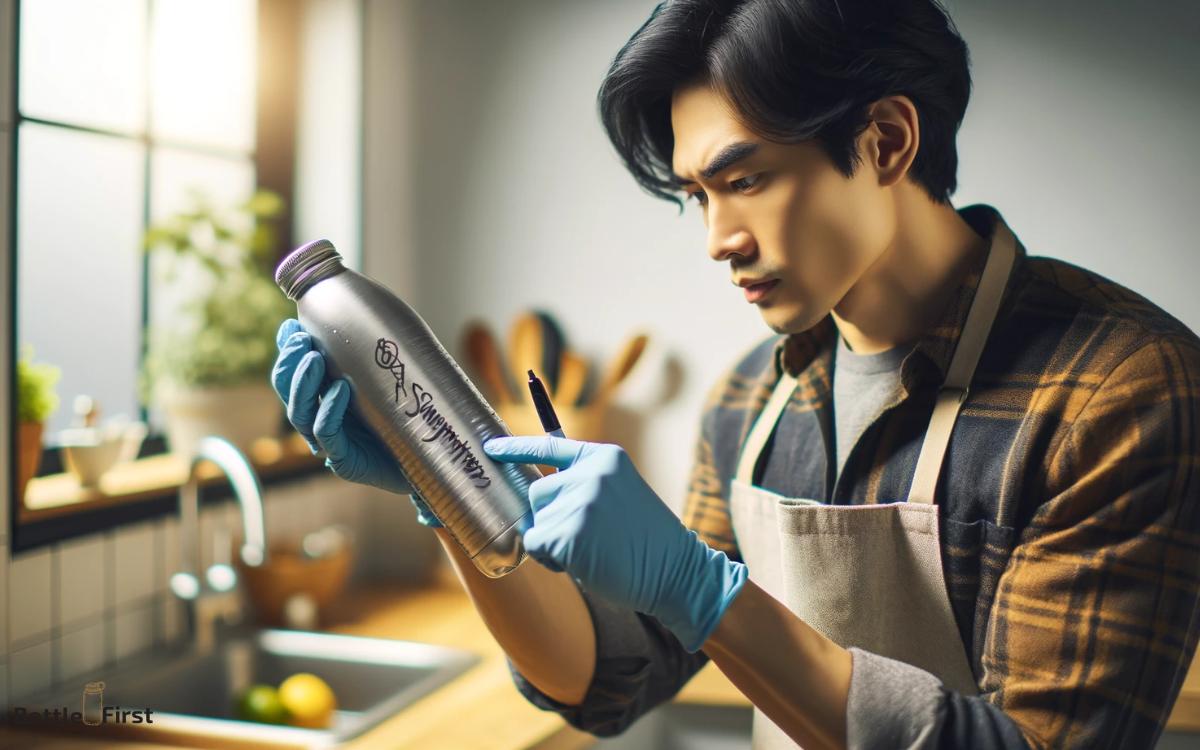 Inspect the bottle to ensure all Sharpie marks are gone. If there are any stubborn remnants, repeat the process until the bottle is completely clean.
With these steps, you can effectively remove Sharpie marks from your metal water bottle, restoring it to its original, unmarked condition.
Remember to handle cleaning agents with care, and avoid using abrasive materials that might scratch the metal surface.
Understanding What Sharpie Is And Why It Stains Metal Water Bottles
What Is Sharpie?
Sharpie is a permanent marker pen that comes in various colors. It is commonly used for labeling items as it writes on almost any surface imaginable.
It contains a solution of ink and organic solvents. These solvents allow the ink to adhere to surfaces quickly.
What Makes Sharpie Difficult To Remove From Metal?
Sharpie's ink has been designed to be resistant to water and wipes and makes it challenging to remove. Dispersant polymers make up sharpie's ink, which you can find in other inks.
However, those who make sharpie ink use a higher percentage of these dispersant polymers, making it difficult to remove compared to other marker pens.
How Does Sharpie Adhere To Metal Surfaces?
Sharpie adheres quickly and firmly to metal surfaces for two reasons. First, the solvents found in sharpie ink penetrate the pores of the metal surface, allowing the ink to attach itself to the metal effectively.
Second, the metal's surface in the water bottle oxidizes, forming a thin layer on which the ink can stick, making it more challenging to erase.
Conclusion
To sum up, removing sharpie marks from a metal water bottle may seem tricky, but with some household items and simple techniques, it can be done easily.
It's essential to test the methods on a small area first and avoid using harsh chemicals that could damage the bottle's surface.
Toothpaste works well to remove mild stains, while rubbing alcohol and nail polish remover are effective in removing tougher marks.
Baking soda can also be used as an alternative to toothpaste, and vinegar can be used to remove any remaining residue.
Once the sharpie stains are removed, it's important to wash the bottle thoroughly and dry it properly before using it again.
With these tips, you can keep your metal water bottle looking clean and brand new. Remember to stay patient, persistent, and gentle while trying out these methods.