5 Creative Spray Bottle Packaging Ideas!
Creative and functional spray bottle packaging ideas can elevate your product's visual appeal and user experience, making it more attractive to potential customers.
Spray bottle packaging is essential not only for product protection, but also for brand recognition, information, and marketing purposes.
Innovative packaging ideas can make your product stand out on the shelves, attract attention, and ultimately lead to increased sales.
By focusing on aesthetics, functionality, and sustainability, you can create packaging that resonates with your target audience.
Ergonomic design: Improve the user experience by incorporating an easy-to-hold, non-slip grip to ensure comfortable and precise spraying.
Transparent or windowed packaging: Allow customers to see the product inside, making it easier for them to identify their desired product and gauge the remaining quantity.
Sustainable materials: Use eco-friendly and recyclable materials in your packaging to appeal to environmentally conscious consumers and reduce your business's ecological footprint.
Customization and personalization: Offer custom labeling options, limited edition designs, or unique artwork to create a memorable unboxing experience and enhance brand loyalty.
Innovative nozzle designs can make a significant difference in spray bottle packaging.
By incorporating adjustable nozzles that allow users to control the spray pattern, you can cater to various application needs and provide added value to your customers.
Experiment with different nozzle shapes and materials to fine-tune the spray output and ensure optimal product performance.
5 Creative and Inspiring Spray Bottle Design Ideas
| Idea | Material | Design | Functionality |
| --- | --- | --- | --- |
| Eco-Friendly | Recycled PET | Minimalistic with eco-friendly symbols | Refillable, reusable |
| Ergonomic Grip | HDPE | Curved, easy-to-hold shape | Easy to spray |
| Dual-Nozzle | Plastic | 2-in-1 nozzle design | Adjustable spray |
| Transparent | Clear Plastic | See-through design | Easy to monitor content |
| Modern Aesthetics | Aluminum | Sleek, metallic finish | Durable, lightweight |
5 Creative and Inspiring Spray Bottle Design Ideas
Key Takeaway
Innovative design plays a crucial role in making spray bottle packaging stand out among competitors.
Incorporating sustainability into spray bottle packaging is becoming increasingly important for both consumers and brands.
User-friendly functionality and ease of use are essential factors in creating successful spray bottle packaging.
Customization options allow brands to differentiate their products and cater to different market segments.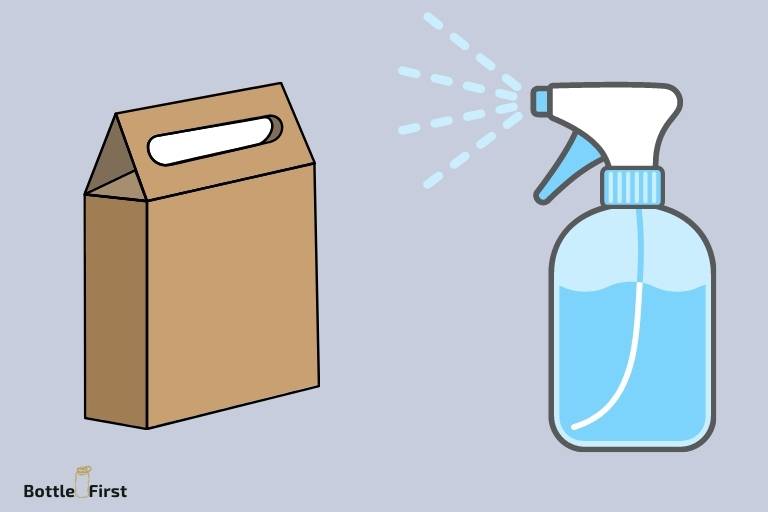 Four Facts About Innovative and Trendy Spray Bottle Designs
Recent advances in technology have led to 3D printing being utilized for creating prototypes and producing small quantities of packaging, including spray bottles. This technology enables quick turnaround times and lower costs for product development (Source: Jones and Brooks)
A growing trend in spray bottle packaging is bag-on-valve, which separates the product from the propellant and results in a more eco-friendly, preservative-free dispensing system. This innovation allows for continuous spraying, even when held upside down (Source: Peterson and Sturtz)
Many companies are shifting towards using post-consumer recycled (PCR) plastic for their spray bottle packaging to lessen their environmental impact and meet consumer demand for sustainable products (Source: Sustainable Packaging Industries)
Incorporating smart technology into spray bottle packaging can help brands enhance user experience – for instance, some spray bottles now feature smart caps that are equipped with LEDs to show when the bottle is empty, needs to be refilled, or when it's time to replace the product (Source: Packaging Digest)
Introduction: Why The Packaging Of Your Spray Bottle Matters
Your spray bottle's packaging is critical to its success. It can make the difference between a sale or a pass, and it can significantly impact how consumers perceive your brand.
In this blog post, we will explore why spray bottle packaging matters and how creative packaging can differentiate your product from competitors.
Understanding The Power Of Packaging In Influencing Purchasing Decisions
Packaging has a considerable impact on consumer behavior.
Here are some key points that highlight the significance of packaging in influencing purchasing decisions:
The packaging of a product is often the first thing a customer notices.
Consumers decide in a few seconds whether to purchase a product, and packaging plays a significant role in that decision.
The right packaging can create a positive association with your brand, reinforce the product's benefits, and help you stand out from the competition.
Discussing The Role Of Packaging In Consumer Experience And Brand Perception
Packaging not only influences purchasing decisions, but it also plays an essential role in the consumer experience and brand perception.
Consider the following points:
Packaging can set the tone for the consumer experience, conveying the product's quality and the brand's personality.
It is crucial to make sure that your packaging aligns with your brand's image and values, as it will influence how consumers perceive your product.
The right packaging can create a memorable experience for the consumer, leading to brand loyalty and repeat purchases.
Introducing The Importance Of Creative Spray Bottle Packaging To Differentiate Your Product From Competitors
The market for spray bottle products is competitive, and it is essential to stand out from competitors to attract and retain customers.
Creative packaging can help you differentiate your product in the following ways:
Creative packaging can capture consumers' attention and encourage them to purchase your product.
Your packaging can communicate the benefits of your product and what sets it apart from the competition.
Eye-catching packaging can make your product memorable, leading to repeat purchases and recommendations to others.
As a spray bottle manufacturer, it is essential to invest in your packaging to increase sales, improve your brand perception, and differentiate your product from the competition.
A creative and memorable package can make a significant impact on consumer behavior, and ultimately, your bottom line.
Creative Spray Bottle Packaging Ideas
Spray bottles are an essential item, widely used to store liquid products such as cleaners, perfumes, and many more. However, not all spray bottle packages are created equal.
A well-designed spray bottle with eye-catching packaging can make a significant difference in the sales of the product.
We will explore some creative spray bottle packaging ideas that can make your product stand out.
Designing Spray Bottles That Are Unique, Eye-Catching, And Easy To Use
Creating ergonomic designs that are easy to handle and can be used comfortably for an extended period.
Adding texture to the bottle, like soft-touch finishes, which helps to enhance the grip and bring a tactile element.
Making product labeling more prominent and easier to read to help consumers identify the product easily.
Incorporating New Colors And Materials To Create A Distinctive Look
Using different materials like glass, metal, or plastic to match the style of the product, which helps to convey their premium features.
Choosing bright, bold, and vibrant colors that are eye-catching and can make your product stand out on the shelf.
Mixing and matching colors, textures, and finishes to create complementary accents or contrast depending on the look and feel of the product.
Adding Relatable Graphics And Images On The Packaging
Using images that relate to the product's function, such as flowers for air fresheners, which instantly convey the product's purpose.
Adding high-quality product images, which help consumers to visualize the product and understand its features and benefits.
Adding infographics that help to communicate the usage instructions of the product, which can be useful for new customers.
Customizing The Shape And Size Of The Bottle For Aesthetic Appeal
Choosing a distinct bottle shape, which helps to make the product more memorable, for example, a bottle shaped like an owl for a pest repellent.
Creating a unique bottle shape that complements the product's features, which enhances the product's functionality and design.
Making the bottles smaller, which helps to convey a product that is premium and specialized, and at the same time more affordable.
The packaging for spray bottles plays a significant role in the success of the product.
By applying creative spray bottle packaging ideas, you can make your product unique and distinct, which helps to increase sales and attract more customers.
With these simple ideas, you can give your product the boost it needs to stand out on the shelf!
Eco-Friendly Spray Bottle Packaging
Highlighting The Growing Need For Eco-Friendly And Sustainable Packaging
As people become increasingly environmentally conscious, the demand for eco-friendly and sustainable packaging rises.
With over 8 million tonnes of plastic being dumped into the ocean each year, companies need to rethink their packaging to reduce their impact on the environment.
Here are some key points to consider:
Eco-friendly packaging is essential for preserving the planet and protecting marine life.
Consumers are more likely to choose products with eco-friendly packaging over those without.
Using eco-friendly packaging can also give businesses a competitive advantage in today's market.
Discussing The Impact Of Plastic Pollution On The Environment And The Role Of Businesses In Reducing It
Single-use plastic spray bottles are among the many items that contribute to the alarming levels of plastic pollution in our oceans. Businesses have a vital role to play in reducing plastic waste.
Here are some key points to consider:
Plastic pollution has a devastating impact on marine life, contaminating their habitats and causing harm.
By reducing their use of plastic, businesses can significantly reduce their carbon footprint.
Opting for eco-friendly packaging not only supports sustainability efforts but also demonstrates a company's commitment to environmental responsibility.
Exploring Alternatives To Traditional Plastic Spray Bottle Packaging
There are many ways in which businesses can switch to eco-friendly spray bottle packaging, reducing their environmental impact without compromising on quality.
Here are some key points to consider:
Use of biodegradable materials such as bamboo or glass can help to reduce plastic waste.
Refillable spray bottles combined with concentrated cleaning solutions reduce the use of single-use plastic bottles.
Use of compostable materials, such as plant-based plastics, offer a more sustainable alternative to traditional plastic packaging.
Businesses need to consider the impact their packaging has on the environment. The use of eco-friendly spray bottles is a step in the right direction.
By using biodegradable materials, refillable bottles, and alternatives to traditional plastic packaging, businesses can reduce their carbon footprint and help protect our planet.
Innovative Spray Bottle Packaging Features
Examining New And Innovative Features In Spray Bottle Packaging
Spray bottle packaging has witnessed numerous advancements to provide an efficient and reliable experience.
Let's review some of the innovative features in spray bottle packaging:
Trigger lock: A trigger lock employed in spray bottles prevents accidental spraying during transport and storage.
Adjustable nozzle: An adjustable nozzle on spray bottles provides users with different spray patterns, from a fine mist to a direct jet, making it multipurpose.
Ergonomic design: The design of spray bottles has evolved to provide maximum comfort. Ergonomic designs reduce the stress on the user's wrist.
Transparency: Transparent spray bottles help users keep track of the fluid levels, avoiding the need to open it.
Material: Latest spray bottles use eco-friendly and bpa-free materials to promote sustainability and improve the packaging's overall safety.
Reusability: Some manufacturers provide refillable spray bottles, helping the consumer save money and protect the environment.
Looking At How Technological Advancements Can Add Value To Spray Bottle Design
Technological advancements are taking center stage in every product design, and spray bottle packaging is no exception.
Here are some ways technology is adding value to spray bottle design:
Smart pack: With advanced sensors, smart packs in spray bottles can monitor the fluid levels, freshness, and durability of the product.
Self-cleaning: Self-cleaning spray bottles use uv-c light technology to sanitize the bottle between uses, eliminating the need for manual cleaning altogether.
Iot integration: Iot equipped spray bottles can control the intensity, pattern, and frequency of spray remotely, making them a smart and effective choice for consumers.
Qr codes: Some spray bottle manufacturers incorporate qr codes that allow users to access instructions, additional product information, and safety data via their smartphones.
Nfc tags: Nfc enabled spray bottles have touchpoints that allow users to track the product details, expiration date and also has an easy recharge or purchase option.
Discussing How Packaging Can Enhance The Functionality Of The Product Itself
Packaging can play a critical role in enhancing the functionality of the product, and spray bottle packaging is no exception.
Some ways packaging can impact the functionality of the product include:
Easy to use: Packaging must be intuitive and provide convenience to the user. A well-designed spray bottle packaging will offer a user-friendly experience, making it easy for the customer to handle and use the product.
Safety: Packaging should also ensure the safety of the product during transport and storage. Properly sealed, sturdy, and durable spray bottle packaging will protect the product from handling and shipping accidents, reducing the risk of damage to the product.
Durability: A sturdy spray bottle package must have a long shelf life, preventing premature wear and tear. Adequate durability can significantly enhance the functional value of the product.
Aesthetic appeal: Good-looking spray bottle packaging could enhance user experience and satisfy the customers' emotional desires, mainly if the product caters to the aesthetics-oriented segment.
Innovative features, technological adoptions, and packaging designs all lead to a better user experience, ensuring customers will love and come back for your product.
FAQ About Spray Bottle Packaging Ideas
How Can I Make My Spray Bottle Packaging More Eco-Friendly?
Consider using recyclable materials such as glass or aluminum, and using biodegradable labels.
What Types Of Spray Bottle Packaging Are Available In The Market?
You can find plastic, glass, aluminum, and stainless-steel spray bottles, each with its own benefits.
How Do I Choose The Right Size For My Spray Bottle Packaging?
Consider the product formulation, usage amount per application, and expected product lifespan.
Can I Customize My Spray Bottle Packaging Design?
Yes, many manufacturers offer customizable options such as color, shape, and logo placement.
How Can I Ensure The Safety Of My Spray Bottle Packaging?
Choose packaging that is fda approved and conduct appropriate product testing to ensure compatibility.
Conclusion
Having a unique and eye-catching packaging for your spray bottle products is an essential aspect of marketing. It is what sets your products apart from others on the market.
With many packaging options to choose from, you have the freedom to choose one that best suits your brand image.
By following some of the packaging ideas outlined in this post, such as using eco-friendly materials or adding a personal touch with custom labels, you can create a brand identity that resonates with your target audience.
The packaging ideas we discussed also give businesses a chance to get creative and stand out.
Your packaging can make all the difference between a product that catches the eye and one that gets overlooked. Invest in the right packaging, and watch your sales soar.